AFN invites Pacific audiences to test video-on-demand app ahead of worldwide release
By
Stars and Stripes
September 20, 2022
---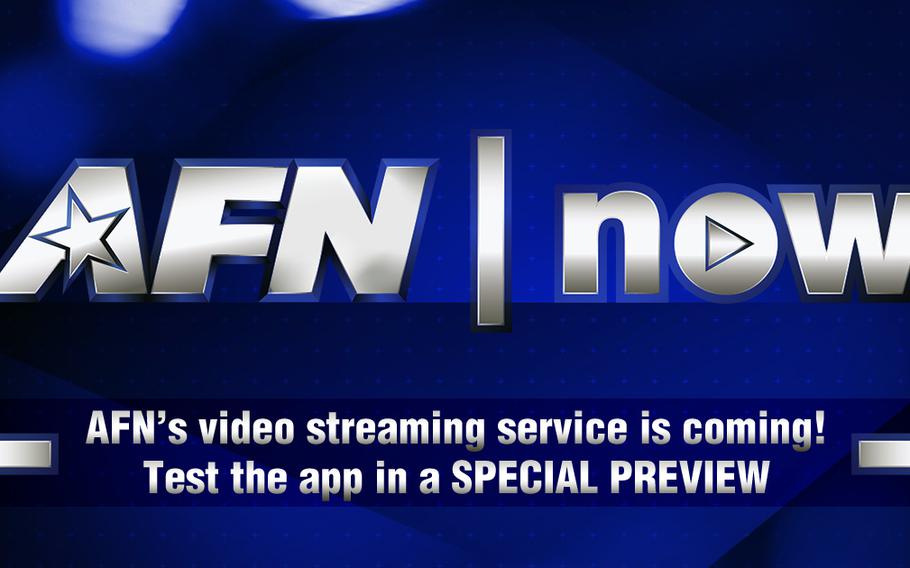 YOKOTA AIR BASE, Japan — Get your electronic devices ready because American Forces Network is inviting audience members in Japan and South Korea to test its new video-on-demand and live-streaming app starting Tuesday.
AFN Now is the biggest technological leap for the network since its multichannel, satellite-delivered television services were launched in 1997, according to a news release Tuesday from the Defense Media Activity.
"It gives us the opportunity to accelerate AFN digitally with content delivery and customer experience while preserving the integrity and history of the AFN brand," DMA director Hal Pittman said in the release.
AFN Now will deliver AFN television programming to U.S. service members, families and retirees living overseas on devices they use every day, such as smartphones, tablets and computers. The app is free to download and use to watch AFN programming with internet access, according to the release.
Typical AFN programming consists of TV shows popular in the United States, along with professional sports, movies and news programs.
"We're looking for as many people as possible to register, download, and test AFN Now before the worldwide release," Mike Drumheller, director of the AFN Broadcast Center in Riverside, Calif., said in the release. "We want honest and useful audience feedback on the app's performance to make it the best media platform possible for the greatest audience in the world."
Verizon Media built the streaming service which has been in the works for three years due to AFN's negotiations with more than 40 major program owners to get licensing approval to place their shows on the app, the release states.
"Some of the shows on AFN Now can be viewed no matter where you are, while others are limited to U.S. military installation IP ranges and restricted to on base or on post viewing," AFN chief of television Karreem Lowe said in the release.
AFN Pacific's commander, Air Force Maj. Kenneth Scholz, said he did not know which programs would be available off base, or when the AFN Now trial would conclude.
During the app's testing period the AFN team will evaluate the app's functionality and performance on devices including Apple iPhones, tablets and Apple TVs; Android phones and tablets; and in-home digital media platforms including Amazon Fire, Roku and smart TVs with app serviceability.
Service members, Defense Department civilians, and family members in Japan and South Korea are eligible to take part in the test period. Register at www.afnpacific.net and click on the AFN Now banner at the top of the page. After registering, applicants will receive a webpage with directions.
The new app will be available only to DOD-affiliated audience members outside of the U.S. and its territories. Anyone registering for the service must pass Defense Enrollment Eligibility Reporting System verification before the app will work, according to the release.
---
---
---
---