Zama improves from debut to rout Edgren
Stars and Stripes
September 16, 2022
---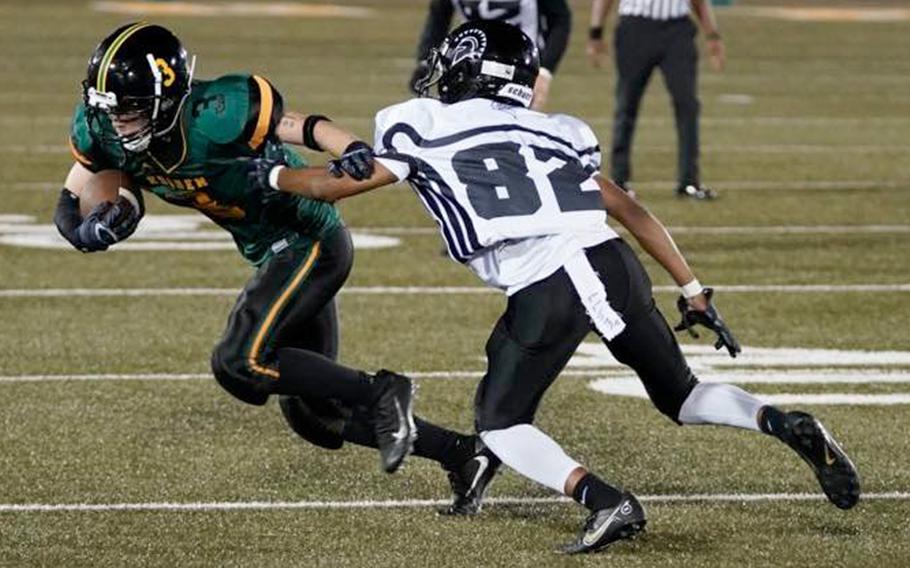 MISAWA AIR BASE, Japan – Zama played well for half a game in its football opener last weekend, but coach Scott Bolin wanted more.
It happened Friday, when Hiroki Davis rushed for two touchdowns, Kai Kuroda threw for three scores and Kaisei Muta returned an interception 48 yards for a touchdown and the Trojans defense closed the door on Robert D. Edgren in a 48-0 rout.
"It's something we've worked hard to accomplish, putting together a complete game," said Bolin, whose Trojans improved to 2-0 this season on the heels of their season-opening 28-13 win at home over Edgren.
In that game, the Trojans scored four first-half touchdowns, only to see the offense go silent while the Eagles put up two second-half scores. This time, Zama left little to chance.
Kuroda hit Pierce Ingram for touchdown passes of 30 and 60 yards, Jeremiah Georges caught a 20-yard TD pass and Denver Dait rushed 5 yards for a score. Davis also added a 3-yard touchdown run.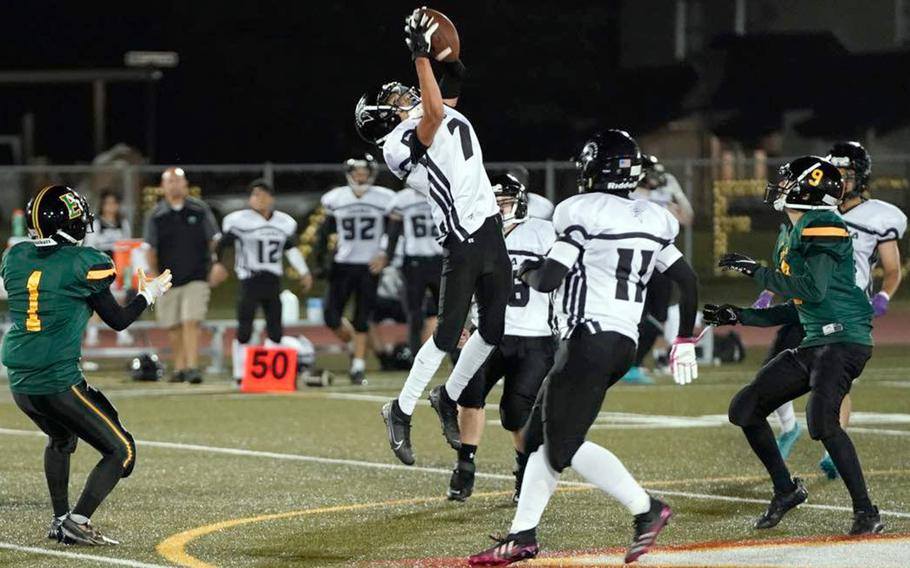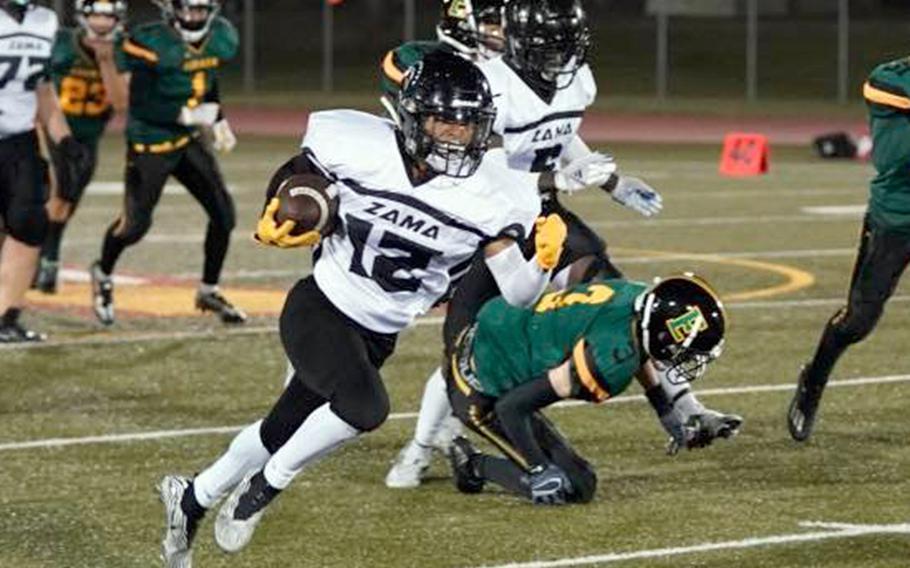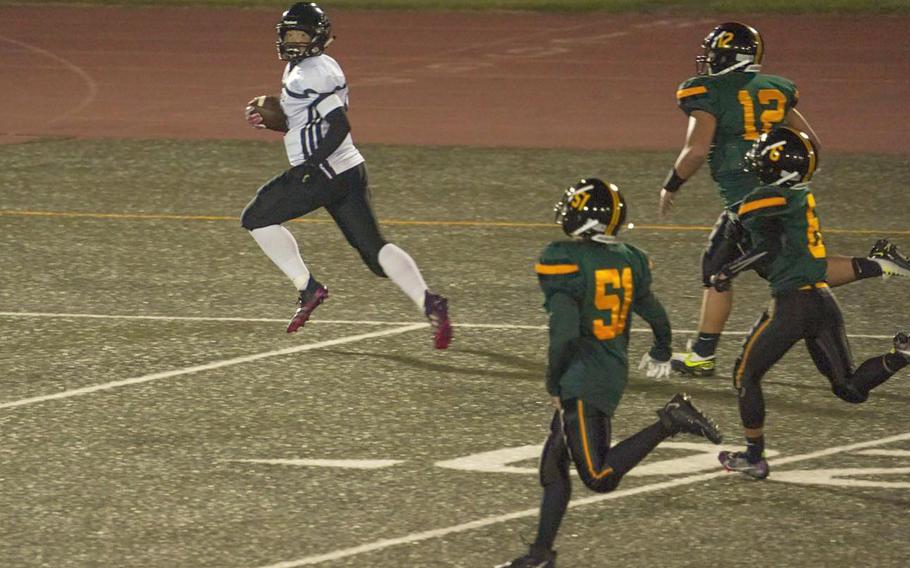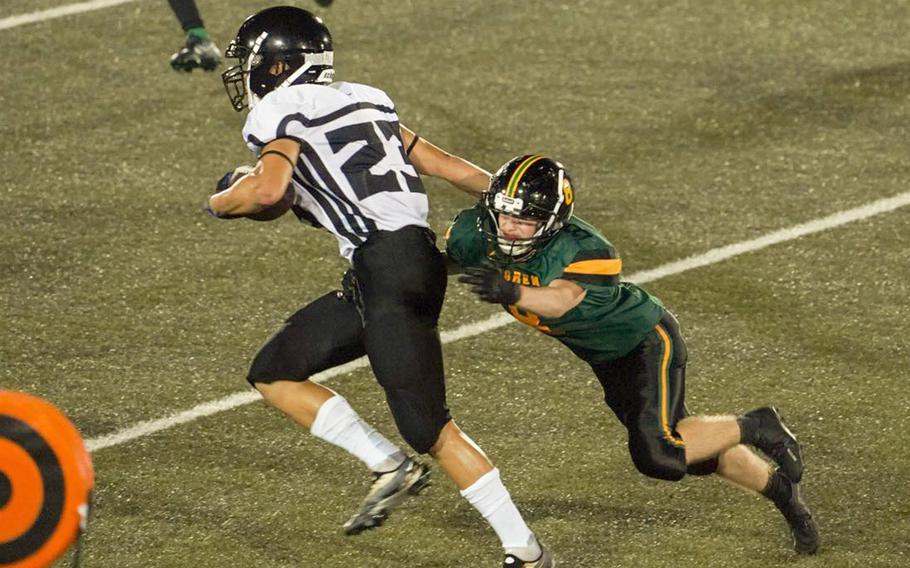 Despite the one-sided outcome, Bolin feels the best may be yet to come for the Trojans.
"We still have a lot to work on," Bolin said, noting that Zama has two tough road games, at American School In Japan on Oct. 1 and at Yokota on Oct. 7 following a pair of bye weeks. "But this was a big step in the right direction for us."
And despite the one-sided outcome, Bolin feels the Eagles are much better than the final score indicated.
"The program has nothing but fight in them," he said, adding that Eagles coaches Marcus Thomas and Jeremy Sanders "are doing a good job over there. We need that out of Edgren so we can make Japan Division II football competitive again."
The Eagles travel to Marine Corps Air Station Iwakuni next Friday to play Matthew C. Perry; kickoff is at 6 p.m.
---
---
---
---