Australian jury convicts nightclub bouncer of attack that seriously injured US Marine
By
Stars and Stripes
September 15, 2022
---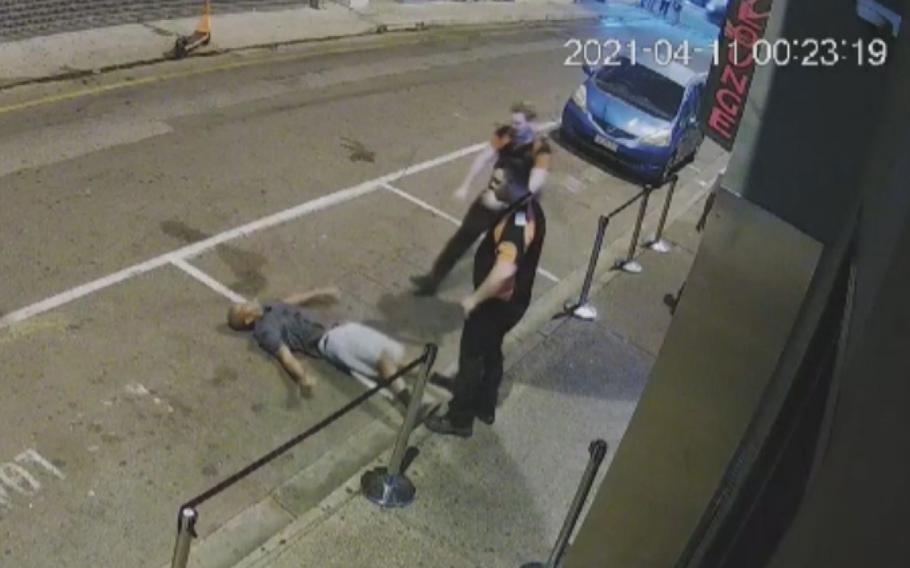 A nightclub bouncer who knocked a U.S. Marine to the ground during a street confrontation last year in Darwin, Australia, has been convicted of causing serious harm, according to a local court official.
The Marine's injuries led to a "significant amount of time" in a hospital and then in rehabilitation after having part of his skull removed, Australia's state broadcaster, the ABC reported Sept. 2.
Hayden Robert Bruce Summers, 34, was found guilty of "unlawfully causing serious harm" on Sept. 2 by a jury in the Northern Territory Supreme Court, court spokesman Xavier La Canna told Stars and Stripes in an email Wednesday.
Closed-circuit TV  footage of the altercation provided by the court shows Summers and the Marine, identified by ABC as Glen Thomason, outside Darwin's Monsoons nightclub early on April 11, 2021.
Darwin is home to a Marine rotational force that spends six months each year on training missions during the southern hemisphere winter. This year's rotation includes 2,200 Marines.
In the video, the Marine appears agitated as he talks to the security guard and swings an arm across the bouncer's face. Moments later, Summers strikes Thomason in the head, causing him to fall to ground.
The bouncer then rolls the unconscious Marine into a recovery position on his side.
Summers had pleaded not guilty, according to the broadcaster.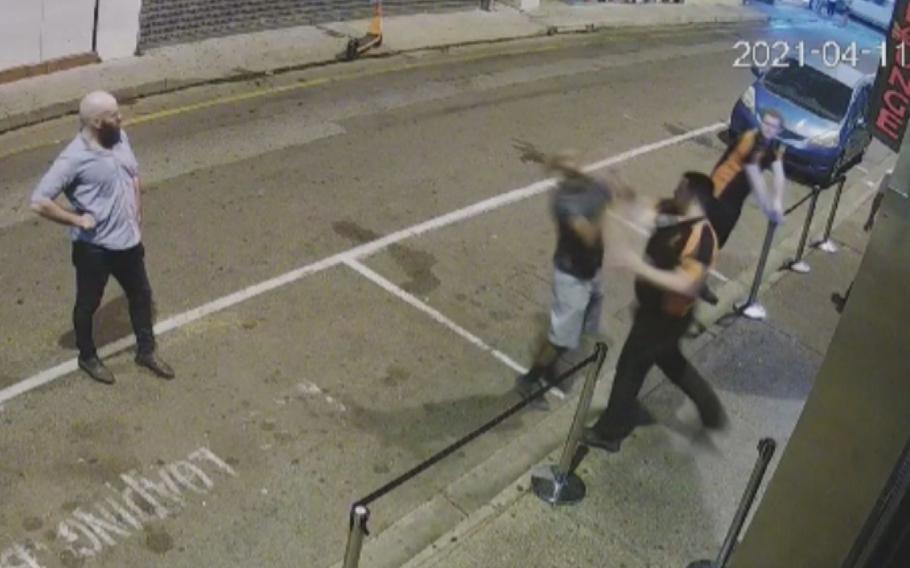 However, Crown prosecutor Ian Rowbottom told the jury that the bouncer's actions were unreasonable and that he failed to explore options such as moving back, asking for help or pushing the Marine away, ABC reported.
A summary of evidence presented to the court showed some witnesses heard Thomason saying, "I could kill you; I'm a Marine," or words to that effect, the broadcaster reported.
Summers told the court he was trying to de-escalate the situation and had told Thomason to "calm down." He told the court he feared the Marine was about to punch him because of his hand gestures and a "death stare," ABC reported.
However, the jury found the bouncer guilty of causing serious harm. The case returns to court for sentencing Oct. 4, La Canna said in his email.
Defense barrister Peter Maley, in an email to Stars and Stripes on Wednesday, declined comment until after his client is sentenced.
Marine Capt. Joseph Dipietro, a spokesman for Marine Rotational Force – Darwin, did not provide information about the injured Marine. He said he wouldn't provide updates on Thomason's condition out of respect for the "Marine's privacy" and since he isn't a member of this year's rotational force.
The Marines honor the sovereignty of the Australian justice system, he said.
"We greatly appreciate the overwhelmingly positive welcome from the people of Darwin and the citizens of Australia," he said.
"MRF-D will continue to hold ourselves to the high standard consistent of the United States Marine Corps and the entire Department of Defense."
---
---
---
---