'In flight emergency' forces Stratotanker to land at Air Force base in Tokyo
By
Stars and Stripes
September 13, 2022
---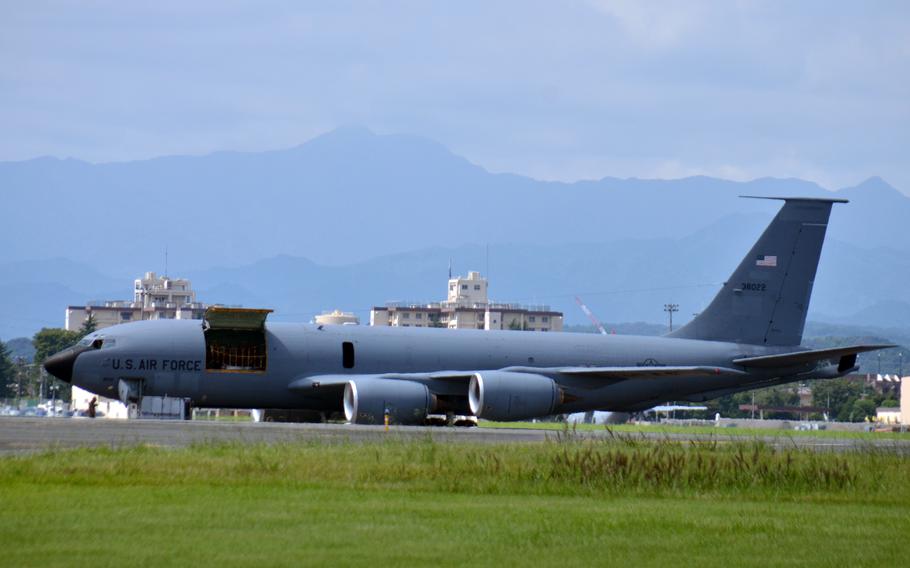 YOKOTA AIR BASE, Japan — An Air Force KC-135 Stratotanker made a precautionary landing at the home of U.S. Forces Japan in western Tokyo on Saturday, according to officials.
The tanker, from the 18th Wing at Kadena Air Base, Okinawa, landed at Yokota after an "in flight emergency," 374th Airlift Wing spokesman 1st Lt. Danny Rangel said in an email Monday.
Rangel provided no details of the emergency.
"First responders from the 374th Airlift Wing safely secured the scene with no further incident," he said. "Yokota AB has returned to normal operations."
An incoming charter aircraft traveling to Yokota was diverted to Narita Airport in nearby Chiba prefecture as a result, he said.
Pacific Air Forces is working on a response to a Stars and Stripes' inquiry about the incident, PACAF spokesman Capt. Brandon Romano said by email Tuesday.
---
---
---
---