Commissary reminds veterans about expanded access to on-base shopping, other services
By
Stars and Stripes
September 12, 2022
---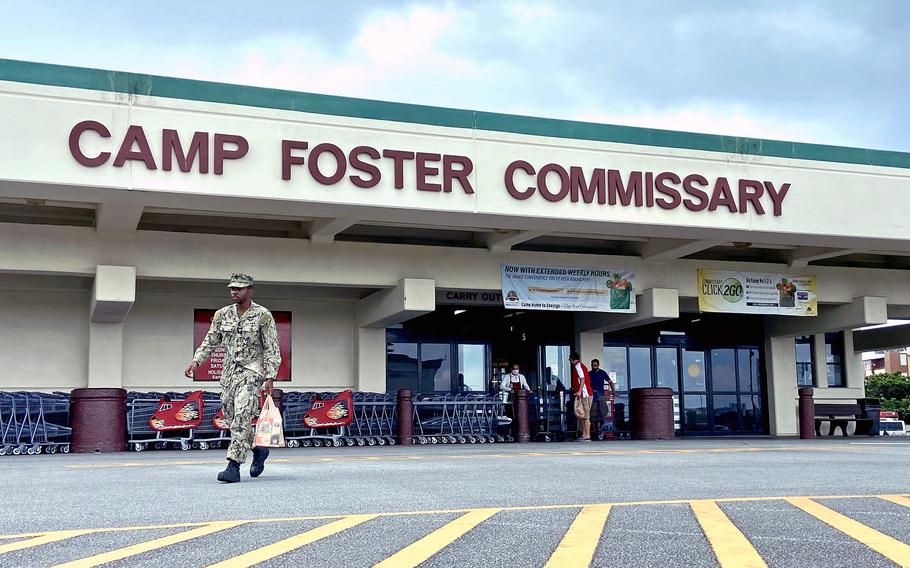 A Defense Department agency wants specific categories of veterans to know they have access to tax-free recreational activities, retail shopping and grocery stores on U.S. bases.
Veterans with any service-connected disability, Purple Heart recipients, former prisoners of war and individuals designated as the primary family caregivers of eligible veterans are permitted access to commissaries, exchanges and Morale, Welfare and Recreation activities on U.S. bases, the Defense Commissary Agency said Wednesday in a post on its official Facebook page.
DeCA routinely posts information to its social media pages about access to the commissary to ensure eligible patrons are aware of the benefit, agency spokesman Kevin Robinson told Stars and Stripes in an email Friday.
"We have seen increased patronage from larger numbers of new (Disabled American Veterans) customers in high-cost of living and high-veteran density areas like Northern Virginia-Washington DC-Maryland, California and Hawaii," Robinson wrote. "As more and more disabled veterans learn of their eligibility for the benefit, we are confident they will take advantage of it."
Access for those veterans and their caregivers was provided for in the National Defense Authorization Act for fiscal year 2019 and took effect Jan. 1, 2020.
Shopping on military installations may save veterans and their families money with tax-free purchases on groceries, clothing, household goods and electronics.
MWR facilities offer a range of services on bases, including libraries, outdoor recreation, dining, golf courses, and sports and fitness centers.
"We've seen a steady increase of disabled veterans patronizing commissaries, with sales increases by 65.6 percent from this segment from FY 2020 to FY 2022," Robinson said.
For veterans overseas, shopping privileges are determined by status of forces agreements and differ by country. DeCA has no authority to determine whether a person is authorized to shop in the commissary.
"Veterans living overseas will need to check with their closest installation to see if they can shop on base as each country's Status of Forces Agreement with the U.S. is different," Robinson said.
Veterans or their caregivers who believe they may be eligible to shop on base should visit the installation's pass and ID office for further information or contact the Department of Veterans Affairs to certify their disabilities.
"As more and more disabled veterans learn of their eligibility for the benefit, we are confident they will take advantage of it," Robinson said.
---
---
---
---