US troops provide relief aid to Pakistan amid widespread flood disaster
By
Stars and Stripes
September 12, 2022
---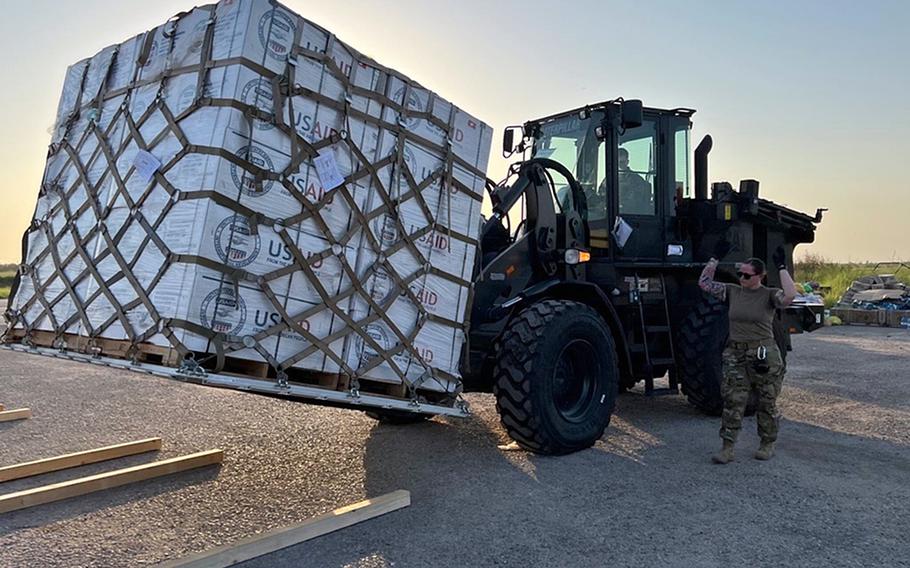 The U.S. military is delivering tons of humanitarian aid to Pakistan as the country grapples with historic and deadly floods.
A team of American troops deployed to Sukkur Airport in central Pakistan has so far unloaded 600,000 pounds of relief supplies, said Col. Isaac Adams, chief of the Air Mobility Division at the Air Force's 609th Air Operations Center, which is based in Qatar.
 "Their efforts are making a difference in the lives of tens of thousands of Pakistanis by providing quality, sustained support to our partner in their time of need," Adams told Stars and Stripes on Sunday.
As much as a third of Pakistan is underwater because of nearly continuous monsoon rains. That has led to flash floods and landslides, which have killed about 1,400 people and affected some 33 million others, the latest United Nations situation report issued Friday said.
Samantha Power, head of the U.S. Agency for International Development, visited Pakistan on Thursday and Friday and announced $20 million in additional humanitarian assistance on top of the $30 million already pledged.
U.S. Central Command began flying supplies from USAID's Dubai warehouse to Pakistan on Friday, said a statement by the federal aid agency, which is leading the effort.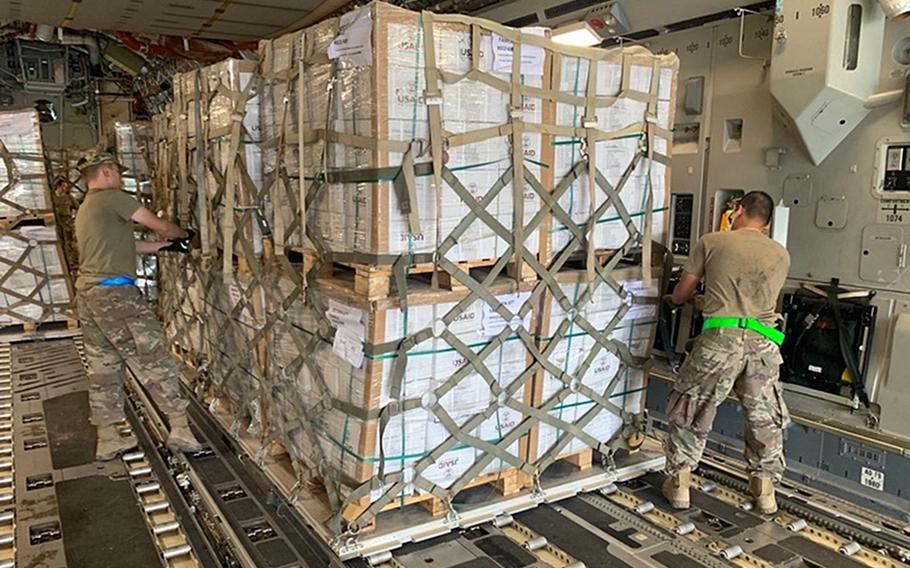 As of Sunday night, the Air Force had flown eight missions to Pakistan with C-17s and a C-130, Adams said.
The flights are coming into Pakistan from Al Dhafra Air Base in the United Arab Emirates and Al Udeid Air Base in Qatar, multiple Air Force officials said.
About a dozen Air Force and Navy personnel are on the ground in Pakistan unloading the cargo aircraft, Adams said, adding that other service members are helping from Central Command locations in the U.S. and Middle East.
Senior Airman Hunter Evans, one of the troops in Pakistan, arrived Friday from Ali Al Salem Air Base in Kuwait. The signs of devastation are everywhere, Evans said by phone Sunday.
"If you step off the flight line, you'll sink into the mud," Evans said. "You'll see all around us, every dip in the land, there's water."
Sukkur Airport is in Sindh province, an area with over 1.52 million houses damaged or destroyed by floods, which is about 88% of the nationwide total, the U.N. situation report said.
Planning for the operation began in early September, when military officials began assessing Sukkur Airport's safety, said Maj. Benjamin Leung, a logistics officer with U.S. Air Forces Central.
An advance team of Navy personnel traveled to Sukkur and found an "airfield that's not really lined up to be a cargo airfield" but could be adapted for use by Air Force cargo jets, Leung said.
"Anytime you have massive flooding, we're always worried about the airfield and the infrastructure's ability to support the aircraft," Leung said. "In the unknown of going to a different airfield, our team showed up and they were very adaptable."
Planners used lessons from the military evacuation from Afghanistan last year to coordinate the aid deliveries with the U.S. State Department, he said.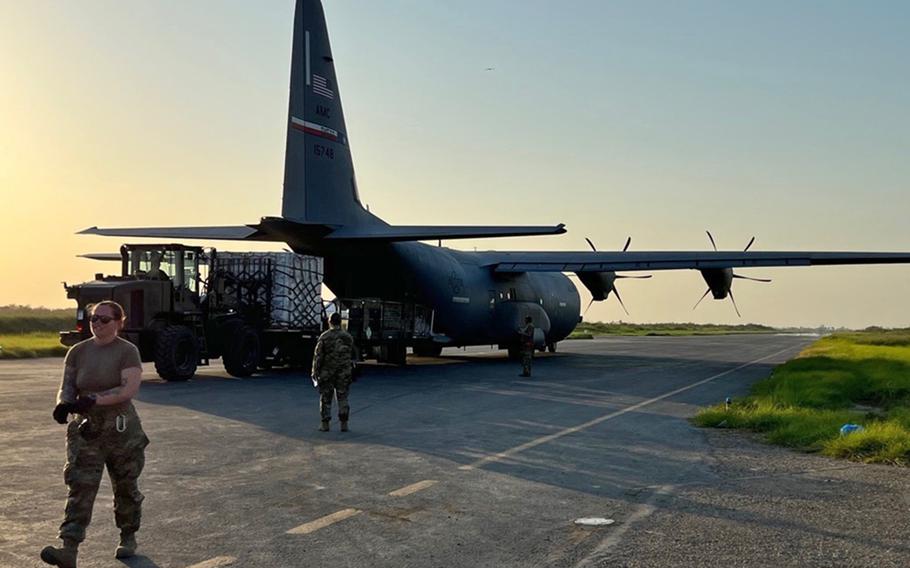 ---
---
---
---