More US lawmakers visit Taiwan as shows of support rise
By
Bloomberg
September 7, 2022
---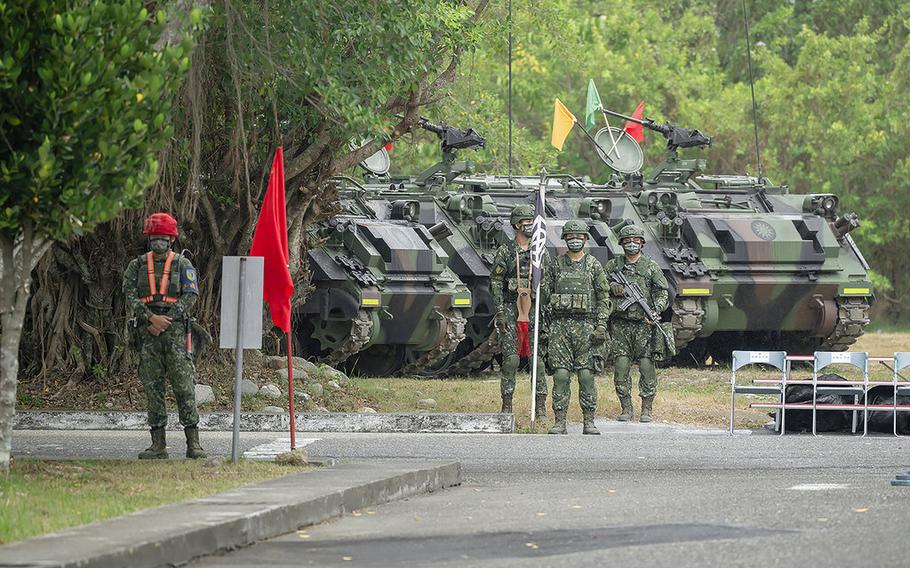 A bipartisan group of eight U.S. lawmakers arrived in Taiwan on Wednesday, bringing the number of congressional visits this year to the highest in at least a decade as shows of support for the island's leadership have grown.
The delegation of two Democratic and six Republican members of the House of Representatives, led by Florida Democrat Stephanie Murphy, landed in Taipei as part of a bigger trip to the region, according to a statement by the American Institute in Taiwan, the de facto U.S. embassy. Murphy serves as vice-chair of the House Armed Services Subcommittee on Intelligence and Special Operations.
The visit means 28 members of Congress will have traveled to Taiwan so far this year, the most since at least 2013. Bipartisan support for Taiwan is high as U.S. politicians look to demonstrate their resolve in the face of what they see as China's growing regional ambitions and fears that it might invade the island.
It's the fourth U.S. congressional delegation to touch down in Taipei since last month, when House Speaker Nancy Pelosi became the first sitting speaker to visit in a quarter century. More than 40 lawmakers have visited Taiwan since U.S. President Joe Biden took office. That compares with 35 during the previous four years under President Donald Trump, when the pandemic interrupted travel.
The delegation is scheduled to meet President Tsai Ing-wen during the trip, according to a statement from the foreign ministry in Taipei.
"The baseline of congressional support for Taiwan is quite strong and always has been," said Drew Thompson, a former Defense Department official and visiting senior fellow at the Lee Kuan Yew School of Public Policy at the National University of Singapore. "Because of China's pressure on Taiwan, military coercion in particular as demonstrated from Pelosi's visit, the result is that Taiwan has a much higher priority and is much more competitive on the agenda."
More than 150 U.S. lawmakers have visited Taiwan over the past decade, according to data compiled by Bloomberg. Republicans have comprised about 60% of the total.
While the U.S. views regular congressional visits as consistent with its "one China" policy of avoiding formal relations with Taipei, Beijing has accused American lawmakers of supporting what it calls "separatists." China responded to Pelosi's visit by firing ballistic missiles over the island and holding near-daily flights across the U.S.-drawn median line that divides the Taiwan Strait.
The Biden administration sent two U.S. Navy cruisers through the strait last month, in the first such transit since Pelosi's visit. The administration is also preparing a potential $1.1 billion U.S. arms package to Taiwan that would include missiles and radar support.
The U.S. will "continue to meet Taiwan's defense needs," U.S. State Department spokesman Vedant Patel told a briefing on Sept. 6.
---
---
---
---