Japan calls live-fire drills by Russia, China near disputed islands a 'serious concern'
By
Alex Wilson and Hana Kusumoto
Stars and Stripes
September 5, 2022
---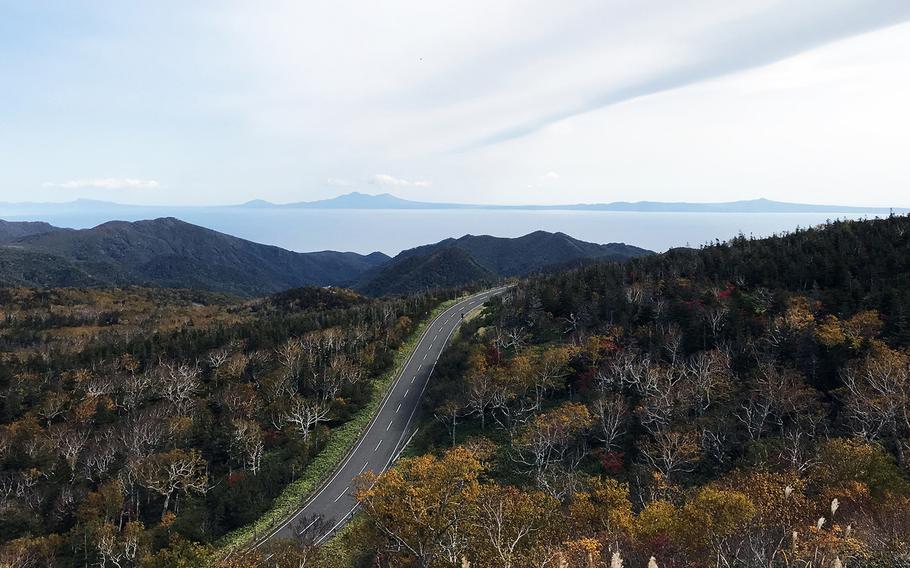 TOKYO — Russian and Chinese warships fired machine guns off Japan's northernmost prefecture over the weekend, part of a military exercise that elicited protests from the Japanese government.
A Chinese destroyer, frigate and an oiler and three Russian frigates held the live-fire drills 118 miles off Cape Kamui in Hokkaido around 3 p.m. Saturday, according to a Sunday news release from Japan's Joint Staff.
The Japan Maritime Self-Defense Force sent the destroyer JS Yudachi, the missile boat JS Kumataka and a P-3C Orion surveillance aircraft to monitor the ships, which later sailed east through the Soya Strait and into the Pacific Ocean, the release said.
The guns were fired in an area of the Sea of Japan outside of Japan's exclusive economic zone, according to Japanese Chief Cabinet Secretary Hirokazu Matsuno. The Sea of Japan is also known as the East Sea.
"Japan will continue to monitor the movements of these ships with serious concern and take all possible measures in conducting warning and surveillance activities in waters surrounding Japan," Matsuno said at a Monday news conference.
The drills were part of a larger, multilateral exercise, Vostok 2022, between Russia, China and other nations near the four southernmost Kuril Islands. The four islands are under Russian administration, but Japan claims them as its Northern Territories.
The islands were occupied by the Soviet Union in 1945 at the end of World War II and the issue remains one of the primary reasons Russia and Japan have not signed a formal peace treaty, according to the CIA World Factbook website.
Matsuno on Monday said Japan officially protested the exercise location on July 27, after Russia announced it. He called on Moscow to refrain from military exercises in the disputed territory.
The training began Aug. 31 and is expected to conclude Wednesday. It includes 50,000 troops and more than 5,000 "pieces of armaments and military hardware" from Russia, China, Algeria, India, Belarus, Tajikistan, Mongolia and other countries, according to a Sept. 1 news release from the official China Military website.
In addition to exacerbating the Kuril Islands feud, the exercise also stoked Japanese concerns over Russian naval activity near its shores, Matsuno said.
A flotilla of seven Russian warships on June 15-21 effectively circumnavigated Japan. A group of three Chinese vessels completed a similar journey between June 12 and July 1. Russian and Chinese warships were frequently spotted in the waters near Japan in months prior, as well.
Japan in February imposed a series of sanctions against Russia over the invasion of Ukraine that same month. By mid-March, Russian vessels were spotted in the waters near Japan, possibly transporting troops to Ukraine.
---
---
---
---