Japanese rescuers assist two American service members climbing Mount Fuji
By
Jonathan Snyder and Hana Kusumoto
Stars and Stripes
August 26, 2022
---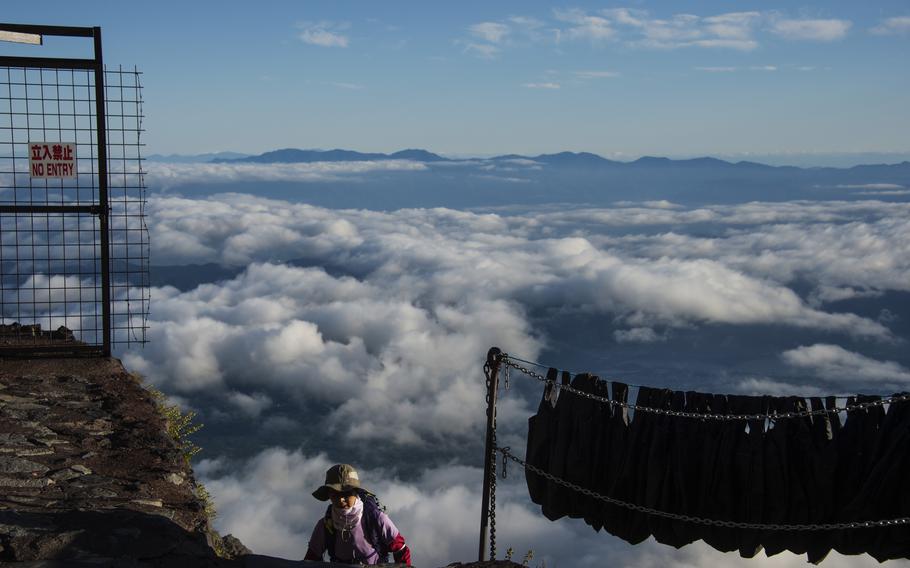 Japanese search-and-rescue personnel in separate recent instances rescued two U.S. military members in distress while climbing Mount Fuji, Japan's highest mountain.
The first rescue involved an injured airman from Yokota Air Base in western Tokyo; the second involved a sailor from Yokosuka Naval Base in Kanagawa prefecture who experienced altitude sickness, a spokesman for the Shizuoka Prefectural Police's mountain search-and-rescue unit told Stars and Stripes by phone Thursday.
Neither service member was identified by name. The airman was participating in a 374th Operations Group hike, Yokota spokesman Air Force Staff Sgt. Chardon Torres said by email Friday. The sailor was on a base-sponsored Morale, Welfare and Recreation trip, Yokosuka spokesman Randall Baucom said by phone Friday.
The airman, 25, fell and injured his back on Aug. 15 while descending Mount Fuji on the Subashiri Trail, the spokesman said. The airman's injuries and his fatigue prevented from him continuing on his own.
"He called for a rescue request with the Shizuoka Prefectural Police around 4:20 p.m. and was rescued around 7 p.m. the same day," the spokesman said. "He was able to head home on his own after climbing down the mountain."
It's customary in Japan for some government officials to speak to the media on condition of anonymity.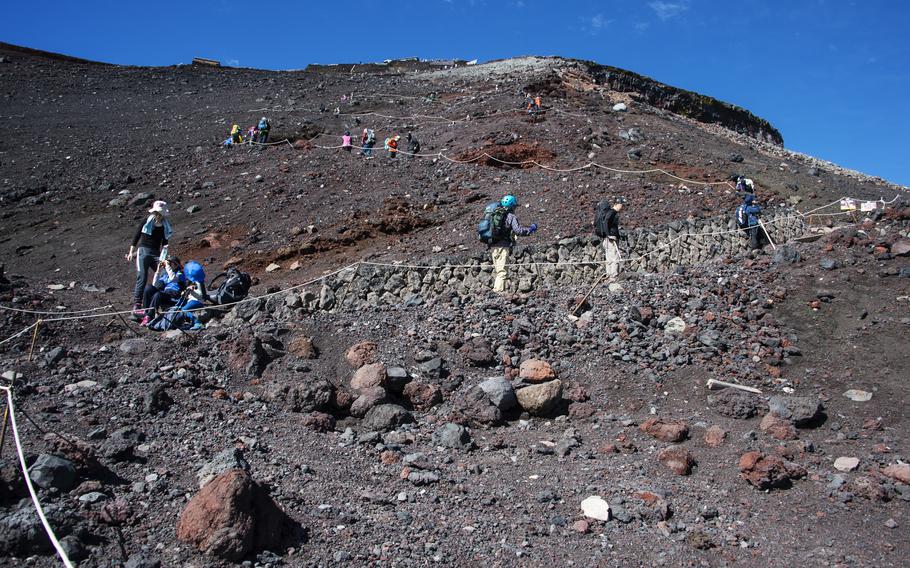 On Aug. 21, the sailor, in his 20s, suffered altitude sickness while ascending the mountain on the Gotemba Trail, one of four going up the mountain, and was unable to move, the spokesman said.
His female climbing companion, another service member, called police at 12:31 a.m. and the man was rescued at 12:30 p.m., according to the police spokesman.
The climber recovered, and he and his companion headed home on their own, the spokesman said.
Altitude sickness can occur whenever someone moves above 8,000 feet in one day, according to the Colorado Department of Health website. Its symptoms can quickly progress from general headache, nausea and fatigue to confusion, decreased levels of consciousness, chest tightness, difficulty breathing, shortness of breath and cough, according to the department.
Climbing Mount Fuji, elevation 12,388 feet, can take five to seven hours; descending can take three to four hours depending on which trail the hiker chooses, according to the official Mount Fuji Climbing website. Many hikers choose to stay overnight in mountain hostels and resume their trek in time for sunrise next morning at the summit.
"SOFA members should make sure and get the Mount Fuji hiking MWR brief before they go on these trips," said Baucom, the Yokosuka spokesman.
As of Wednesday, authorities have rescued 44 people in 43 incidents on Mount Fuji since July 10, the Japanese spokesman said.
---
---
---
---