Navy warship takes part in goodwill exercise near Solomon Islands after leader's reported snub
By
Stars and Stripes
August 12, 2022
---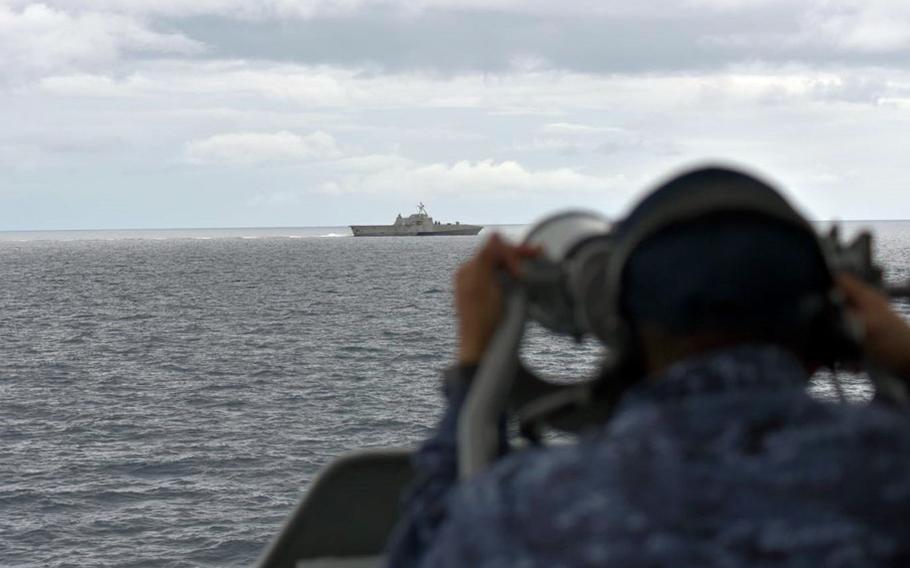 A U.S. Navy warship recently took part in a goodwill exercise with the Solomon Islands' maritime police and the Japan Maritime Self-Defense Force, the first such operation between Tokyo and the Oceania nation.
The littoral combat ship USS Oakland, the Japanese destroyer JS Kirisame and the Solomon Islands patrol boat Taro practiced tactical maneuvering near the Solomons on Aug. 8, according to a news release the next day from Japan's Ministry of Defense.
The maneuvers were followed by a separate exercise in the area by the Oakland and Kirisame.
The U.S. 3rd Fleet acknowledged Stars and Stripes' request for additional details on Thursday but did not respond by Friday evening.
The exercises were a part of a two-day effort to build closer ties with the Solomon Islands, according to the defense ministry.
The Pacific archipelago in April signed a five-year security agreement with Beijing, raising concern in the United States and Australia that China might establish a military base there.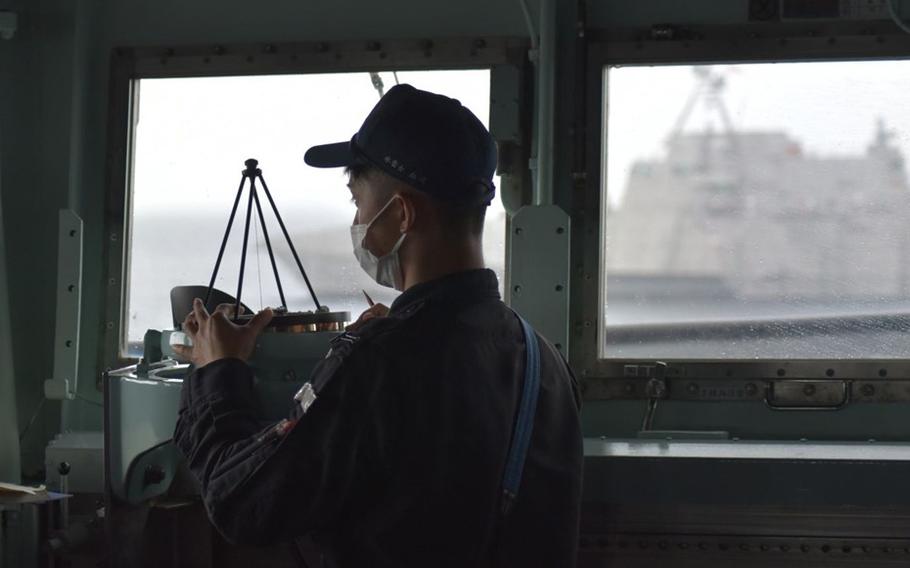 Australian and U.S. diplomats headed to the Solomons to mend the breach and by June Solomon Island Prime Minister Manasseh Sogavare had pledged that his country would never host a Chinese installation.
Relations between the U.S. and the Solomon Islands remain relatively cold, however.
On Sunday, Sogavare skipped a memorial service commemorating 80 years since the World War II Battle of Guadalcanal, a service attended by several dignitaries, including U.S. Deputy Secretary of State Wendy Sherman, whose father died fighting in the Solomon Islands.
Local media described Sogavare's absence as a snub, Reuters reported Tuesday.
Sherman on Tuesday concluded a trip to five Pacific nations, including the Solomon Islands, and told reporters in New Zealand that the U.S. is "doubling down on our investment here in the Pacific," The Associated Press reported Wednesday.
Secretary of State Antony Blinken announced in February that the U.S. would open an embassy in the Solomon Islands' capital, Honiara, to "deepen cooperation with Pacific Island partners," according to the State Department.
The U.S. closed its embassy in Honiara in 1993 and moved all diplomatic functions to the U.S. Embassy in Port Moresby, Papua New Guinea.
---
---
---
---