Complaints about moldy Air Force barracks in South Korea gain traction in Washington
By
Stars and Stripes
August 12, 2022
---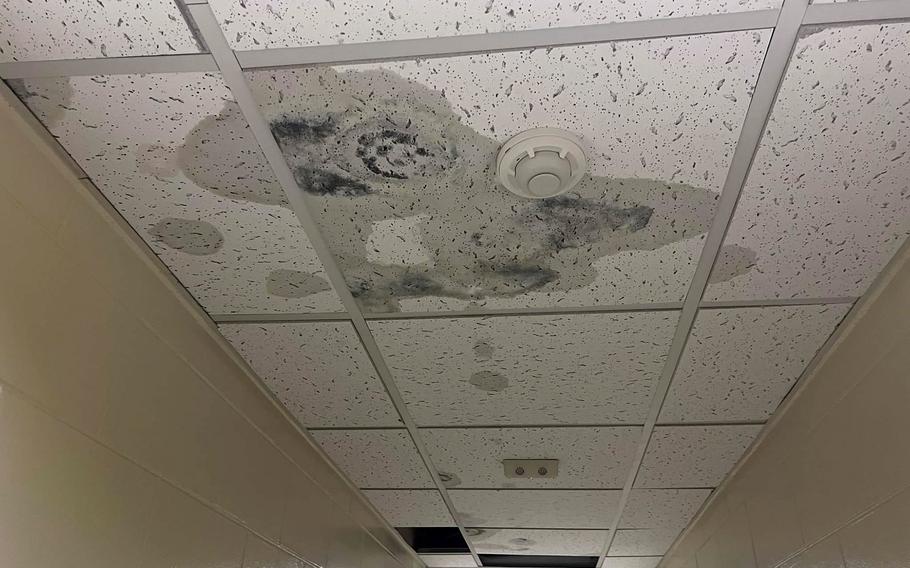 CAMP HUMPHREYS, South Korea — Complaints of mold growing inside buildings at Kunsan Air Base in South Korea have caught the attention of a Missouri congressman.
Photos shared Wednesday on the Air Force amn/nco/snco Facebook group purported to show water spots, leaky ceilings and black mold growing in buildings on the air base about 115 miles south of Seoul.
The Facebook group is popular with airmen who anonymously submit messages about life in the military, including complaints and memes. It has more than 93,000 followers.
Information posted with the photos indicate some Kunsan dormitory occupants had no hot water or working air conditioners for several weeks.
"There are hundreds of people on this base and in this building that are suffering from the same situation," said a post on Monday.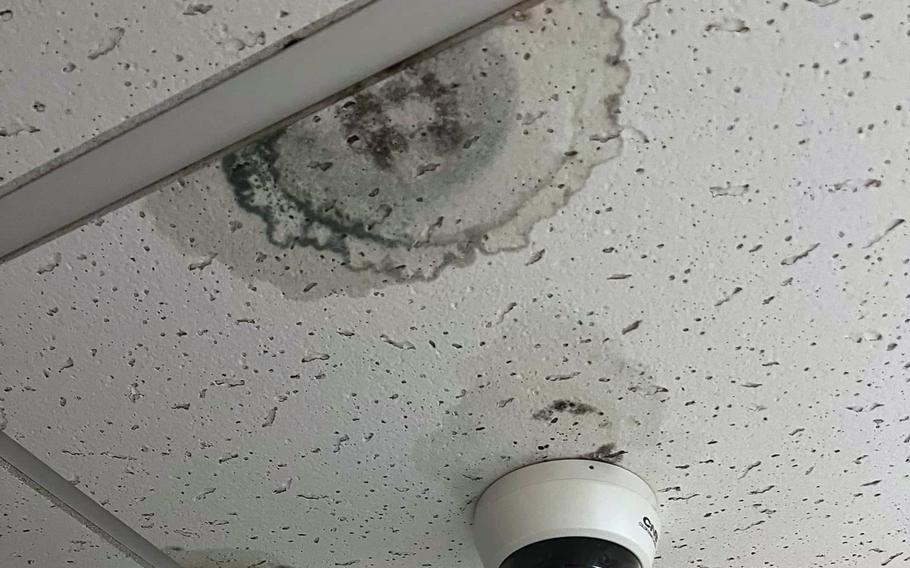 A representative for Rep. Billy Long, a Republican from Springfield, Mo., said Long's office has been in touch with service members from Kunsan. The congressman's director of constituent services, Lisa Taylor, told Stars and Stripes by phone on Friday that Long plans to request an inquiry into the complaints.
A post in the Facebook group Monday shows a flyer for a "Bake and Raffle" event in which residents of dorm No. 535 could win a new air-conditioning unit.
"Temperatures in the rooms can reach over 90 F even with a fan running," the post said. "Now they post these flyers all over the building as a solution."
A spokeswoman for the 8th Fighter Wing said the flyer was posted by a "private organization, not sponsored or in coordination" with the wing.
"The health, safety and quality of life of our Wolfpack Airmen is one of 8th Fighter Wing's highest priorities," Capt. K. Paige Hankerson said in an email to Stars and Stripes on Friday. "We are aware of the concerns regarding mold/mildew in Kunsan facilities currently circulating social media and as we continue to fight an uphill battle against a very moist climate we remain committed to ensuring our airmen are equipped with the proper tools to prevent and mitigate the presence of mold/mildew."
The fighter wing was distributing dehumidifiers to every airman's room and briefing them on ways to prevent mold and mildew, Hankerson said.
Kunsan is on the western coast of South Korea. The Korean Peninsula is in the middle of monsoon season, with torrential rains and high humidity that lasts for days.
Heavy rain and flooding in South Korea killed at least 12 people earlier in the week. Seoul received its heaviest rainfall in 80 years with about 5.5 inches of water an hour on Monday, according to the Korea Meteorological Administration.
---
---
---
---