Craftsmen are restoring a rare 'Myrt' Japanese warplane, one of only two known to exist
By
Stars and Stripes
August 5, 2022
---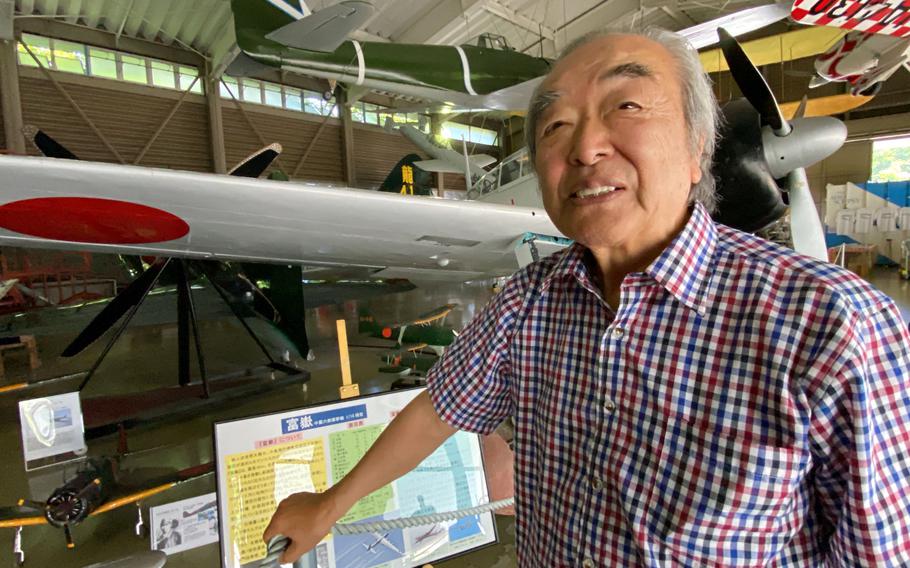 KAWAGUCHIKO, Japan – A military aircraft buff is leading the restoration of a rare example of the last Japanese warplane downed during World War II.
Through the end of this month, visitors can check out part of a Nakajima C6N Saiun displayed at the Kawaguchiko Zero Fighter Museum near Mount Fuji in Yamanashi prefecture.
The Saiun, or "painted cloud," restoration is the latest project of former race car driver Nobuo Harada, 85. The museum has one of only two Saiuns left from 463 made during the war. The other is in the United States and has not been restored, according to the museum.
Known by the Allies as the "Myrt," the plane was built as a carrier-based reconnaissance aircraft for the Imperial Japanese Navy Air Service. It had a top speed of nearly 400 mph, giving it the ability to outrun American fighters, aviation expert Rene Francillon wrote in his 1970 book "Japanese Aircraft of the Pacific War."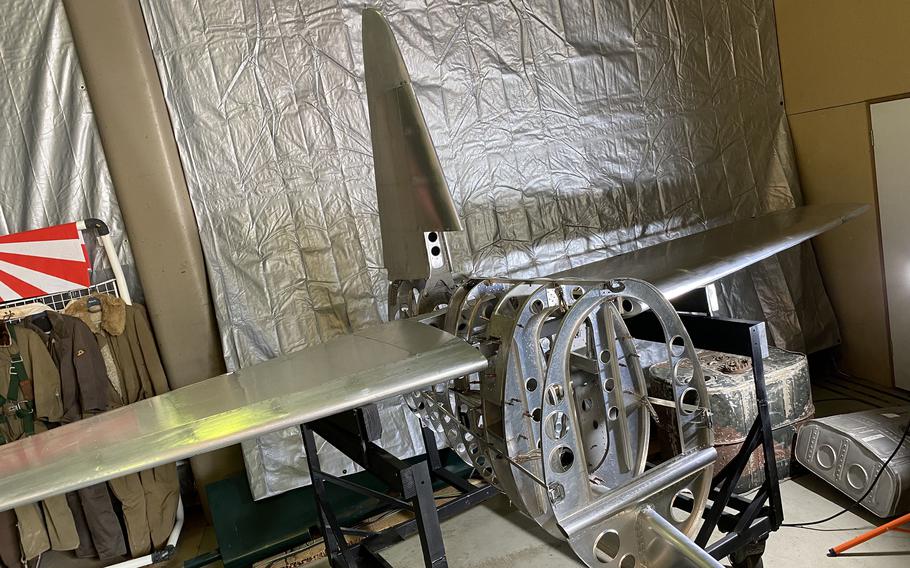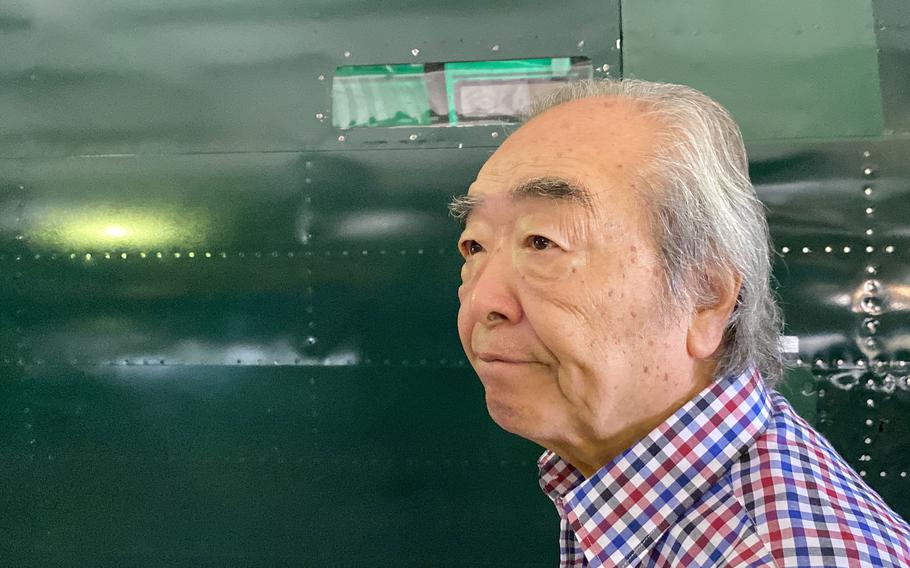 The Myrt entered service in September 1944 but few were launched from carriers since the Allies had sunk most of Japan's big-deck fleet.
A Myrt shot down on Aug. 15, 1945, was the last confirmed aerial victory of World War II, according to Francillon. "Five minutes later the war was over and the Saiuns, like all other Japanese aircraft, were grounded," he wrote.
Harada proudly showed off his Myrt's restored tail section during a recent museum visit by Stars and Stripes. The section includes original parts but much of what's on display has been newly fabricated and assembled in a nearby workshop.
An original fuel tank, originally incorporated into a wing, is displayed nearby with an attached landing strut. Another landing strut lies behind the tail section.
"It had hundreds of rivets," Harada said, gesturing to the many tiny holes where the tank was secured.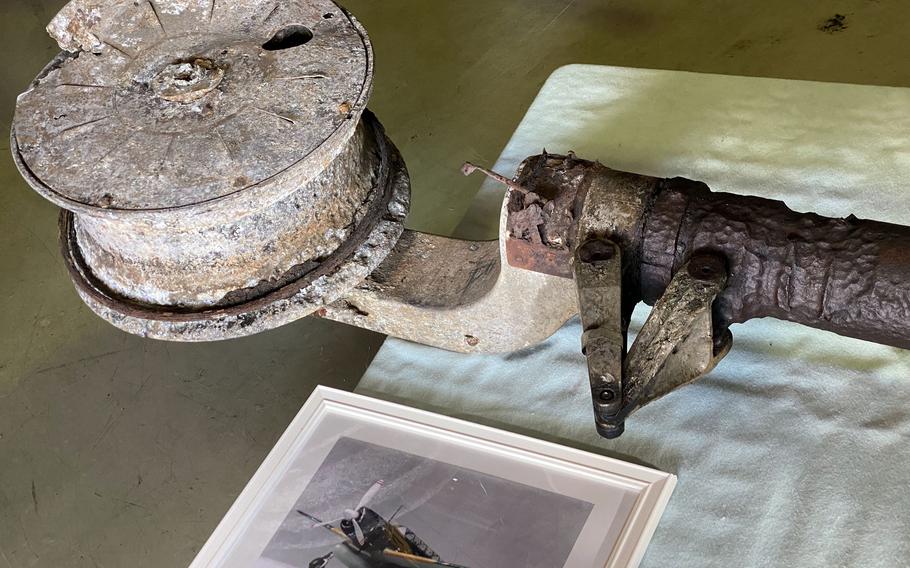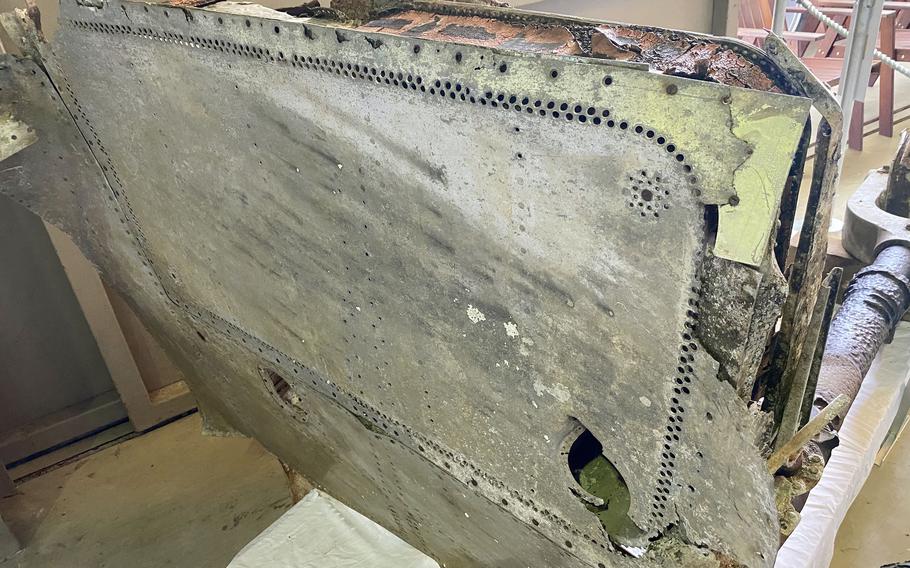 Filling the aircraft's wings with fuel increased its range but meant it could explode if it was shot by an enemy fighter, he said.
The plane at Harada's museum was found in 1989 in a jungle in the Truk Islands of the Federated States of Micronesia, he said. A local kept it in his garden for years, then exported it to Guam as junk before it made its way to Seattle, where Harada bought it in 2015 at "a high price."
It will likely take five more years for Harada and his two full-time employees to fully restore the plane, he said.
The portions of the Myrt on display are next to a refurbished, wingless Mitsubishi G4M bomber, also flown by the navy. The aircraft was known by the Allies as a "Betty."
The Betty's tail section, recovered in 1984 from Micronesia's Yap Island, is original but the front of the aircraft was rebuilt from plans, Harada said.
Adm. Isoroku Yamamoto, who led the December 1941 attack on Pearl Harbor, died when a U.S. Army Air Forces Lockheed P-38 Lightning fighter shot down a Betty he was traveling in over Papua New Guinea on April 18, 1943.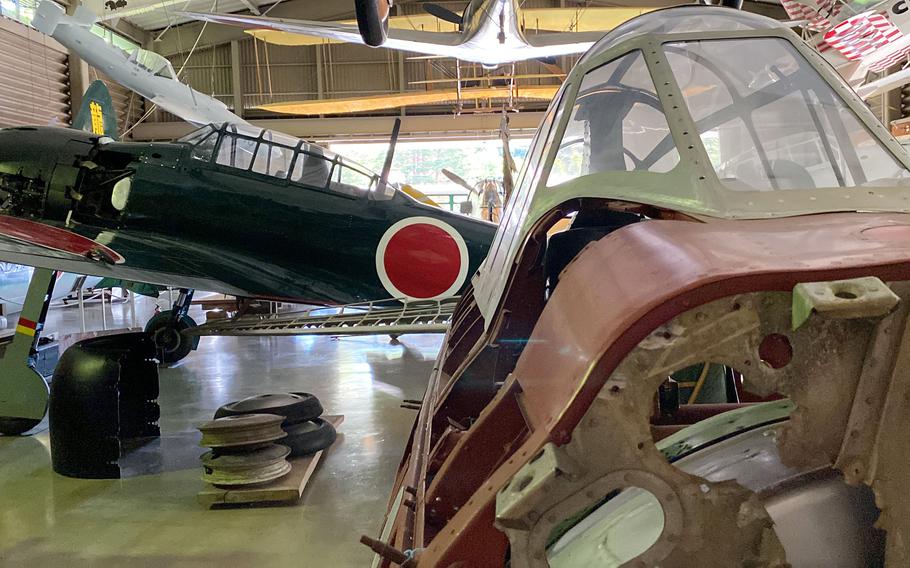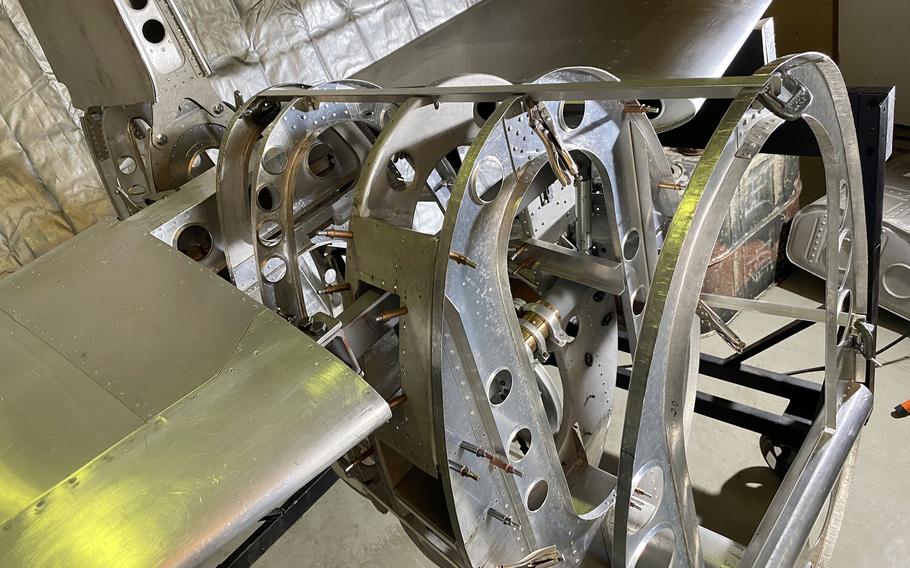 A video playing in Harada's museum shows Japanese troops dragging warplanes off a runway into a field next to Naval Air Station Atsugi in preparation for the arrival of U.S. Army Gen. Douglas MacArthur in 1945. The base in Kanagawa prefecture is now shared by the U.S. Navy and Japan Maritime Self-Defense Force.
Military aircraft from all over Japan were flown to Atsugi to be scrapped after the war. About 150 are buried beneath the facility's golf course, Harada said.
The museum has too many aircraft artifacts to list but some of the largest are old engines. Most are rusty and damaged, but Harada assembled a working fighter engine from the parts of five others. It's extremely loud and emits flames when its running, he said.
Harada's museum is open 10 a.m. to 4 p.m. daily during August and is most famous for its three Mitsubishi A6M Zero fighters. A fourth, restored by museum staff, can be viewed at the Yushukan Museum at the Yasukuni shrine in Tokyo.
---
---
---
---