Hiroshima survivor donates Obama embrace painting symbolizing 'importance of peace'
By
Stars and Stripes
August 4, 2022
---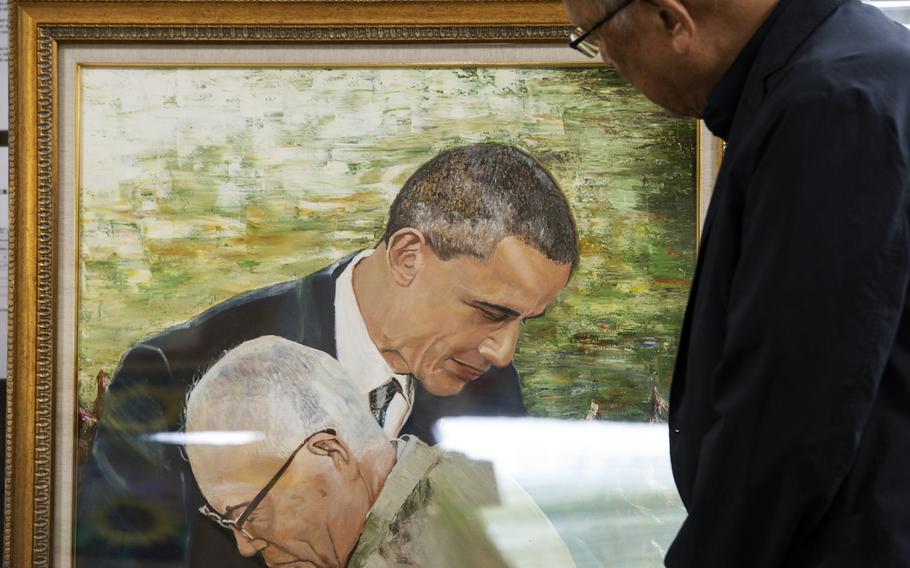 HIROSHIMA, Japan — President Barack Obama's impromptu embrace of an atomic bombing survivor inspired a work of art that was unveiled near Hiroshima ahead of the event's 77th anniversary.
The emotional moment between Obama — the first sitting U.S. president to lay a wreath at Peace Memorial Park — and Shigeaki Mori was broadcast around the world on May 27, 2016, and roused artist Hofu Saida to pick up her brushes and paint "A Hopeful Sign."
"I was touched, and I was moved to tears naturally," she recently told Stars and Stripes by phone.
Obama, in the painting, symbolizes peace while Mori, who was 8 years old when the atomic blast threw him into a river on Aug. 6, 1945, represents war fire, said Saida, who lives and works out of Toyama prefecture. Obama's peace extinguishes Mori's fire, she added.
Saida gifted the painting to Mori, who kept it in his home for several years until deciding last month to donate it to the Ikachi Lonesome Lady Peace Memorial Museum in Yanai city.
The small, private museum is dedicated to the memory of six U.S. aviators taken prisoner of war after their B-24 Lonesome Lady bomber crashed in Yanai on July 28, 1945. They were taken to Hiroshima and were among the 12 American troops who perished in the world's first atomic bombing.
"I was surprised to learn that he had treasured it, but also that he thought it was the right thing to do to donate it to the museum so that many people could see it," Saida said. "I was honored."
The plan was to unveil "A Hopeful Sign" at the museum in time for the 77th anniversary of the Lonesome Lady crash. However, an uptick in COVID-19 cases caused museum owner Masanori Takenaga to hold off on inviting large crowds into his small space.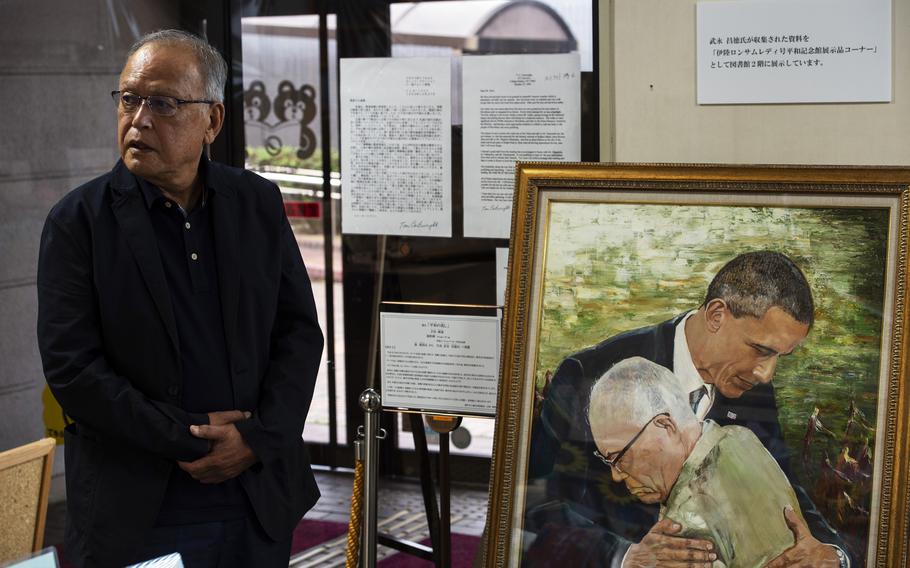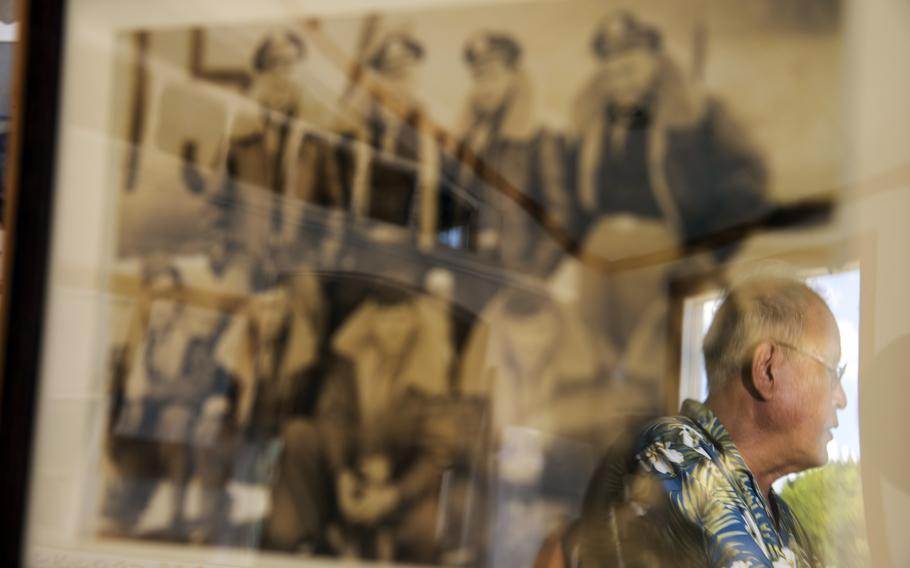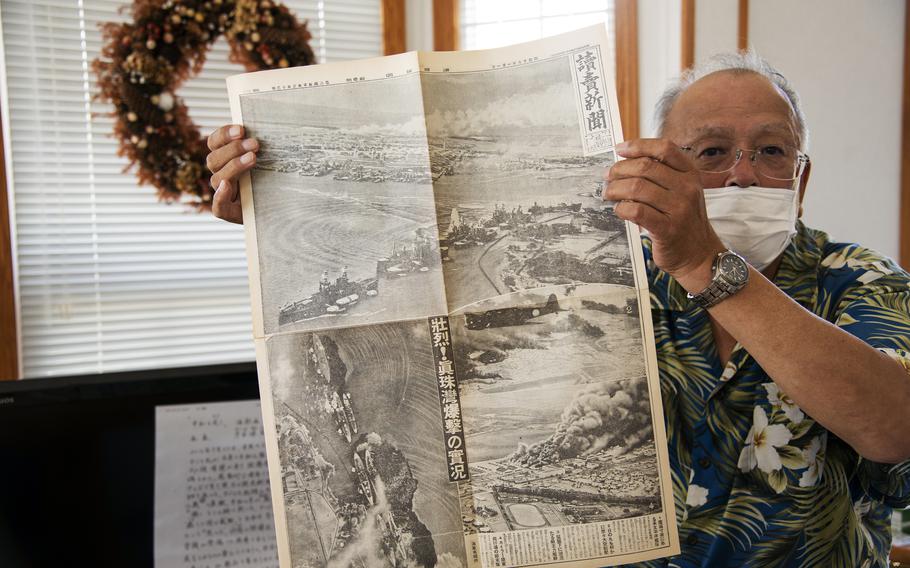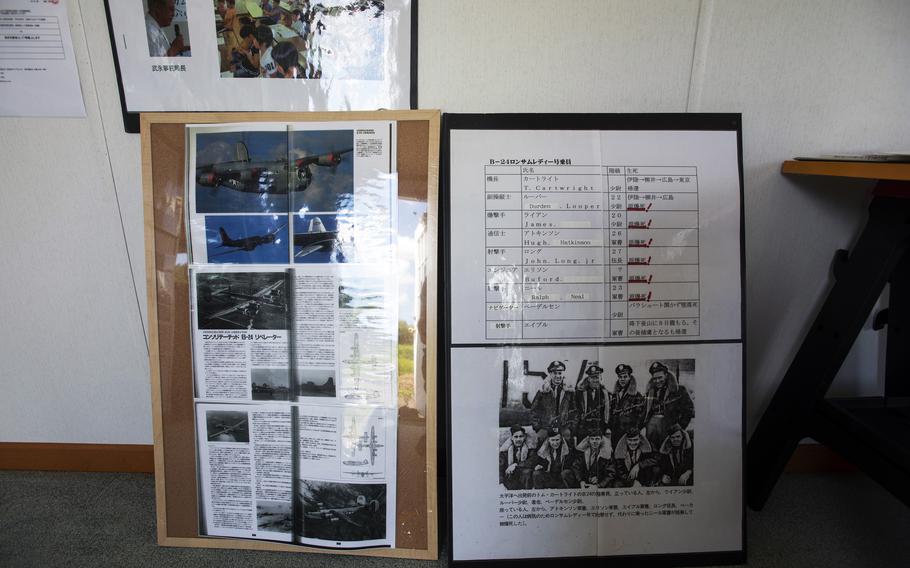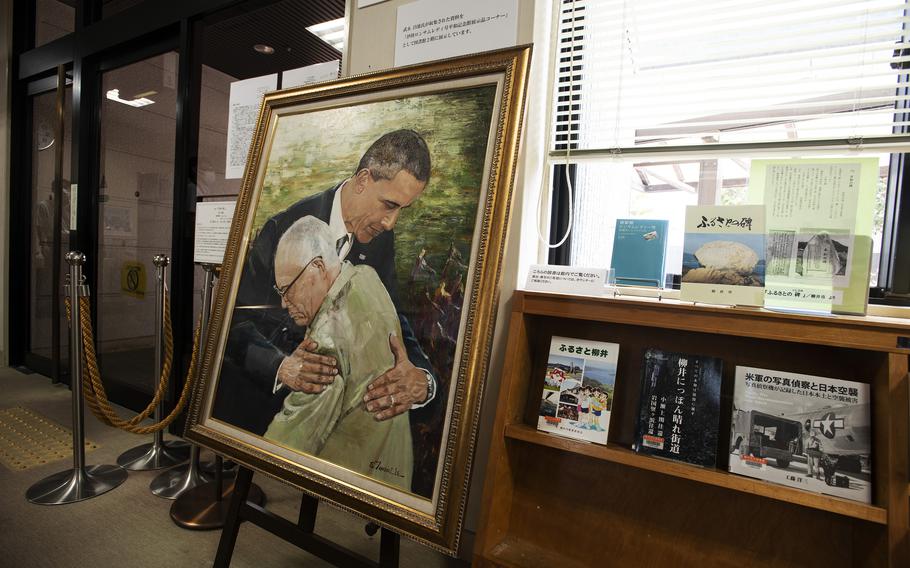 Yanai city officials came to the rescue, offering to display the painting temporarily at their public library. Visitors can see "A Hopeful Sign" there until Aug. 31, library director Masaaki Ishioka said during the painting's unveiling on July 27. It's about a 40-minute drive from Marine Corps Air Station Iwakuni.
"We will be displaying the painting as an opportunity for people to once again think about how horrifying the war is while the tragic situation continues in Ukraine," he said. "We also hope it will be an opportunity for many local residents to learn about the B-24 crash."
Mori, an amateur historian, spent nearly 50 years researching and identifying American prisoners of war who died in the Hiroshima bombing.
"We were able to learn through researching about U.S. service members, who were exposed to the atomic bomb, that race or nationality doesn't matter when there is a nuclear war and that war should never happen," Mori, appearing via video link from his home in Hiroshima, said during the library unveiling.
"The painting we are introducing to you today symbolizes the importance of peace," he said.
Stars and Stripes reporter Jonathan Snyder contributed to this report.
kusumoto.hana@stripes.com Twitter: @HanaKusumoto
---
---
---
---