Energy, supply chain issues may be on agenda for US-Japan economic security talks
By
Stars and Stripes
July 27, 2022
---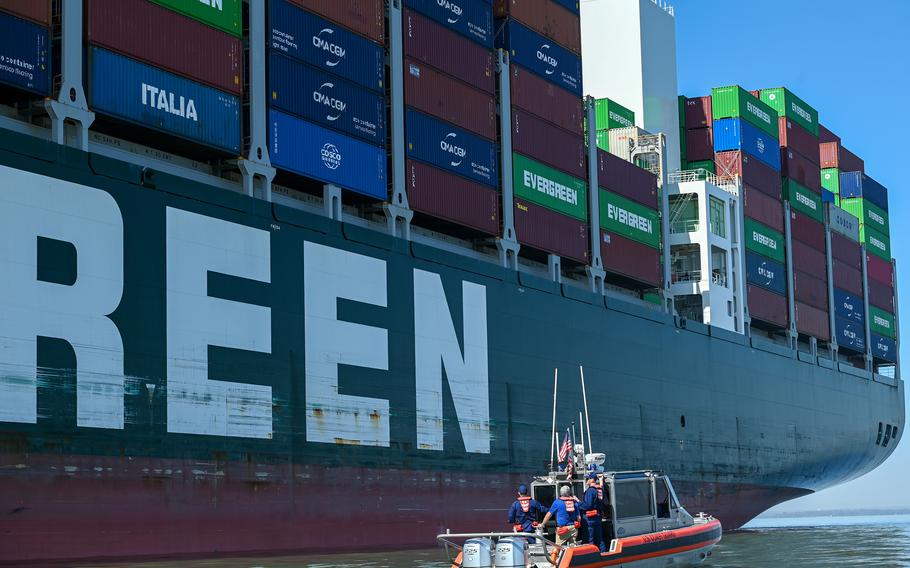 Supply chains, energy, semiconductors and intelligence sharing will be the focus of economic talks between the United States and Japan this week, according to experts.
The allies will hold their first economic "two-plus-two" meeting Friday in Washington, D.C., as both nations grapple with challenges related to the coronavirus pandemic and the war in Ukraine.
The meetings, agreed to in January by President Joe Biden and Prime Minister Fumio Kishida, are focused on economic security, according to officials from Japan's Ministry of Foreign Affairs, who briefed reporters on condition of anonymity, which is customary in Japan.
Many countries, including Japan, are facing energy security issues that constrain their freedom of choice in terms of diplomacy, one of the officials said.
The "two-plus-two" dialogue will involve U.S. Secretary of State Antony Blinken, U.S. Commerce Secretary Gina Raimondo, Foreign Minister Yoshimasa Hayashi and Economy, Trade and Industry Minister Koichi Hagiuda.
They are a counterpart to the decades-old Japan-U.S. Security Consultative Committee involving defense and foreign ministers, according to Brad Glosserman, deputy director and visiting professor at the Center for Rule-Making Strategies at Tama University in Tokyo.
"There is a new sense of the importance of economic issues to national security," he said by phone Tuesday.
The leaders will likely discuss supply chain vulnerabilities and controlling access to critical technology, Glosserman said.
"The Japanese want to make sure they have access to the new emerging technologies," he said.
Intelligence exchange will also likely be a focus of the dialogue, Glosserman said.
"You want to know which companies are problematic," he said. "If the Americans identify certain companies as being used as fronts (by foreign adversaries) they need to share that with their partners."
Both countries are concerned about supply chains being vulnerable to Chinese influence, said James Brown, an international affairs expert at Temple University's Japan campus.
Japan and the U.S. are interested in domestic production of semiconductors or finding factories in safe third countries, he said by phone Tuesday.
"Energy is looking like the biggest vulnerability for Japan," he said.
Power was cut to 2 million homes in Japan, which imposed energy saving measures in March after an earthquake damaged thermal power plants, the Kyodo news agency reported March 22.
"Japan is almost being blackmailed by the Russians over LNG (liquified natural gas)," Brown said.
Japan, which imports about 9% of its LNG from Russia, has maintained interests in a Siberian oil and LNG project despite imposing financial sanctions on Russia over the war in Ukraine.
"An ideal situation would be Japan importing more LNG from the U.S.," Brown said, while noting demand for U.S. LNG from other markets.
During his visit to Washington, Japan's foreign minister will also speak at the Center for Strategic and International Studies and visit Arlington National Cemetery, according to the Japanese officials.
---
---
---
---