Japan, UK consider collaboration on future stealth fighter
By
Seth Robson and Hana Kusumoto
Stars and Stripes
July 21, 2022
---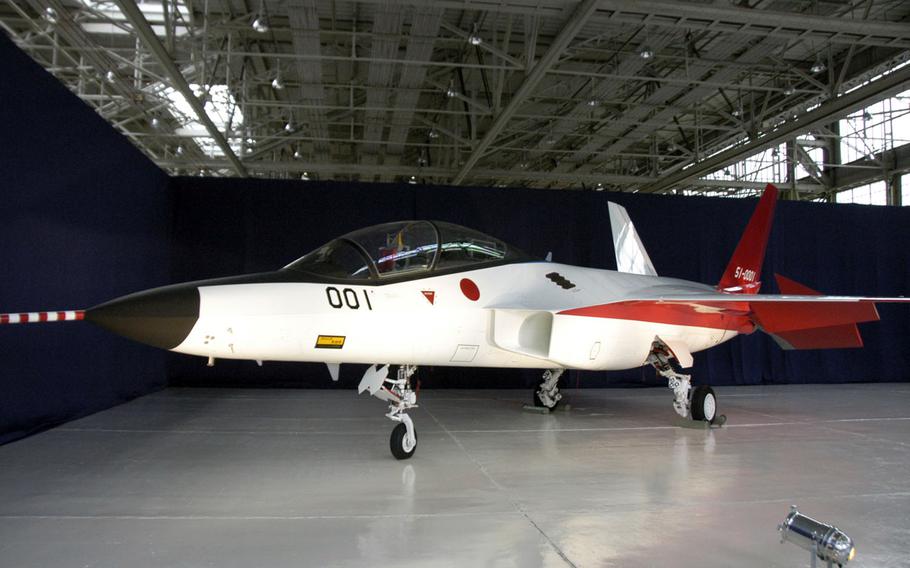 TOKYO — Japan may work with Great Britain to build a new stealth fighter, according to Japan's Ministry of Defense.
A decision on collaboration on the high-tech project is due by year's end, a spokesman for the ministry's Acquisition, Technology and Logistics Agency told Stars and Stripes by phone Wednesday.
The two countries already fly U.S.-engineered F-35 Lightning II stealth fighters but are close to a deal to merge their Tempest and F-X future fighter jet programs, the Reuters news agency reported July 14.
"The Tempest aircraft will deploy new, game-changing technology and is set to join the RAF fleet from 2035, replacing the Typhoon," according to the Royal Air Force's official website.
Japan's X-2 stealth fighter, developed by Mitsubishi Heavy Industries with the help of 220 subcontractors, features a radar-evading design, stealth coating and locally made engines equipped with afterburners. A prototype flew for the first time in 2016.
Japanese Prime Minister Fumio Kishida and British Prime Minster Boris Johnson agreed when they met in London in May to decide what form cooperation on the new plane will take, in coordination with other allies, by year's end, according to the Japanese official.
A joint program by the two nations to develop a fighter engine and other air combat technologies was announced by the ministry Dec. 22.
Cooperation aims to "lower the development cost and technology risk," the Japanese official said.
Japan has begun primary design of a new fighter to replace the Mitsubishi F-2, derived from the F-16 Fighting Falcon, which is due to be phased out from 2035, but can't estimate how much the replacements might cost, the official said.
"We will continue with the development, so [the new fighters] can be deployed around that time," he said.
Japan is aiming to develop stealth fighters equipped with new sensors and enhanced network capability, he said.
It's customary in Japan for some government spokespeople to speak to the media on condition of anonymity.
"Cooperation with the UK is a significant step in the evolution of Japanese defense policy: doing more and doing it with more partners," Brad Glosserman, deputy director and visiting professor at the Center for Rule-Making Strategies at Tama University in Tokyo, said in an email Wednesday.
"The two countries have been working together on various components including sensors and engines, for some time," he said. "Building an entire jet is another matter."
---
---
---
---