Cockroaches force air base in Tokyo to relocate tenants
By
Stars and Stripes
July 15, 2022
---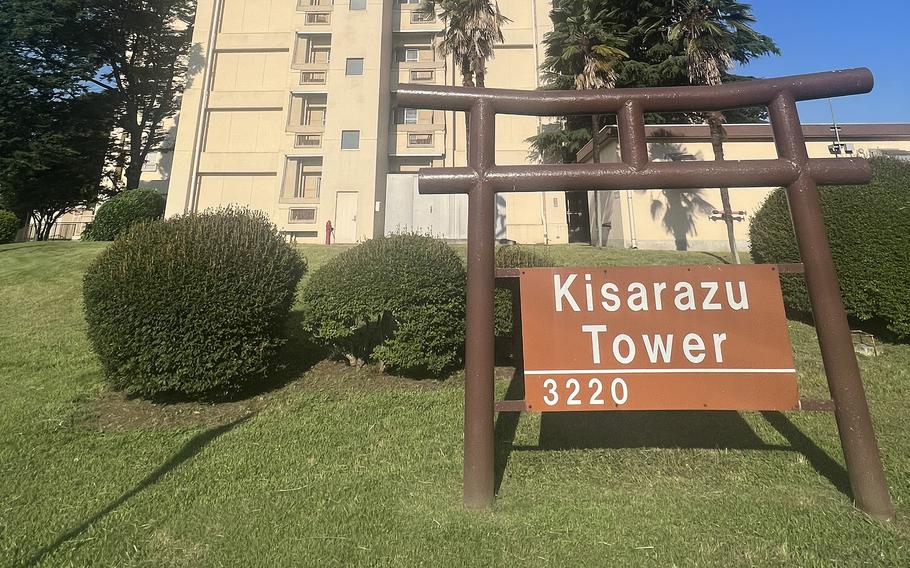 YOKOTA AIR BASE, Japan — Skyla Scher-Luna, an Air Force spouse, was newly pregnant in December 2020 when she and her husband moved into housing tower 3220 on the west side of this airlift hub in western Tokyo.
On day two in their new home, Scher-Luna, 38, a native of Los Alamos, N.M., recognized they had a roach problem. After a month, she notified the base housing office, but waited while nothing was done. As time passed, she worried how the infestation would affect their newborn.
"It was beyond stressful to have to worry about leaving her on the floor too long or leaving clothes on the floor," Scher-Luna said. "I am already a very clean person, but I had to be immaculate, but I just felt dirty all the time no matter what I did." 
In May, the Yokota Military Housing Office relocated six families out of the tower to permit maintenance crews to rid the units of cockroaches, according to Lt. Col. Timothy Scheffler, commander of the 374th Civil Engineer Squadron. Scher-Luna's was among the families moved to two other housing towers, she said.
"The Housing Office provided six families government-funded moves in order for maintenance and entomology crews unfettered access for thorough inspections of eight units," Scheffler said in an email June 24 to Stars and Stripes. "We wanted to inspect above and below units as well as along a shared utility corridor which required all eight units to be vacated."
The units will be reopened once the infestation is completely eradicated, he said. 
Air Force spouse Lex Sistrux, 26, of Pocatello, Idaho, whose family also relocated, identified the affected units as A and B on the first four floors of nine-story tower 3220.
Before Sistrux and her family moved to Japan in August 2021, she discovered on Facebook that their future home was infested with cockroaches, she told Stars and Stripes on June 16.
"I saw community posts about it, and I was like 'Oh, boy, but I'm sure they've taken care of it because these posts were from a year ago,'" Sistrux said. "So, I was like, 'No big deal, it is going to be fine.'"                             
 She discovered three cockroaches on the day she moved in, she said.
"They were good size ones, you know, not like itty bitty ones that are like somewhat manageable," Sistrux said. "I've lived in very, like, urban places where roaches are an issue and, like, places that have been infested with roaches. I've never lived in something like this before."
Cockroaches, or gokiburi in Japanese, are common in Japan and active from June to September during the hot, humid summers, according to the gogonihon blog. The site recommends insecticide, roach traps and bug bombs as remedies, but prevention starts with basic cleanliness.
Scher-Luna said the base entomologists gave her roach traps and poison. "Not anything was really done, they just kept putting Band-Aids on it," she said.
Roaches are hard to kill. Their eggs are covered with a hard shell that resists pesticides, according to Earth Corp., a Japanese maker of household products. A cockroach lays 22-28 eggs at a time and about 500 eggs in a lifetime.  
Scher-Luna and her husband put mesh on open light fixtures where cockroaches gathered. They also covered the shower drains and stopped using their master bathroom.
"We did a lot of stuff on our own which kind of stopped the flow of cockroaches," Scher-Luna said. "But for the first seven to eight months, it was at least two or three cockroaches a day we would see or have to kill. I lost count after 100." 
---
---
---
---