South Korean celebrity chef cooks for troops at Camp Humphreys for latest TV show
By
Stars and Stripes
July 8, 2022
---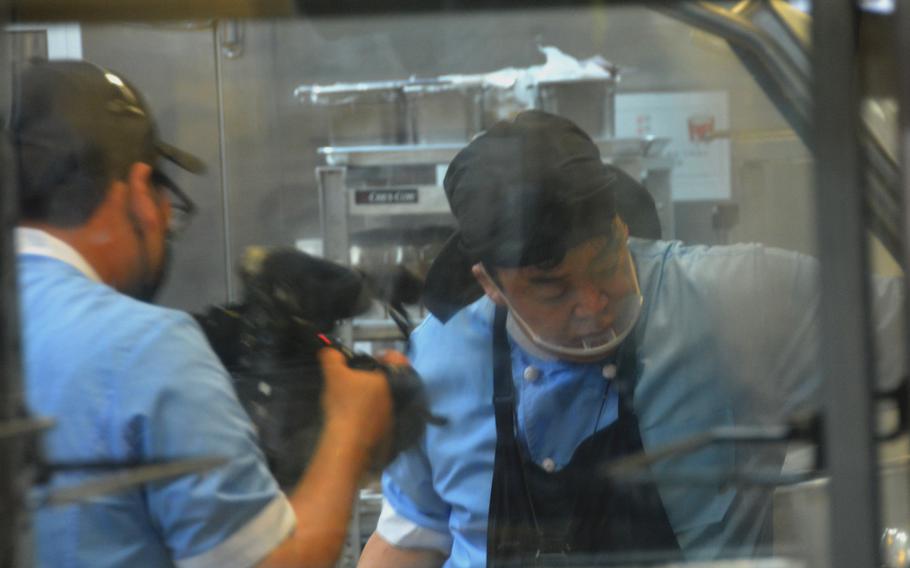 CAMP HUMPHREYS, South Korea — Around 500 U.S. and South Korean troops were treated recently to a meal of Korean food specially prepared by a celebrity chef at their dining facility.
Chef Baek Jong-won, who owns several restaurants and cafes in South Korea, and three other Korean entertainers cooked at the Provider Grill dining facility on June 28 for Baek's TV show, "Backpacker." Service members waited in line outside the DFAC for more than an hour to sample the marquee chow.
Each episode of "Backpacker" centers on a theme, such as feeding hundreds of soldiers at a South Korean military base using a limited supply of ingredients or cooking meals for Buddhist monks at a temple.
Baek's crew and supporting cast are usually kept in the dark about the location and ingredients they'll be cooking until the day of filming. However, Camp Humphreys' security requirements meant Baek knew his destination for the day.
"The production staff originally plan it," Baek said on June 28. "In fact, I have no hand in anything, even 0.1%, when it comes to selecting a shooting location for the next show."
Cooking a meal for such a diverse group of American and South Korean palates proved challenging, he said.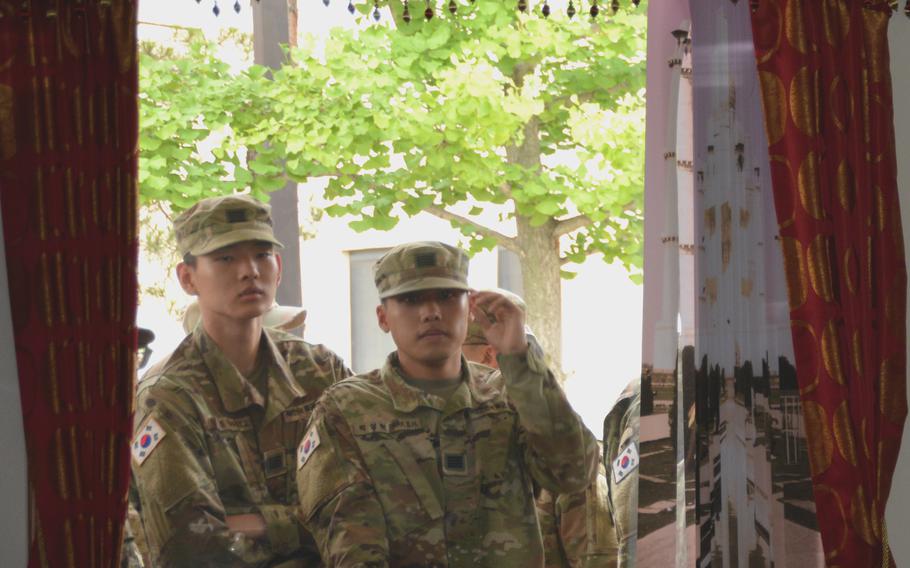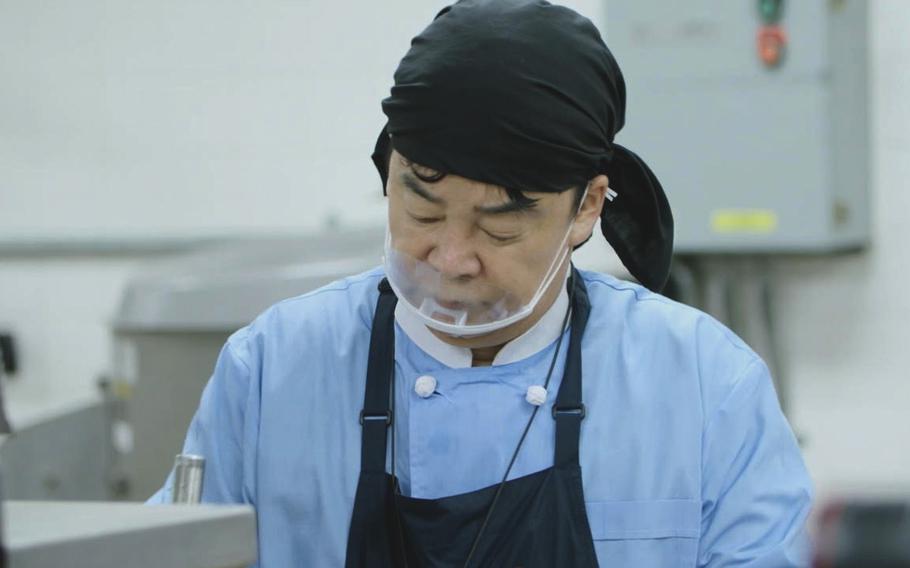 "Our [show] is one that could potentially fail," Baek said. "We could be unsuccessful in food distribution … or meals could be served late."
The cooking methods in a U.S. military kitchen are "utterly different" from a typical Korean kitchen, Baek said. Many Korean dishes are traditionally boiled or stir-fried over high heat for an extended period so that their flavors are infused.
Many meals on an American base, on the other hand, are prepared by thawing frozen food and then immediately frying or steaming it, Baek said.
"In Korean recipes, we rarely use ovens," he said. "We had a hard time, indeed, because of it."
The troops' menu included a host of Korean dishes, including braised chicken; spicy, stir-fried rice cakes; and braised kimchi.
The Humphreys episode was the "biggest challenge," Baek said, but also the "greatest joy" he's experienced in making "Backpacker," now in its first season.
Korean Augmentation to the U.S. Army Cpl. Cho Je Hyuk, who ate the braised chicken, described it as "fantastic" and that the menu was one "I've never seen before."
"The chicken was definitely the highlight," Cho said. "I hope there will be more like this."
U.S. Army Pfc. Brandon Phillips, who also ate the braised chicken, said the food was worth the wait in line.
"Usually our [dining facility] is a little dry when it comes to chicken, so this is definitely a nice change of pace," he said.
Baek said his team received "extremely explosive responses" from the troops.
"We also saw Americans waiting in line who enjoyed our Korean food together with South Korean soldiers," Baek said. "It's healing for me to see individuals enjoying themselves while eating my dishes, especially those from other countries."
The "Backpacker" episodes featuring Humphreys will air at 8:40 p.m. Thursday and July 21 on South Korean television network tvN.
Stars and Stripes reporter Yoo Kyong Chang contributed to this report.
---
---
---
---