Japan warns of power shortages as Tokyo swelters
By
Kelly Agee and Hana Kusumoto
Stars and Stripes
June 28, 2022
---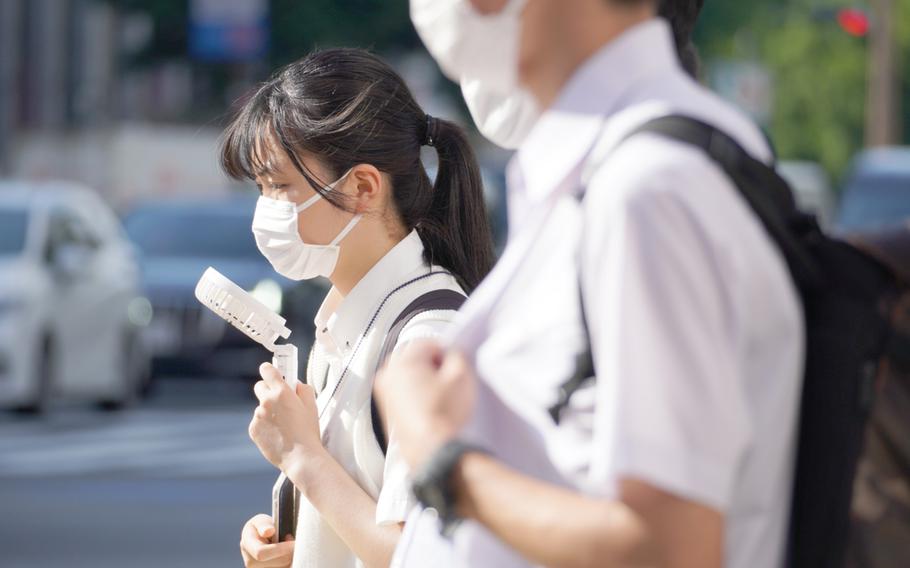 TOKYO — The Japanese government on Tuesday warned of possible power shortages in Tokyo as a heat wave continued its grip on the city.
The temperature in Tokyo was expected to reach 97 degrees Fahrenheit on Thursday and stay above 86 degrees until July 5, according to the Japan Meteorological Agency.
"There will be many days in which the temperature will be high in eastern and western Japan for the next six days due to warm temperature spreading in the area," according to an agency news release Tuesday.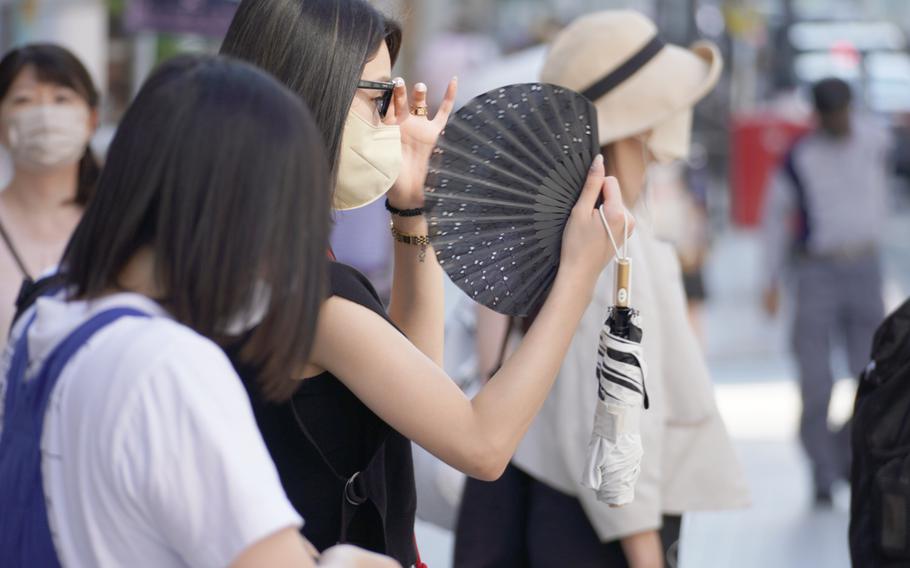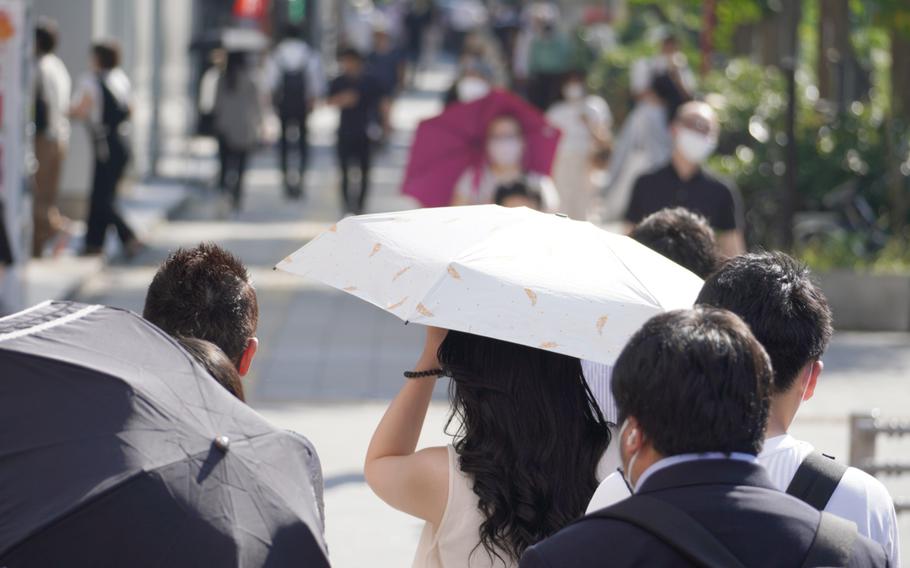 Japan's Ministry of Economy, Trade and Industry urged customers of the Tokyo Electric Power Co. to conserve power during the peak demand period between 4 p.m. and 5 p.m., according to a report Tuesday by The Associated Press.
The utility's generating capacity fell after a March earthquake damaged some of its plants in Fukushima prefecture, according to public broadcaster NHK on Monday. The power supply in Japan has tightened following the nuclear-power accident in Fukushima in 2011 and as Japan closes old coal-fired plants to eliminate carbon emissions, according to AP.
The meteorological agency's two-week forecast predicts hot days the remainder of the week throughout Japan. The temperature is expected to drop to 86 degrees by July 6, about the average temperature in July.
The annual summer rainy season was the shortest recorded since 1951, when the meteorological agency began keeping records, according to the Reuters news agency. The rainy season normally lasts until July and helps reduce the summer heat.
A spokesman from Japan Meteorological Agency gave tips to keep safe during the rising temperatures. Government spokespeople in Japan customarily speak to the media on condition of anonymity.
"People should refrain from going out and drink fluids frequently to keep them from getting heat stroke," he said.
---
---
---
---