Former Army helicopter pilot pleads guilty to selling aviation secrets to China
By
Stars and Stripes
June 24, 2022
---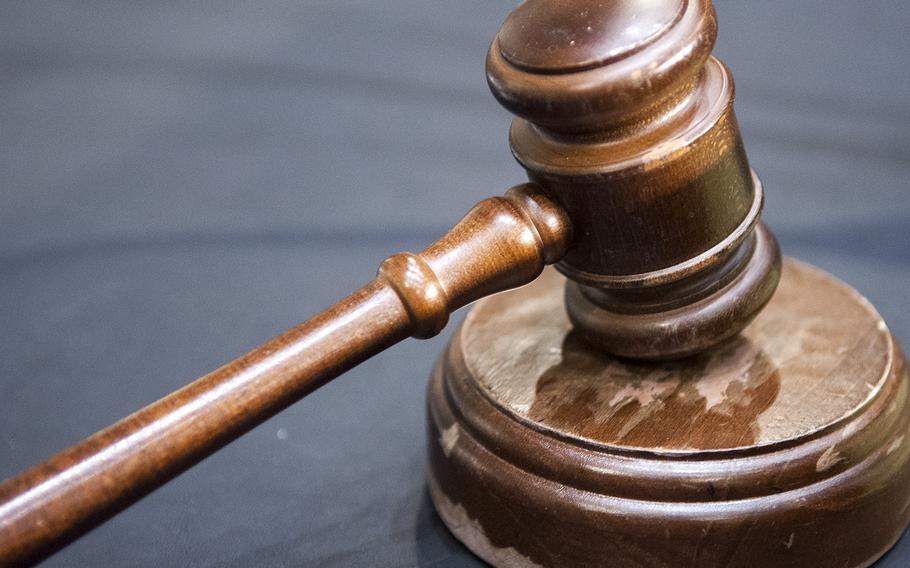 A retired U.S. Army helicopter pilot pleaded guilty Thursday in San Diego for selling sensitive aviation-related information to China, the U.S. Department of Justice said in a news release.
Shapour Moinian, 67, admitted in federal court to acting as an agent of a foreign government, which carries a maximum prison sentence of 10 years and a $250,000 fine, according to the Thursday news release.
He also pleaded guilty to making false statements during national security background checks, which carries a maximum of five years in prison and a $250,000 fine.
Sentencing is scheduled for Aug. 29. As part of the plea agreement, federal prosecutors agreed to recommend a sentence of no more than 20 months.
"The defendant admitted to being an unregistered agent of a foreign power, lying on his background check paperwork to obtain his security clearance, knowingly providing proprietary information to people controlled by the Chinese government, and willingly receiving payments from them," Stacey Moy, the FBI agent in charge of the case, said in the news release.
"This is another example of how the Chinese government enhances its defense capabilities through the illicit exploitation of U.S. technology," Moy said.
Moinian, a resident of San Diego, served in the Army from 1977 through 2000, during which time he was stationed in the U.S., Germany and South Korea, according to the Justice Department.
After retiring, Moinian worked for various defense contractors that possessed "cleared" status, meaning that those entities were permitted to work on projects involving classified information, the news release said. He also worked directly for the Department of Defense at certain times as a private contractor, the news release said.
The contractors were not identified in the news release nor in the publicly available court documents.
Chinese intelligence agents recruited Moinian in 2015 through an online employment service that is popular in the U.S., according to the court complaint. One of those agents claimed to work for a technical recruiting company and dangled the possibility of a lucrative consultancy for the aviation industry.
Moinian travelled to Hong Kong in March 2017 to meet with this individual, and the veteran agreed to "provide information and materials related to multiple types of aircraft designed and/or manufactured in the United States in exchange for money," the news release said.
When he returned to the U.S., Moinian began collecting classified materials on a thumb drive, and several months later, during a stopover at the Shanghai airport, he gave the device to the agent, according to the Justice Department release.
Moinian arranged for the payment to be made through a South Korean bank account belonging to his stepdaughter, the news release said.
After flying to Hong Kong in August 2019 and meeting with Chinese agents, Moinian was paid $22,000 in cash, which he and his wife smuggled aboard their flight home, according to the release.
In his plea agreement, Moinian also admitted that he lied on security clearance questionnaires in 2017 and 2020 by falsely claiming he had no contacts with foreign nationals.
Moinian admitted that he knew from the very first meeting that his contacts were "employed or directed by the government of the People's Republic of China," the news release said.
"This conduct was an outrageous breach of trust by a former member of the U.S. military," Randy Grossman, a U.S. Attorney for the Southern District of California, said in the news release.
---
---
---
---