Military postal system plans to end mail privileges for overseas military retirees
By
Stars and Stripes
June 15, 2022
---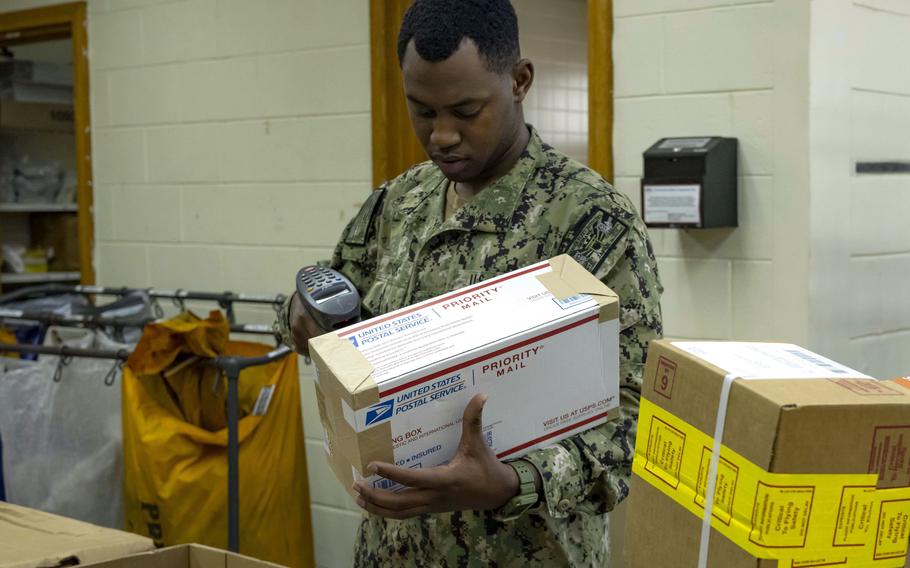 CAMP HUMPHREYS, South Korea — Military retirees, Red Cross workers and some government employees living and working overseas will lose access to the military mail service starting Aug. 24, a postal service superintendent said Wednesday.
The Defense Department in May directed the Military Postal Service Agency to end service for those customers, James Groff, the postal superintendent at Camp Humphreys, told Stars and Stripes by phone. He said he did not know what categories of government employees would also be affected.
The change is scheduled to affect all Air/Army Post Office, or APO, and Fleet Post Office, or FPO, addresses worldwide.
Groff said his office received notice of the looming changes on Friday and that the guidance could still change.
Meanwhile, the reaction in the military postal service community, which employs dozens of military retirees, has been fierce, he said.
"There's other retirees that are affected all over the place," Groff said. "I spoke to one retiree, and you wouldn't want to quote the language he used."
The overseas military post offices provide mail service for service members, civilian Defense Department employees and some contractors. Groff said he was unaware of any changes to service for those people. Mail sent to U.S. military bases overseas is handled exclusively by the U.S. Postal Service, which charges domestic postage rates regardless of its destination.
Sunsetting mail privileges for overseas military retirees would force many of them to rely on their host nation postal services for their mail delivery. Some overseas retirees, for example, rely on the military mail service to provide timely delivery of medications from the Department of Veterans Affairs.
The Military Postal Service Agency, an extension of the Postal Service, was created in 1980 to consolidate postal operations from all military services, according to the U.S. Postal Service handbook. The agency operates in 63 countries and on 626 ships.
---
---
---
---