DODEA family in Japan starts fundraiser for son's cancer treatment
By
Stars and Stripes
June 13, 2022
---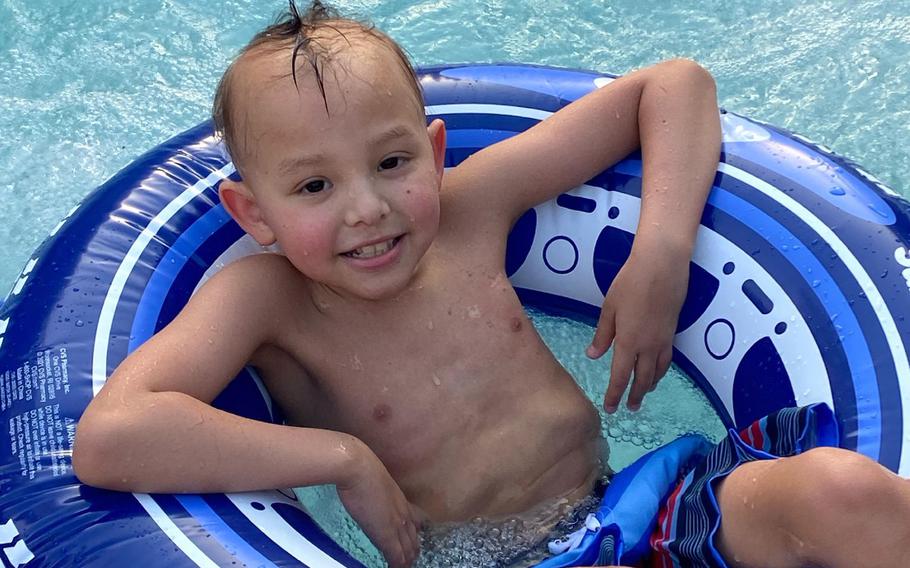 YOKOTA AIR BASE, Japan — Sean Pine loves to play video games on his Nintendo Switch and talk with his friends online.
But the 10 year-old has spent the past three months in a hospital bed at Tokyo Metropolitan Children's Medical Center battling stage four neuroblastoma and is heading to San Diego for further treatment. His mother and father are educators with the Department of Defense Education Activity at Yokota.
Gianna Duarte, 20, Sean's sister, organized a campaign on GoFundMe to defray some of the costs of treatment, food and transportation as the only son out of four children continues his ongoing struggle with cancer. Neuroblastoma is a cancer of the nervous system that primarily affects children age 5 and under, according to the Mayo Clinic website.
"I am hoping to get some help for my parents to help ease some of the financial burden so they can get some relief," Gianna wrote on the GoFundMe page, "Help Sean and our Family."
Since Friday, the campaign has raised $8,210 of the $20,000 goal.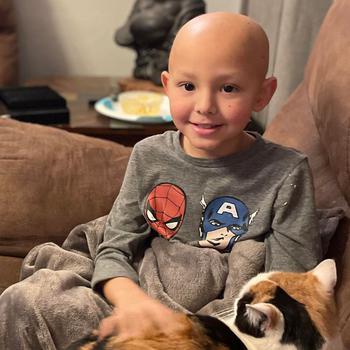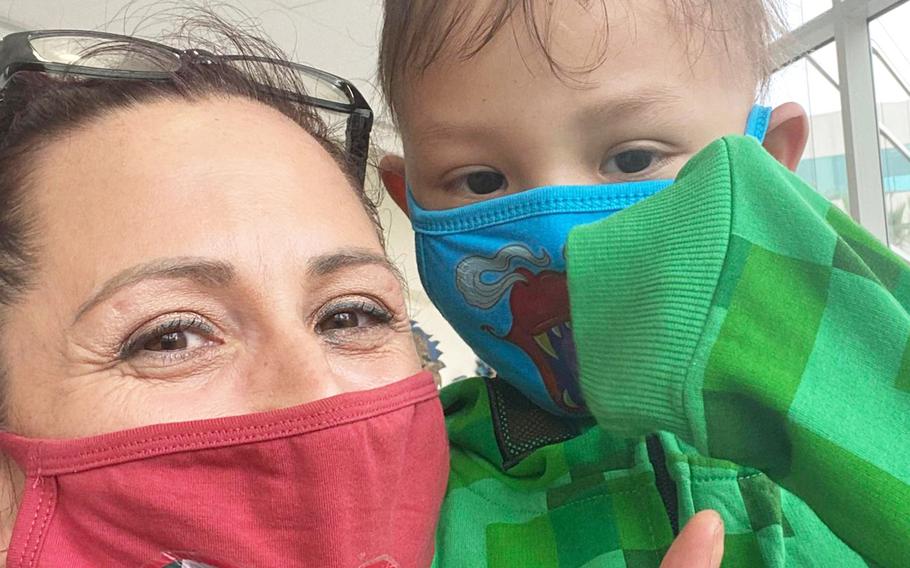 Sean was diagnosed at age 2, Sean's father, Michael Pine, 53, a mathematics specialist and native of San Diego, told Stars and Stripes on Thursday.
"It's one of the deadliest childhood cancers," he said. "But the promising thing is, he continues to beat the odds." 
Sean is on his fifth bout of neuroblastoma and his kidneys are failing, his father said. When Japanese doctors told the family they could do nothing more for Sean, his parents decided to get him to a specialist, Dr. Peter Zage, at Rady Children's Hospital in San Diego.
Sean's cancer returned in October and since then Japanese and American doctors have been treating him so he can get safely to San Diego during the COVID-19 pandemic. The Pines have been going back and forth to Rady Children's Hospital for Sean's treatment.
"For the last three months we've been battling just to get to the point to where we can get him out of the country," Michael Pine said.
Father and son are scheduled to fly to the U.S. on Tuesday with assistance from the International Health Care Clinic. Because of Sean's condition he must be on an intravenous drip and have a doctor and nurse fly with him. 
Each time Sean relapses the family of six spends $30,000 to $40,000, after insurance, on treatment, transportation, hotels and food. A shot that helps Sean restore his bone marrow costs the family $700 a month, his father said. 
"So, one of the hardest parts of this has been that it's a family disease," his mother, Kristin Pine-Duarte, 45, a native of San Diego and third grade teacher at Yokota West Elementary School, told Stars and Stripes on Thursday. "It impacts everybody. And we have three other girls that we thought about maybe trying to move back to the states, but financially that would devastate us."
The family has also stayed in Japan because Sean has stem cells stored there. When Sean relapses, he receives stem cells to boost his bone marrow count.
Alan Retzlaff, 28, a family friend from Coolup, Australia, donated $500 to Sean's GoFundMe campaign, he told Stars and Stripes by Facebook Messenger on June 6.
Retzlaff has known Sean's parents since his first trip to Japan in 2017, he told Stars and Stripes on Monday. Retzlaff met the Pine-Duartes during a monthlong trip to Japan in 2017, after which they remained in contact.
"I donated this sum of money on behalf of myself and my family," Retzlaff said. "Michael and Kristin have hearts of gold and deserve all the support they can get." 
---
---
---
---