Free service aims to reduce stress from military families' PCS moves
By
Stars and Stripes
June 10, 2022
---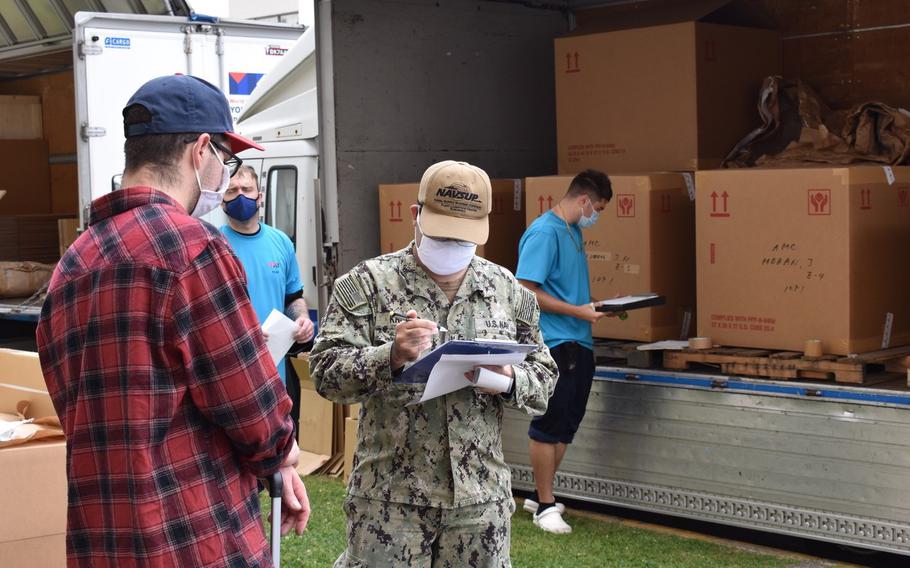 An organization is providing a concierge service for military families during their moves to new duty stations at no cost to them.
Military No Stress PCS, founded in 2021 by Rob Schelle of Tampa, Fla., helps the newcomers find real estate agents, schools, utilities and other services and basic needs. It has expanded into a network of concierges at 87 stateside and 12 overseas bases.
"I worked in the hospitality industry for over 30 years and decided during COVID to take a more active role at home and assist my wife in the real estate world," Schelle, president of the organization based in Valrico, Fla., recently told Stars and Stripes by video chat.
"One of the things I've noticed early on, since we are so close to MacDill Air Force Base, was quite a few of her clients both coming and going were military families," he said.
Sixty-eight real estate agents who volunteer their time make up the nonprofit network.
"Part of the attraction to get Realtors to sign onto this is that we assign them a particular base or area and they are exclusive to it," Schelle said.
The organization has so far assisted several hundred individuals by connecting them to resources and specialists they need.
"If we are actively involved with finding them a home and doing the research for that, we're looking at about 10 [people] per week," Schelle said.
Military families moving to a new duty station frequently start over in a place where they've never been. Some are in need of child care, a job for a spouse or are incurring moving expenses not eligible for a government reimbursement.
"What we are doing is taking that load off their shoulders so that they're not wasting their time on Google and doing those things themselves, because they have more important things to do during this overwhelming process," Schelle said.
Almost half of all military families are "financially stressed" a significantly higher proportion than the general population, according to Blue Star Families' most recent Military Family Lifestyle survey.
"There are a ton of concierge programs like ours out there that are available, but almost all of them charge a price," Schelle said. "My goal is to always provide this service free of charge to the men and women who serve this country."
Donations have so far covered the organization's expenses, Schelle said, but he is hoping to qualify for some grants.
About 600,000 families with a military connection will make a permanent change of station, or PCS, every year, according to the Blue Star Families website.
"We want to help reduce PCS stress by doing PCS research for active-duty families," Erin Lorenz, the Military No Stress PCS program coordinator, told Stars and Stripes by email on May 3.
"Our concierge service basics: they tell us what they're looking for, whether that's information on homes, neighborhoods, schools, commute times, community involvement, local services, etc., and then we do the research and give them our highest recommendations!"
Lorenz, a Navy spouse living in Annandale, Va., said she can find resources or answers to questions fairly quickly and then send a quick text or email response to the military family.
"When they pick up the phone or tap that email, they're just hoping to have some sense of calm come over them whether it's a simple answer to a question or someone pointing them in a direction to a resource that they will need and sometimes it's just affirmation that they are doing the right thing," Schelle said.
---
---
---
---