South Korean city approves $9.5 million in payouts for US aircraft noise complaints
By
Stars and Stripes
June 3, 2022
---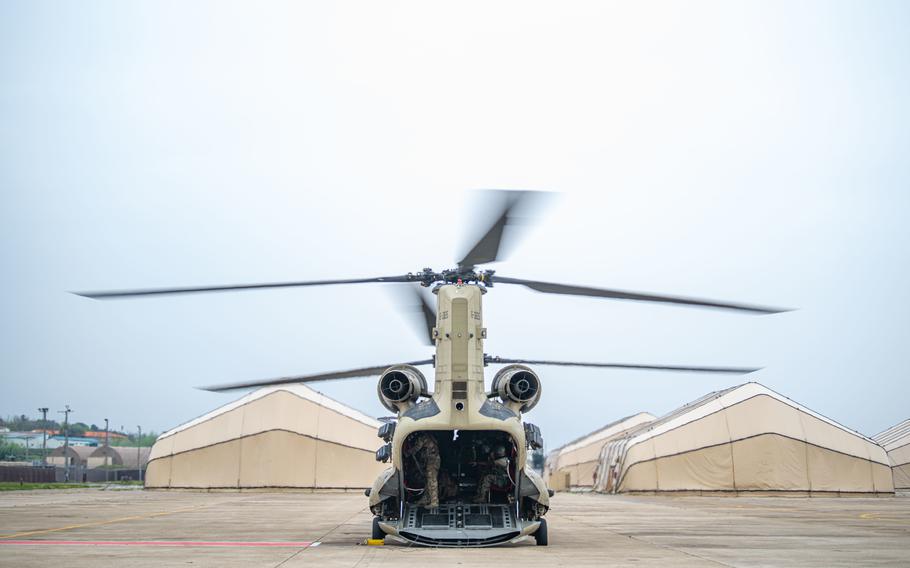 CAMP HUMPHREYS, South Korea — Pyeongtaek city has agreed to compensate its residents with roughly $24 to $48 a month for noise from airfields at two nearby U.S. military bases.
A city noise control committee, during its first meeting in May, approved $9.5 million for over 46,000 residents for noise generated by aircraft at Camp Humphreys and Osan Air Base, according to a city press release on Monday.
"Our city will do its best to try to get fruitful compensation materialized by dealing with it more cautiously," Pyeongtaek vice mayor Choi Won-yong said in the release.
Camp Humphreys, the largest U.S. military base overseas and home of U.S. Forces Korea and U.N. Command, is in Pyeongtaek, about 40 miles south of Seoul. The base has a population of 35,500 people and includes an airfield that operates fixed and rotary wing aircraft around the clock.
Osan Air Base, the home of 7th Air Force just a few miles north of Humphreys, is also within Pyeongtaek. The base was initially located in Osan city before construction projects stretched 85% of its boundary into Pyeongtaek. U.S. and South Korean military aircraft operate from Osan.
Residents who moved to designated "noise control areas" before 1989 and lived there between Nov. 27, 2020, and Dec. 31 will receive a baseline of $24 to $48 a month as compensation, according to the press release and a city official.
South Korea's Defense Ministry will be providing the funds for the program and Pyeongtaek city will disburse them to eligible residents.
South Korean government officials customarily speak to the media on condition of anonymity.
Residents who moved to the designated areas after 1989 but lived there through 2021 will receive 30% of the baseline amount.
Residents will receive annual compensation based on the date they registered their address and their distance from the U.S. bases. Foreigners living in the designated areas will also be eligible for compensation.
The yearly disbursement will be recalculated each year.
South Korea passed the Military Noise Compensation Act in 2020 to offset the noise pollution complaints, which included noise from military shooting ranges.
South Korean citizens living near military bases had complained that the standards for determining eligibility for compensation was too high and that the amount received was too low, according to local media reports.
---
---
---
---