Days are numbered for free student meals at US military bases overseas
By
Stars and Stripes
June 2, 2022
---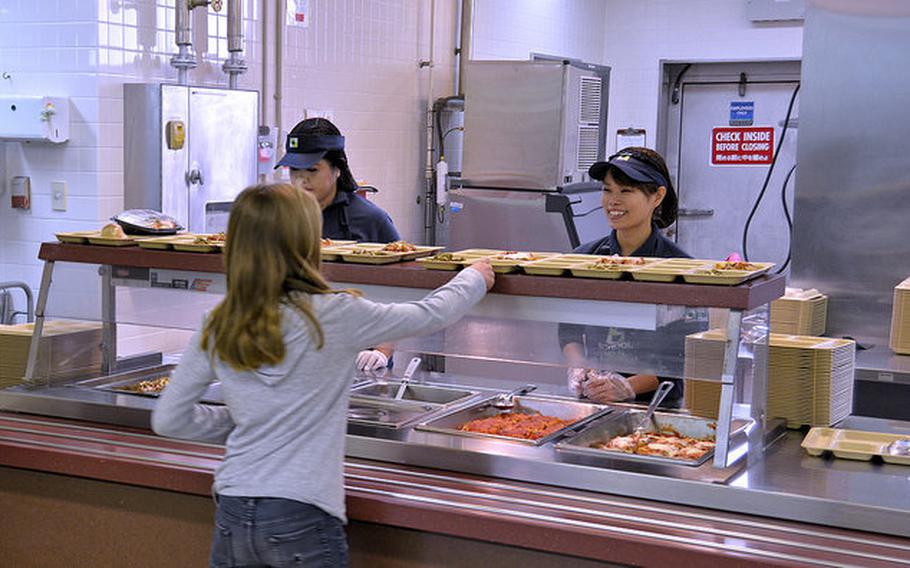 TOKYO – Free meals for students on U.S. bases overseas will no longer be available once the 2022-23 school year begins, Navy Exchange Service Command announced Wednesday.
Since October 2020, the Department of Agriculture has waived the costs of meals provided by the military exchange services at Department of Defense Education Activity schools overseas.
The subsidies aim to ensure that all children had "access to nutritious food as the nation recovers from the COVID-19 pandemic," the Army and Air Force Exchange Service said at the time.
Meal prices in the coming school year will be based on category and grade level, according to a news release from Navy Exchange spokeswoman Kristine Sturkie.
Elementary school lunches will cost $3.50, and at secondary schools, $3.75, according to the release. Breakfast for all grades will be $2 but may not be offered at all DODEA locations.
Families that qualify for the Free and Reduced Meal Program will pay 30 cents for breakfast and 40 cents for lunch, Sturkie wrote.
Although no longer free, the Student Meal Program breakfasts and lunches are provided at cost and in accordance with USDA nutrition standards, according to a release Thursday from AAFES spokesman Chris Ward. The department recommends serving students daily portions of whole grains, lean proteins, fresh fruits and vegetables and low-fat milk.
Families that want to receive free or reduced-priced meals are encouraged to apply no matter their economic situation, Sturkie said in the NEX release.
Applications can be submitted starting July 1. Applications must be resubmitted each year and can be turned in anytime during the year.
---
---
---
---