US military eases mask mandate in Japan as COVID-19 pandemic slumps
By
Stars and Stripes
June 2, 2022
---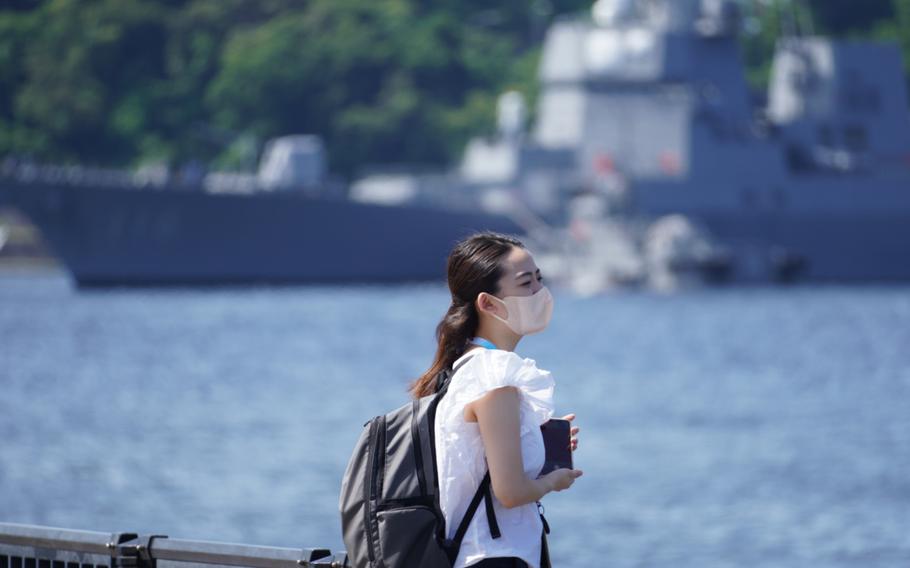 Stars and Stripes is making stories on the coronavirus pandemic available free of charge. See more stories here. Sign up for our daily coronavirus newsletter here. Please support our journalism with a subscription.
TOKYO — Another vestige of pandemic life for the U.S. military in Japan is giving way as commands across the country relax their off-base mask mandates.
U.S. Forces Japan has amended its health protection order to permit its population to go maskless outdoors where individuals can maintain six feet of social distance. Masks are still required indoors, except while eating and drinking, and on public transportation, including bus and train stations and airports.
"The off-base mask wear guidance is in alignment with the Government of Japan's guidelines issued in May," USFJ spokeswoman Lt. Col. Brooke Brander told Stars and Stripes by email Thursday.
Japan's guidelines are somewhat more relaxed. They encourage people to remove their masks during the summer to prevent heatstroke, according to public broadcaster NHK on Tuesday. The Japanese are not expected to wear masks even indoors where they can maintain six feet between them and little or no conversation is taking place, according to the NHK report.
However, Japan still requires masks in crowded places, hospitals, nursing homes and during rush hour on public transport.
Masks have been the most visible sign of the COVID-19 pandemic in Japan if not the most controversial. Most people in Tokyo, for example, continue to wear them.
U.S. military bases dropped the mask mandate on their installations months ago, with exceptions for medical facilities, among other places.
Mask mandates were loosened Wednesday by Naval Forces Japan, headquartered at Yokosuka Naval Base south of Tokyo, and Yokota Air Base, the airlift hub in western Tokyo where USFJ and 5th Air Force are based.
Other changes came with the USFJ guidance. The health protection condition is now at Alpha, one step above a routine public health condition that signifies a "limited health alert."
Restriction of movement, the period of isolation short of strict quarantine required of anyone who tested positive for COVID-19 or had recently arrived in Japan, for travelers now applies only to new arrivals who did not take a take a molecular test — PCR, for example — for COVID-19, before traveling, according to USFJ.
New arrivals to Japan with a negative PCR test within 72 hours of their departure, regardless of vaccination status, are exempt from an arrival test and restricted movement, according to the order. Yokota's order specifies anyone over age 2.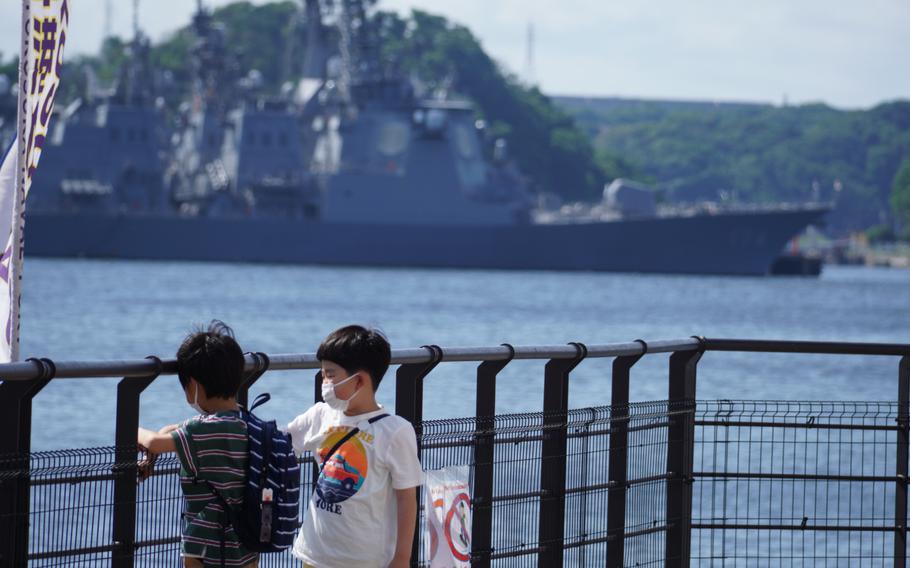 USFJ reported a seven-day average of 112.7 new cases of COVID-19 daily, with one hospitalization, for the week of May 17-23. More than 50,000 U.S. service members are stationed in Japan, most of them on Okinawa.
Japan continues to report tens of thousands of new cases daily. Between May 27 and Tuesday, Japan counted an average of 26,165 infections per day and 34 deaths, according to the Johns Hopkins Coronavirus Resource Center.
---
---
---
---