Tokyo has improved earthquake safety, report says, but thousands of lives still at risk
By
Seth Robson and Hana Kusumoto
Stars and Stripes
May 27, 2022
---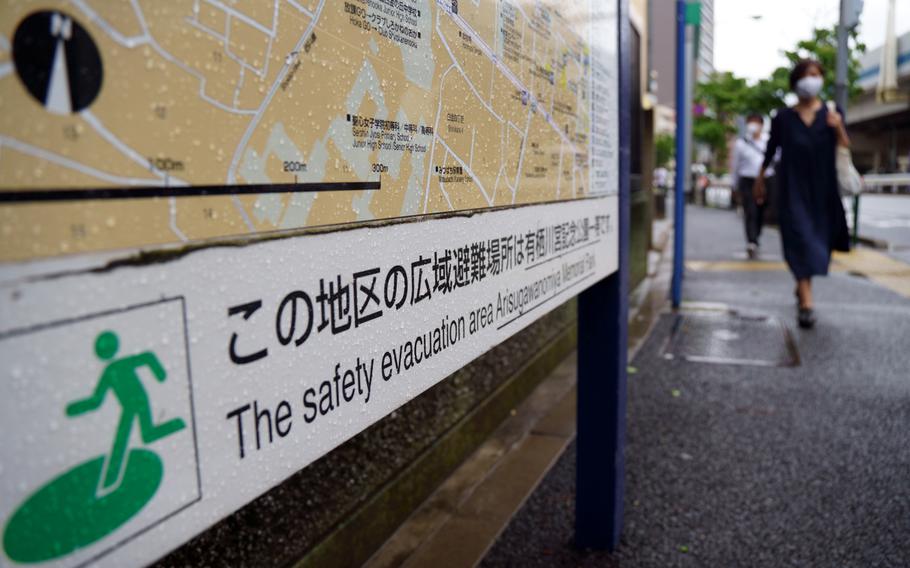 TOKYO — The next major earthquake to strike Japan's capital would likely kill more than 6,000 people, injure another 93,000 and leave 4.5 million without shelter, according to a government report released Wednesday.
A magnitude-7.3 earthquake with an epicenter in southcentral Tokyo would also damage more than 194,000 buildings, according to the first earthquake study by the Tokyo Metropolitan Government in a decade. The report estimates a 70% chance of such a quake in the next 30 years.
The Tokyo area is home to about 12,000 U.S. military personnel and family members, with most living at Yokota Air Base in the western part of the prefecture.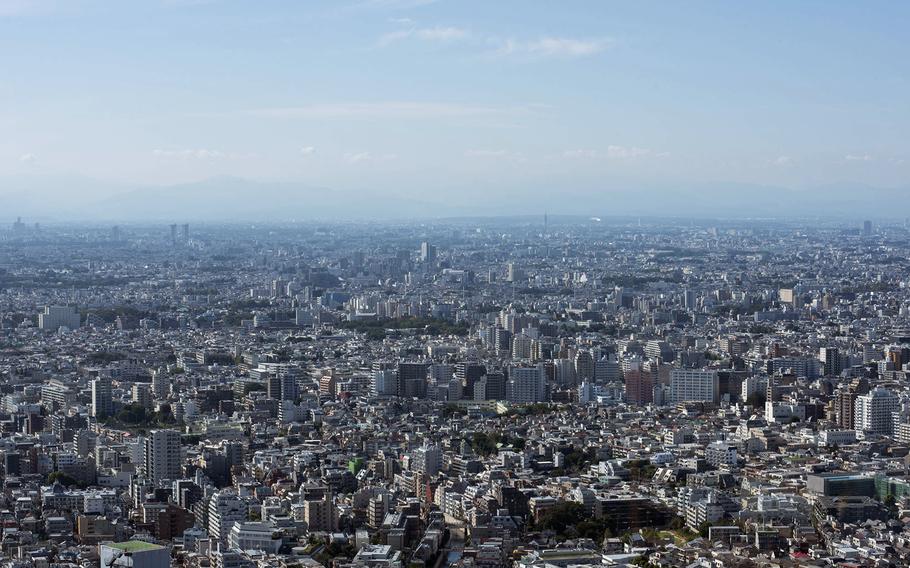 However, a panel of experts cited in the report predicted less damage from the next quake than a similar report estimated in 2012. That report projected more than 9,000 deaths, 147,000 injuries, 304,000 damaged structures and 5.2 million people unable to return home.
More earthquake-resistant homes and fewer wooden homes in dense communities factor into the new estimate, according to the latest report.
"Tokyo Metropolitan Government has been working to further strengthen resilience … since the Great East Japan Earthquake," the report states.
The magnitude-9 earthquake that struck Japan in March 2011 created a massive tsunami that inundated the northeastern coast, killing more than 19,000 and causing a meltdown at the Fukushima Daiichi nuclear power plant.
Since then, the percentage of earthquake-resistant homes in Tokyo has increased from 81.2% to 92%. More than nine in 10 buildings along the major roads designated for emergency use are now earthquake resistant, according to the report.
A major Tokyo quake would collapse 80,000 buildings, or 40,000 fewer than the 120,000 estimated in the 2012 report.
Fewer wooden homes in dense suburbs means fewer estimated deaths due to fires after a big earthquake, from 4,100 to 2,500, the report states.
The probability of a magnitude-7.4 earthquake along the Tachikawa fault, close to where many U.S. military personnel live and work, is very low, only a 0.5 to 2% chance over the next 30 years, according to the report.
In that event, the cities of Musashimurayama, Akishima, Fussa and Tachikawa would experience severe shaking, Tokyo Shimbun reported Wednesday. A major event along that fault would likely kill 1,500 people, injure 19,000, and damage 52,000 structures, according to the metropolitan government report. Another 590,000 people would be forced to evacuate.
That's down from 2,500 deaths, 31,000 injuries, 1 million evacuees and 86,000 damaged structures predicted in the 2012 study.
Structures built on Yokota after 1981 conform to a Japanese national standard and should remain standing, even in a very large earthquake, Roland Nishimura, then chief of architecture for the 374th Engineering Squadron, said in March 2012. Older buildings may sustain structural damage in such a quake, he said.
The base's residential towers, even the oldest ones, appear capable of withstanding a quake, Nishimura said.
Residents of Tokyo, including the U.S. military community, should be prepared, said Naoshi Hirata, director of the Earthquake Prediction Research Center at Tokyo University.
"An earthquake, which may occur somewhere in Tokyo is very strong when seen worldwide," he said by phone Friday.
Furniture, such as tall bookshelves and cupboards, should be secured against falling and injuring people. And the military should store food and water for base residents in case of an emergency, Hirata said.
"Tokyo Metropolitan Government is telling people to have stock for at least three days and if possible, for a week," he said.
---
---
---
---