Marine gets 4 ½ years in prison for sexual-assault attempt on Okinawa
By
Stars and Stripes
May 27, 2022
---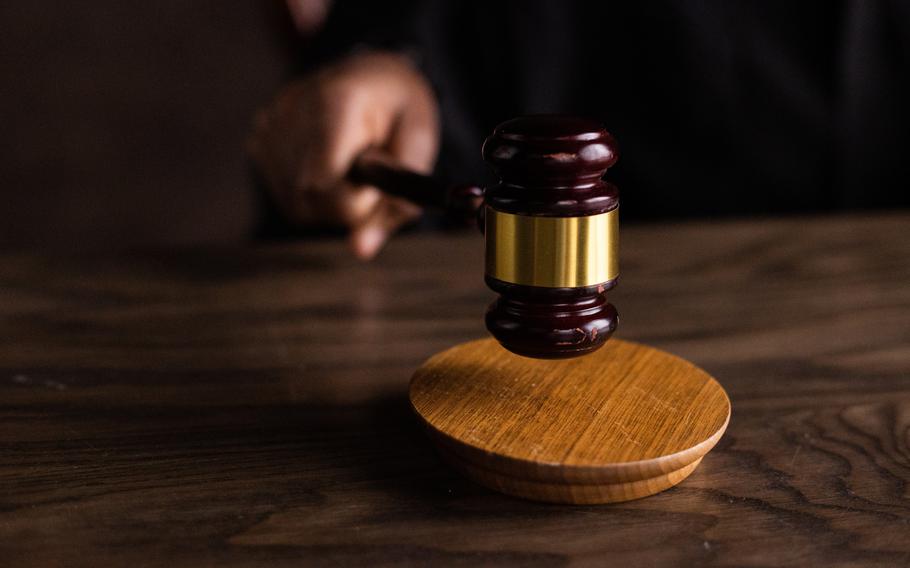 NAHA, Okinawa – A U.S. Marine who admitted to the sexual assault of a local woman was sentenced to 4 ½ years in a Japanese prison Thursday after a two-day trial.
Lance Cpl. Jordan Begaye, 22, assigned to Camp Foster, was convicted of attempted sexual assault resulting in injury after a trial Monday and Tuesday in Naha District Court.
A three-judge panel and eight lay judges, akin to jurors in the U.S. judicial system, determined the penalty. Chief Judge Testuro Sato sentenced Begaye on Thursday.
Begaye was indicted Dec. 23 for an incident just after midnight Oct. 30 in which prosecutors allege he pulled a woman from a car in a Naha parking lot with the intent of raping her.
The woman did not testify in person but her statement was read by prosecutors in court. She said Begaye choked her, wrestled with her, sat on top of her and covered her mouth to stifle her screams for help. He punched her face several times when she bit his hand.
Begaye's rape attempt failed because she resisted desperately, according to her statement. Since then, she said she has suffered post-traumatic stress disorder and has trouble caring for her child.
"I really thought I was going to die," she wrote. "I don't want anyone to experience this fear."
Begaye told the court he was drinking heavily that night and had only vague memories but admitted he had intended to rape the victim. He called the incident "the biggest regret" of his life and said he accepts any punishment the court metes out.
"I feel that what I've done is unforgivable and fills my heart with pain, knowing that I've done such a horrible thing to the victim who is someone's daughter, sister, wife and mother," Begaye said in court on Tuesday.
He called his own actions "horrific" and said he was in "a very bad emotional state at that time," stemming from the loss of his grandfather and his younger brother over the past two years. "I had a lot of regret for joining [the Marine Corps] because I wasn't there for them," he said.
During sentencing on Thursday, Sato said Begaye's actions were "highly dangerous" and that taking out his anger on someone was "selfish."
"Please remember that you have caused suffering to the victim and changed her life," Sato said. "After serving your time in prison, I hope you make an honest living."
The victim said in her statement she doesn't see all U.S. service members as bad people, despite a strong anti-American sentiment in some portions of Okinawa's population.
But, she wrote, Begaye must understand that his actions made all the service members look bad, including those who are "working hard and trying to protect the people they love, as well as those people who think these crimes should not be repeated."
---
---
---
---