Marines aim to stem tide of drowning deaths with ocean-safety expos in Okinawa, Hawaii
By
Stars and Stripes
May 19, 2022
---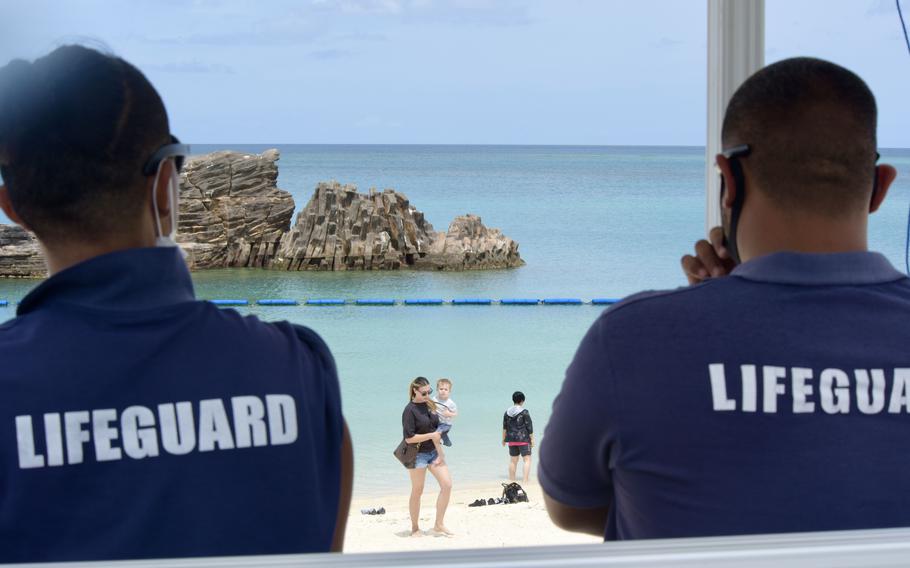 CAMP FOSTER, Okinawa — Drowning claims more U.S. service members' lives on Okinawa than any other cause of accidental death, and the Marine Corps aims to beat it.
Thirty-nine American troops have drowned along the Okinawa coast since 2000, according to Marine Corps records. Nine have perished since 2020, including five deaths in 2021.
In April, drowning claimed a naval officer and a young Marine on Hawaii in unrelated incidents. Countless other swimmers have been rescued from near drowning.
To stem the tide of drowning deaths at its island duty stations, Marine bases on Okinawa and Hawaii plan Ocean Safety Expos this month to educate people on the hazards of their islands' coastlines. The goal is to get the safety message to at-risk children and service members ages 18 to 26.
Okinawa can be particularly deadly for off-duty service members drawn to the water.
"There's been zero COVID deaths but nine drownings," Shawn Curtis, safety director for Marine Corps Installations Pacific, told Stars and Stripes by phone May 5. "And you've seen how much emphasis we've placed on protecting our population in the COVID environment, and sometimes we lose sight of what our greatest threat is here, which is the ocean."
"Drowning is the number one cause of accidental death on Okinawa," he said in an email Monday.
The six-hour expos at Marine Corps Base Hawaii and Torii Station on Okinawa will feature competitive events that reinforce knowledge of ocean safety risks.
The Okinawa event is scheduled 9 a.m. to 3 p.m. Saturday. Green Line buses will run to and from Camps Schwab and Hansen to Torii Beach at 8:30 a.m. and 10:30 a.m.
At Marine Corps Base Hawaii, the event runs from 10 a.m. to 1 p.m. May 27 at Pyramid Rock Beach. Surfers Makua Rothman, Kalani Vierra and Kainoa McGee are scheduled to attend.
"We're going to give out lots of swag items to participants and those who can answer safety questions," Curtis said.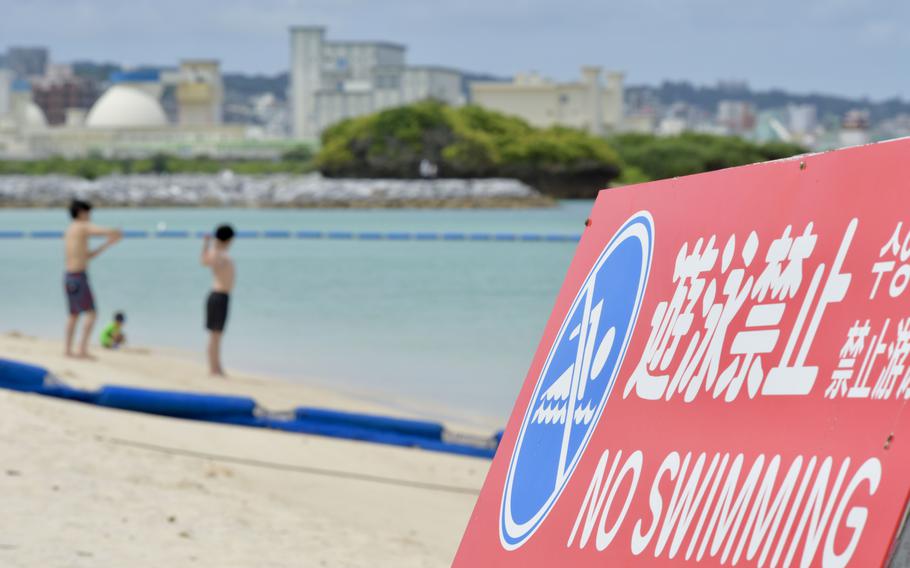 Already this year two service members drowned on back-to-back Sundays in the ocean off Marine Corps Base Hawaii. First was Navy Lt. j.g. Aaron Fowler, 29, who became unresponsive at a training event in Kaneohe Bay and was pronounced dead at a hospital on April 17.
Seven days later, Marine Pfc. Isaac Romero, 22, drowned while swimming in the ocean near the base, the service said April 27.
In October, four service members snorkeling north of Camp Schwab, Okinawa, were caught in a rip current. One escaped the current and the remaining three spent 3 ½ hours in the water until the Japan Coast Guard came to their rescue.
"If those service members weren't so fit, I'm not sure we would be having the same conversation we're having now," Curtis said May 5.
The summer months historically yield an increase in recreational mishaps for U.S. service members worldwide.
But on Okinawa, October is the deadliest month for drownings, according to Marine Corps statistics. Curtis attributes the fall to seasonal southern winds switching to northerly winds.
"Mother nature is an indiscriminate killer and those who feel the safety net of calm-looking conditions are making inaccurate assessments," Curtis said. "We're always looking for ways that we can prevent mishaps through education for folks to make informed decisions."
---
---
---
---