More trash cans will vanish from Tokyo train stations for safety reasons
By
Stars and Stripes
April 28, 2022
---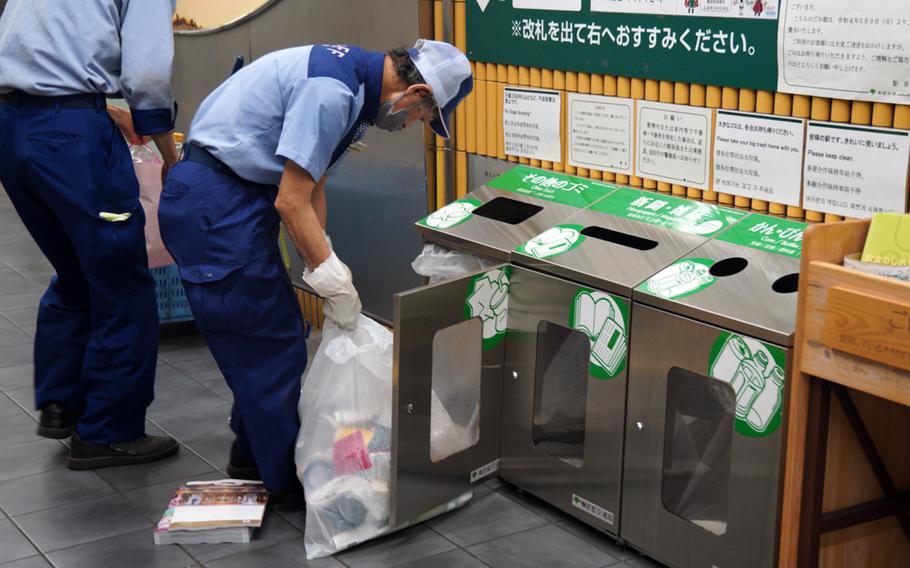 TOKYO – Another quantity of garbage cans is set to disappear from the city's subway stations.
The Tokyo Metropolitan Bureau of Transportation will remove all the garbage cans at its stations on May 9, according to a bureau news release last week.
The transportation bureau operates Toei subways and the Nippori-Toneri Liner, a short train line in northeastern Tokyo.
The garbage cans near ticket gates at each station will be removed as a safety measure, according to the release.
"We are sorry for the trouble we may cause the users, but we kindly ask for your understanding and cooperation with taking garbage with you," the release stated.
The bureau is not the only train operator removing trash cans from the stations for security reasons and to prevent people from depositing their household garbage in them.
Tokyo Metro, which operates subways in Tokyo, removed trash bins from 239 locations in January, the Asahi newspaper reported that month. Odakyu Railways took its receptacles away in March and Odakyu Railways removed trash bins last spring, according to Japanese media reports.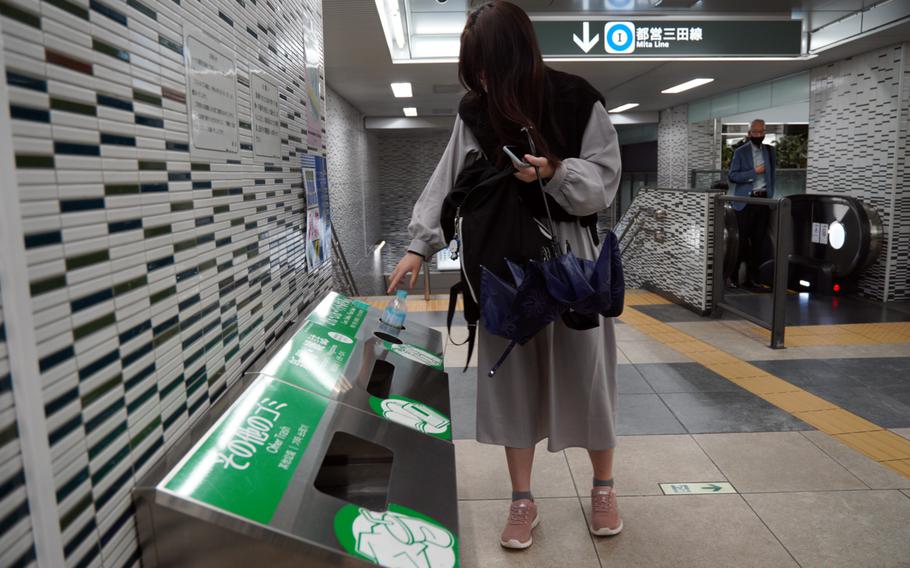 Many trash cans were removed from public areas, such as stations and parks, after the 1995 sarin gas attacks in Tokyo. The attack, staged by the Aum Shinrikyo cult, targeted the Tokyo subways and killed 14 people and injured more than 6,000 who were exposed to the toxic gas.
However, trash cans slowly reappeared at parks and stations from 2005, according to a 2019 report by Bloomberg News. An increasing number of foreign tourists who are accustomed to trash cans in public places contributed to their return, among other factors, according to the report.
To avoid the use of trash cans in terror attacks, some were made transparent, so the contents of the bin may be easily seen; and many garbage cans were placed near ticket gates, within sight of station staff.
Trash cans were also sealed off or locked and could not be used when major events or international meetings occurred in Tokyo, such as when former President Donald Trump visited Japan in 2017.
---
---
---
---