Navy awards $72 million to Boeing for prototype of extra-large unmanned submarine
By
Stars and Stripes
April 27, 2022
---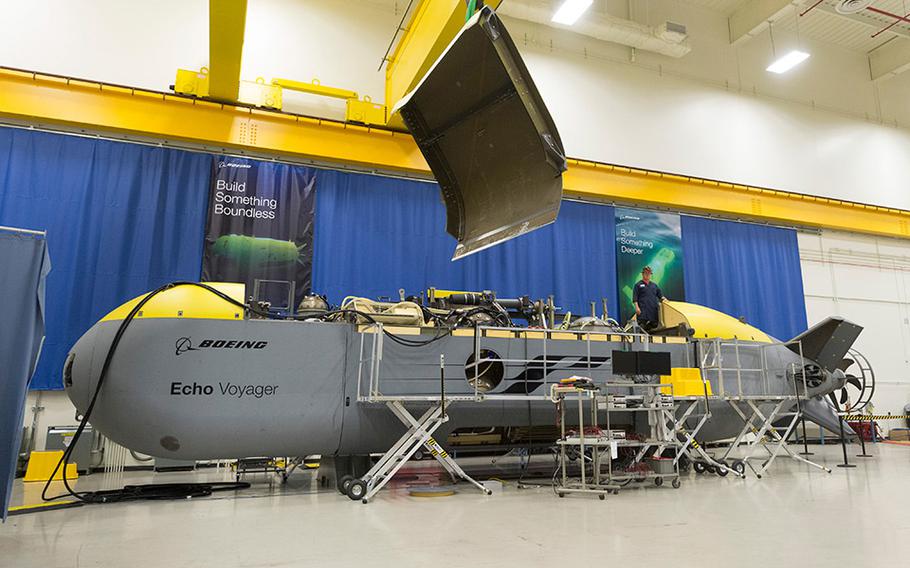 The Navy has awarded $72.5 million to Boeing to deliver a prototype of a very large, unmanned submarine for testing purposes, ahead of five of the same model already in production.
Boeing has been under contract to build the Orca Extra Large Unmanned Undersea Vehicles, or XLUUVs, since it won the contract over Lockheed Martin in February 2019.
The Orca could carry a variety of payloads, but it may first "covertly deploy" the Hammerhead mine, a weapon tethered to the seabed and armed with an anti-submarine torpedo, according to a March 31 report from the Congressional Research Service.
The March 25 contract modification allows for a "test asset system" for the Navy to evaluate the Orca platform before receiving the completed submarines, Naval Systems Command spokesperson Jamie Koehler told Stars and Stripes in a Friday email.
"The Navy and Boeing plan to use this Test Asset System for a test/fix/test platform while the five vehicles continue production, which will reduce schedule and cost risk," Koehler said. "This approach provides an important learning period for XLUUVs and will help ensure the success of the overall XLUUV acquisition strategy."
The Navy expects to begin testing the prototype in water this month, Koehler said.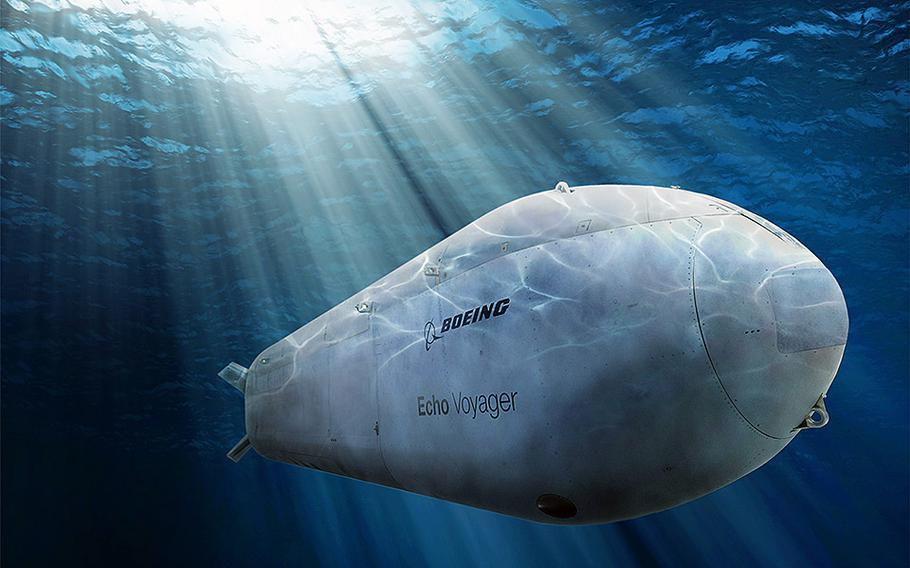 Since awarding the original $43 million contract to Boeing in February 2019, the Orca development contract has grown to $357 million, according to usaspending.gov. The newest modification brings the total to $432.5 million.
The Navy continues to "work closely" with Boeing to deliver the Orcas, Koehler said, but an expected delivery date was not specified. The contract's current end date is Dec. 29.
The Orca design is based on the Echo Voyager, another extra-large undersea vehicle developed by Boeing, according to the Congressional Research Service report.
The Echo Voyager is a 51-foot unmanned submarine with a top speed of 8 knots, a maximum depth of 11,000 feet and a range of 6,500 nautical miles. The vessel also has a 34-foot modular payload section.
The extra-large vehicles are just one of three types of unmanned vessels the Navy plans to develop or procure. The other two, large and medium unmanned surface vehicles could also be equipped with weapons, sensors or other payloads and conduct operations that would be too lengthy or dangerous for manned missions.
---
---
---
---