South Korean probe nets 26 people connected to alleged US military hiring scheme
By
Stars and Stripes
April 27, 2022
---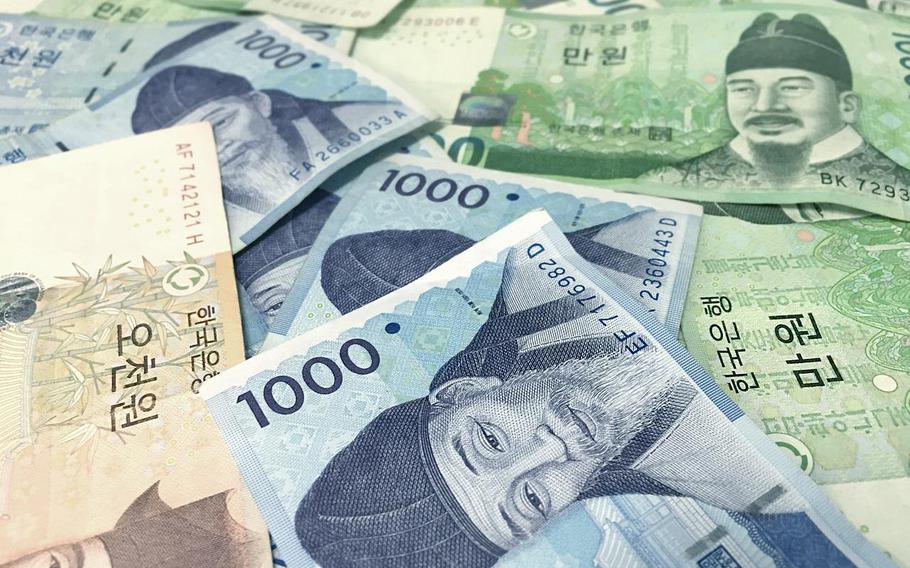 CAMP HUMPHREYS, South Korea — More than two dozen South Koreans, including several employed by the U.S. military, were indicted on charges of employment fraud following a two-year investigation, South Korean police said Monday.
Twenty-six people, including 10 current and former U.S. Forces Korea employees, pocketed roughly $138,700 in exchange for preferential treatment of Korean job candidates between April 2018 and December 2020, the Daegu Metropolitan Police statement said.
USFK is the military command in charge of roughly 28,500 troops on the Korean Peninsula.
Two defendants, including an official with the USFK Labor Service Corps, were arrested according to police. The labor official and others are suspected of receiving between $23,800 and $31,700 from five job seekers in exchange for favorable reviews during their interviews.
The defendants allegedly created fake certifications required for employment. Police confiscated around $126,800 from the defendants prior to their arrest.
The investigation was launched after the Army's Criminal Investigation Division obtained information about the bribes and relayed it to South Korean authorities. An Eighth Army spokesman declined to comment on whether the suspects were privy to sensitive military information.
"These arrests involved persons and activities that may be related to the Korean Service Corps and are currently the subject of a criminal investigation," Army Lt. Col. Neil Penttila said in a statement Tuesday. "We will withhold further comment until the completion of that investigation."
The Daegu Metropolitan Police and its International Crime Investigation Team vowed to work jointly with Army investigators to "actively respond to illegal acts being committed by USFK-affiliated South Koreans."
Corruption that undermines impartial hiring is a crime punishable not only when money or other considerations changes hands, but also when they're offered as a bribe, the Daegu Metropolitan Police statement said. "Thus, we ask people to report to police whenever they receive such a suggestion or witness anything of the kind."
Around 12,500 Koreans are employed by the U.S. military, according to the Korean Employees Union. They work on military bases in a variety of jobs, including as nurses, engineers, mechanics and accountants.
Stars and Stripes reporter Yoo Kyong Chang contributed to this report.
---
---
---
---