DOD gives Hawaii $96M to replace overcrowded grade school on Marine Corps base
By
Stars and Stripes
April 27, 2022
---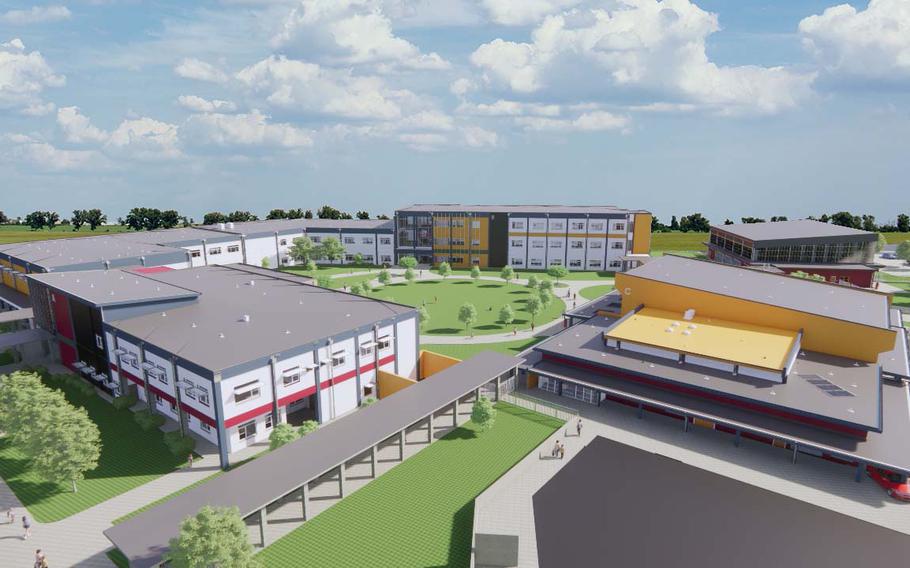 FORT SHAFTER, Hawaii — The Defense Department on Monday announced a $96 million award to Hawaii for construction of a new elementary school at Marine Corps Base Hawaii on Oahu.
The new school will replace the dilapidated Mokapu Elementary School, which had earned a "poor" rating for its condition on the DOD's most recent "Public Schools on Military Installations Priority List."
All Hawaii public schools, including those on military bases, are administered by the state Department of Education.
Mokapu Elementary is made up of 12 permanent buildings constructed about 70 years ago and 10 portable structures that have been added for classroom space as the student body has grown through the years, the Marine Corps said in a news release Tuesday.
The complex sits on about 14 acres, with 813 students enrolled this school year, which concludes at the end of May.
The DOD priority list states that the existing school should have an enrollment no larger than 627 students.
"This new facility will serve 975 military-connected students in grades kindergarten through sixth," the Marine Corps said.
The number of Marines and their dependents at the base is expected to grow over the next decade as the service shifts troops from Okinawa to Hawaii, Guam and Australia.
About 2,700 Marines are expected to be relocated to Hawaii by the end of this decade, according to Marine Corps projections.
The new school is estimated to cost $120 million, with the state of Hawaii kicking in the other $24 million, the Hawaii Department of Education said in a statement emailed Tuesday to Stars and Stripes.
Bidding for the project is expected to be open from late May to mid-July, the statement said. Construction could begin as early as October and take about four years, the statement said.
The new complex will be built on the site of the existing school, with students shifting to new classrooms as the construction is completed in phases, the statement said.
The new complex will include a two-story administration/library building, a two- and three-story classroom building with 55 classrooms, cafeteria and a covered playground, the statement said.
"We are excited that this project is moving ahead to provide students and staff at Mokapu Elementary with an array of brand new facilities that support high-quality learning environments and academic excellence," Keith Hayashi, interim superintendent for the Hawaii Department of Education, said in the Marine Corps statement.
"The Department of Defense continues to be a valuable partner in the improvement of our public schools located on military bases and we thank them tremendously for their support," he said.
---
---
---
---