Hawaii-based Marine dies swimming in sea off Oahu installation
By
Stars and Stripes
April 26, 2022
---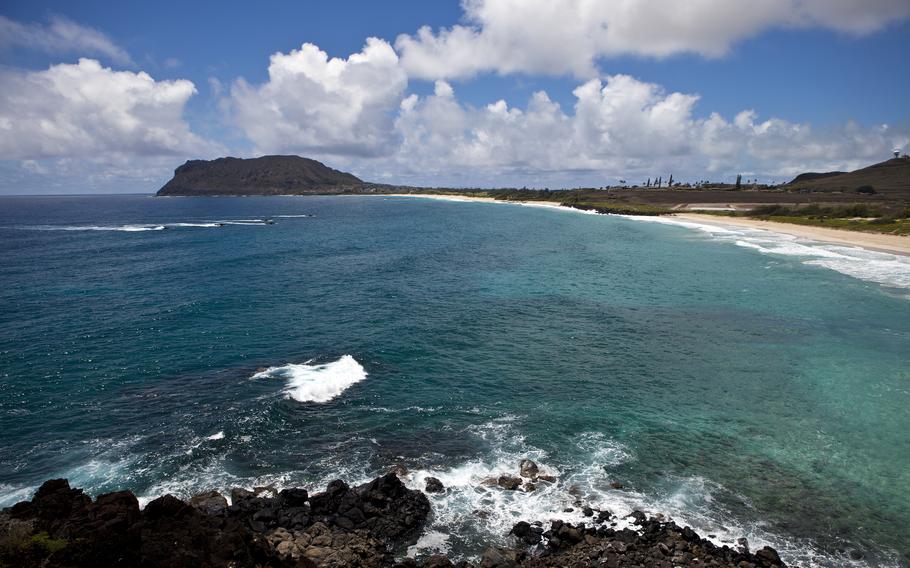 A private first class stationed at Marine Corps Base Hawaii died Sunday while swimming in the ocean near the installation on Oahu, the service said in a news release Monday.
The Marine, who was not identified in the release, was pronounced dead at a local hospital, the Marine Corps said.
First responders from the base and the Honolulu Fire Department responded to an emergency call and began searching in waters off North Beach on the base.
They located the Marine and attempted resuscitation.
"The next of kin of the deceased have been notified and a Casualty Assistance Calls Officer has been assigned to provide resources and assistance," the Marine Corps said.
The Marine Corps will not disclose his name until 48 hours after that notification.
The Naval Criminal Investigative Service and local police are looking into the Marine's death, according to the release.
Marine Corps Base Hawaii lies on the windward side of Oahu, about 12 miles northeast of Honolulu. The roughly 3,000-acre base takes up most of the Mokapu Peninsula.
---
---
---
---