Japanese pilots rose in near-record numbers to meet challenges by Chinese aircraft
By
Matthew M. Burke and Mari Higa
Stars and Stripes
April 20, 2022
---
CAMP FOSTER, Okinawa — Japanese fighter pilots responded to challenges by Chinese military aircraft during fiscal year 2021 at a pace second only to a record set five years earlier, according to data from Japan's Ministry of Defense.
Japan scrambled fighters into its air defense identification zone 1,004 times, including 722 sorties to intercept approaching Chinese drones, fighters, bombers and surveillance planes, according to data released Friday.
Another 266 sorties responded to Russian aircraft and 16 to miscellaneous aircraft, the data said. The identification zone is the buffer used to identify aircraft before they reach a country's territorial airspace.
In the third quarter, from Oct. 1 to Dec. 31, Japanese pilots flew more intercepts than in any quarter since before 2014. The fiscal year in Japan runs from April 1 to March 31.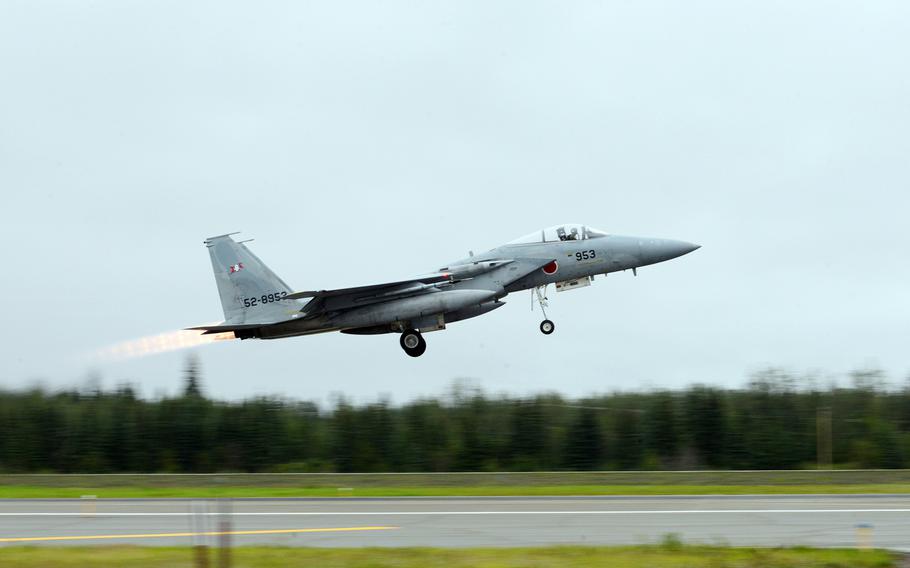 During fiscal 2016, a peak year for airborne challenges, the Japan Air Self-Defense Force launched 1,168 sorties in response to approaching aircraft, including 851 times for Chinese aircraft alone, the ministry said. A sortie is a single mission by a single plane.
"We take this matter seriously and will continue paying close attention," a spokesman for Japan's Joint Staff told Stars and Stripes by phone Monday. "We are determined to protect our territorial land and airspace no matter what."
Japanese government spokespeople customarily speak to the media on condition of anonymity.
Chinese aircraft are actively gathering information on Japanese defenses, Defense Minister Nobuo Kishi said at a press conference on Friday.
"Chinese aircraft are diversified and sophisticated," he said. "China seems to be rapidly promoting the development of drones."
The Air Self-Defense Force flew 725 sorties in fiscal 2020, the ministry said.
Japan released its data as China conducted air and naval training near Taiwan on Friday in response to "wrong signals" sent by the United States, according to Bloomberg.
A delegation of six U.S. lawmakers, including Sen. Lindsey Graham, R-S.C., arrived in Taiwan on Thursday to meet with President Tsai Ing-wen and declare their support, The Associated Press reported the next day.
Chinese Foreign Ministry spokesman Zhao Lijian said China was prepared "to take strong measures" to safeguard its territorial integrity, AP reported Saturday.
The U.S. supports Taiwan, a self-governing democracy. Since 1979, the U.S. has adhered to a "One China" policy that acknowledges Beijing's view that it has sovereignty over Taiwan but considers the island's status as unsettled.
China regards the island as a renegade province that must eventually be brought back in line, by force if necessary.
---
---
---
---