Time of knead: When AAFES' oven broke on Okinawa, Yokota rose to the occasion
By
Stars and Stripes
April 19, 2022
---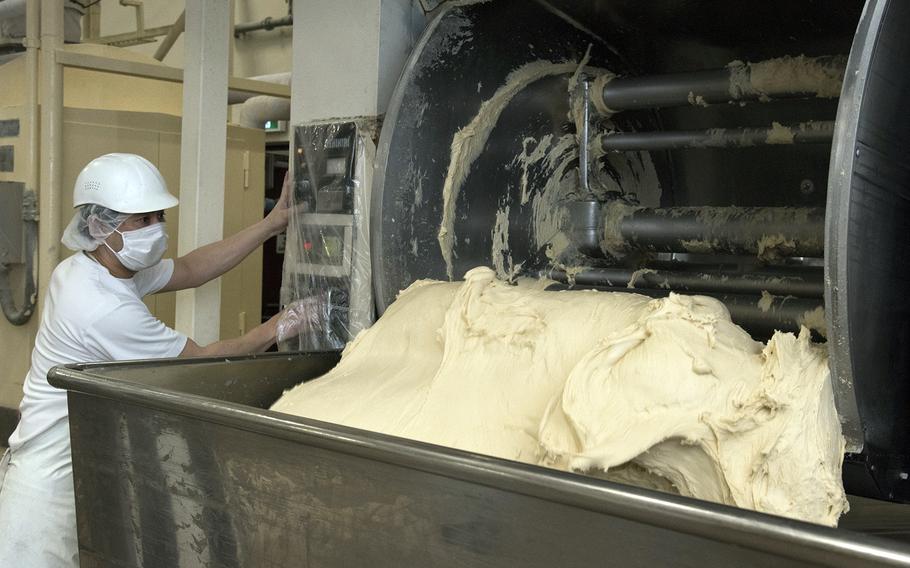 YOKOTA AIR BASE, Japan — When a bakery oven on Okinawa that supplies U.S. military bases, commissaries and schools on the island broke down in February, this airlift hub in western Tokyo flew to the rescue.
The Okinawa Bakery Plant at Camp Kinser supplies 32 military facilities and restaurants there, including four commissaries, 12 military dining facilities and 13 Defense Department schools, Chris Ward, spokesman for Army and Air Force Exchange Service said in an email Friday.
"Exchange bakeries bring a taste of home to those serving overseas," Ward said.
The saga began Feb. 23, a Wednesday, when the Yokota Bakery Plant received a call from Okinawa, said Air Force Col. Michael Kovalchek, commander of AAFES Pacific region, in an email April 12. By that Friday morning the U.S. military on Okinawa would be out of baked goods, Kovalchek wrote from his headquarters at Camp Foster, Okinawa.
The bakers there had no estimate for when their oven would come back online. Could Yokota help? Operation Okidough was born.
By 2 a.m. Feb. 24, not quite a day after the call, the Yokota bakery had produced 19 pallets stacked with baked goods to ship south. Within two days it produced another 28 pallets for a total 47, along with 987 boxes and 13,817 packs of bread, buns and muffins, a week's worth of baked goods shipped in three flights to Okinawa.
The Yokota bakers did that while also meeting their production schedule for their regular customers, Kovalchek said.
Meanwhile, the 374th Airlift Wing and the base exchange got busy planning to move the growing supply of bread, cakes, pies, cookies and other baked goods, Air Force Master Sgt. Jamie Bazar, section chief of the 374th Logistics Readiness Squadron, told Stars and Stripes by email April 12. He said no commercial air service could move that much material on short notice.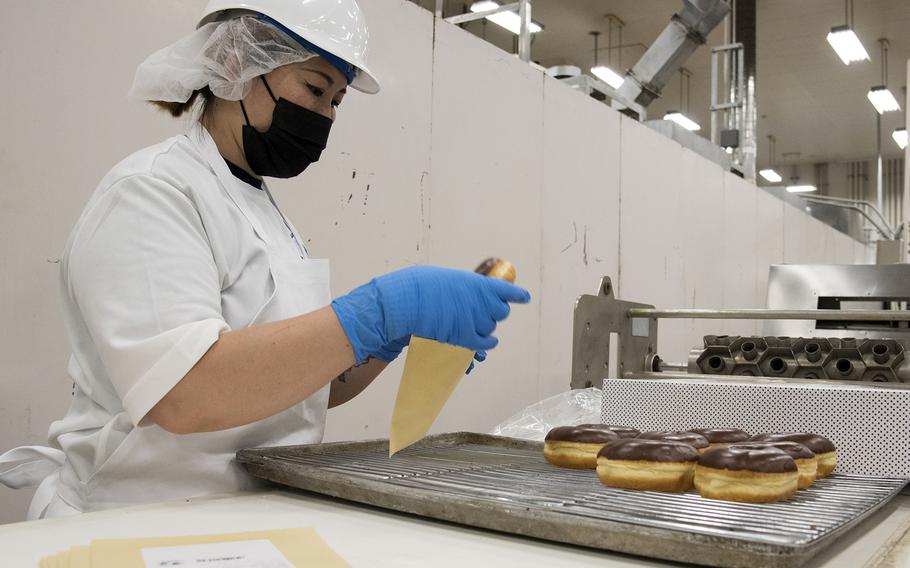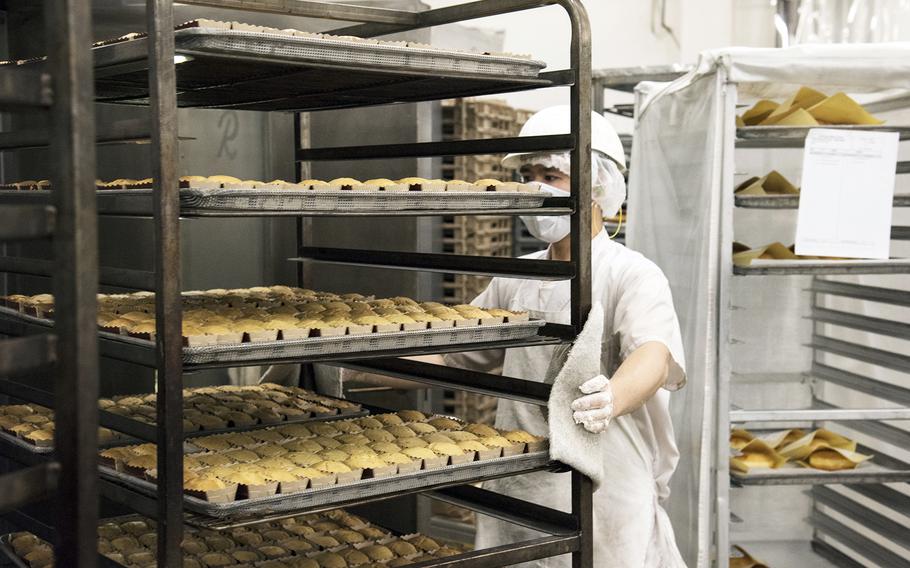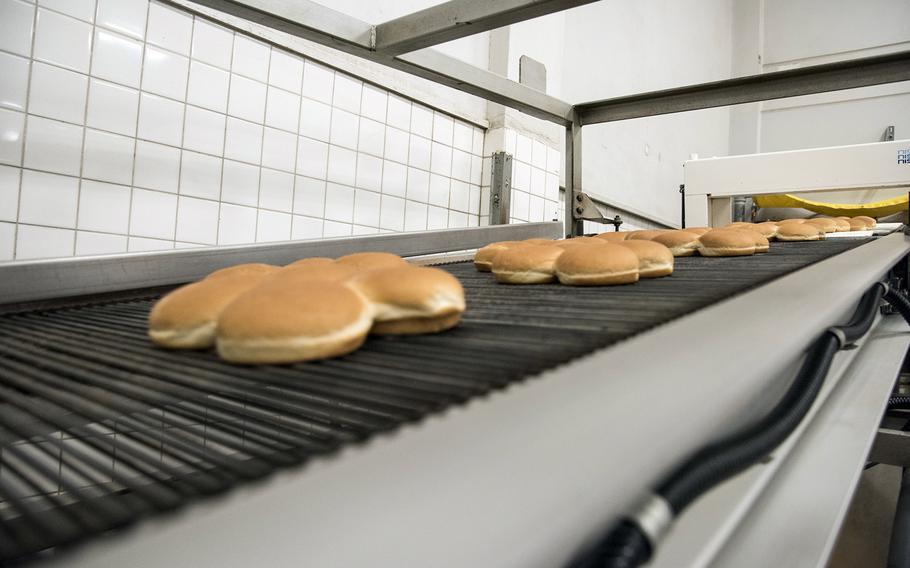 Planning involved the traffic management and ground transportation teams from the logistics readiness squadron, the 730th Air Mobility Squadron and the 374th Operations Group, Bazar said. C-130J Super Hercules aircraft were provided by Col. Patrick Launey, the 374th Mission Support Group commander, and Col. Kevin Martin, 374th Operations Group commander.
"This effort validated Yokota's professionalism by providing a swift action plan and working as a cohesive team," Bazar said.
The 730th delivered the first 15 pallets to Okinawa at 7:40 p.m. Feb. 24, according to Kovalcheck. Two more flights left Yokota on Sunday and Monday, Feb. 27 and 28, with the remainder of the emergency bakery bail out.
The oven was back in service March 10, according to Ward.
Yokota celebrated the people who made Operation Okidough a success with a ceremony on March 24, Bazar said.
"It was important to recognize the personnel involved due to the expeditious, smooth team coordination and movement to support the Okinawa community while maintaining Yokota's mission," Bazar said.
---
---
---
---