Japan amends law to allow military aircraft to evacuate foreigners from trouble spots
By
Stars and Stripes
April 15, 2022
---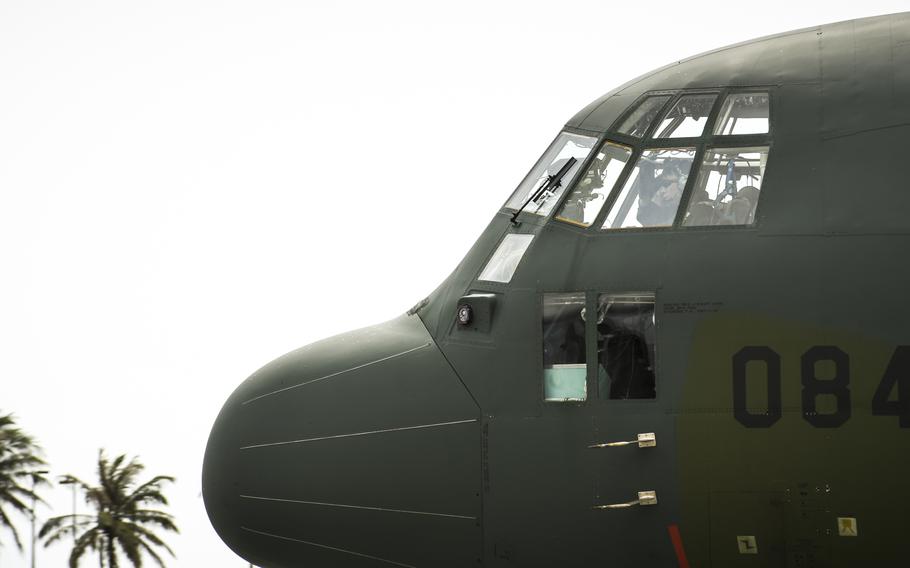 TOKYO – Japan's Self-Defense Forces may now evacuate foreigners from overseas trouble spots, even when no Japanese citizens are among the evacuees, according to a bill passed Wednesday by the national legislature.
The Japanese Diet amended the Self-Defense Forces Law following criticism of efforts to evacuate Japanese citizens and embassy personnel from Kabul, Afghanistan, before the city fell to the Taliban on Aug. 15. Self-Defense Force aircraft left behind many of the working staff from the Japanese embassy and carried away only one Japanese citizen and 14 Afghans, TV Asahi reported Wednesday.
Japanese law previously stated that Self-Defense Force aircraft could carry only Japanese citizens from a disaster or disturbance abroad, though foreigners could tag along, the Asahi newspaper reported Wednesday.
With the revision, foreign nationals, such as the spouses and children of Japanese citizens, and local employees at Japanese embassies and government-related institutions, may be evacuated by themselves on Japanese government aircraft, the newspaper reported.
Critics also alleged that the Japanese evacuation effort in Kabul came too late, public broadcaster NHK reported Wednesday. The amended law permits relief measures to get underway "to prevent danger" rather than when an evacuation "can be conducted safely," the report said.
---
---
---
---