No. 1 in her Tokyo high school class, former DODEA student is bound for the Ivy League
By
Stars and Stripes
April 5, 2022
---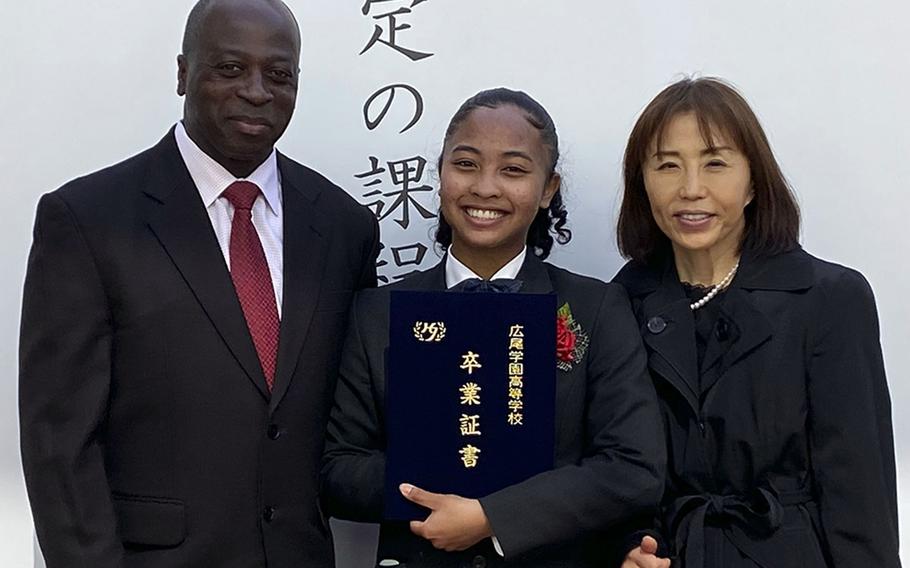 TOKYO — The daughter of a former Air Force officer is on her way to Brown University to pursue a degree in medicine, but she didn't take the easy path to get there.
Naomi Jack, 18, graduated No. 1 in a class of 277 at Hiroo Gakuen Junior and Senior High School, a Japanese school in central Tokyo. She also received the school's Chairman's Award, given to one "elite and model student," during her March 5 graduation ceremony.
"She was an amazing student," teacher Micah Wetzel told Stars and Stripes by phone Monday. "She always knew what she wanted to achieve and worked hard to achieve her goals. She was also willing to help other students."
Naomi attended Hiroo Gakuen after spending her elementary years in Department of Defense Education Activity schools at Yokota Air Base in western Tokyo, where her father was a DOD employee until retiring in 2016.
"I felt extremely overjoyed after receiving my acceptance to Brown," she told Stars and Stripes by email March 23. "It felt as though my long-held passions and recognition of my hard work all intersected at that moment."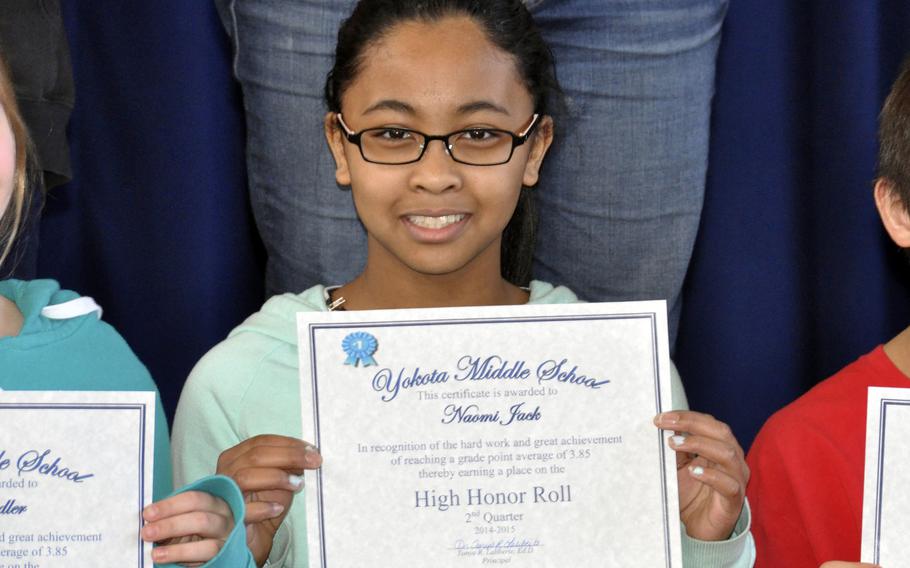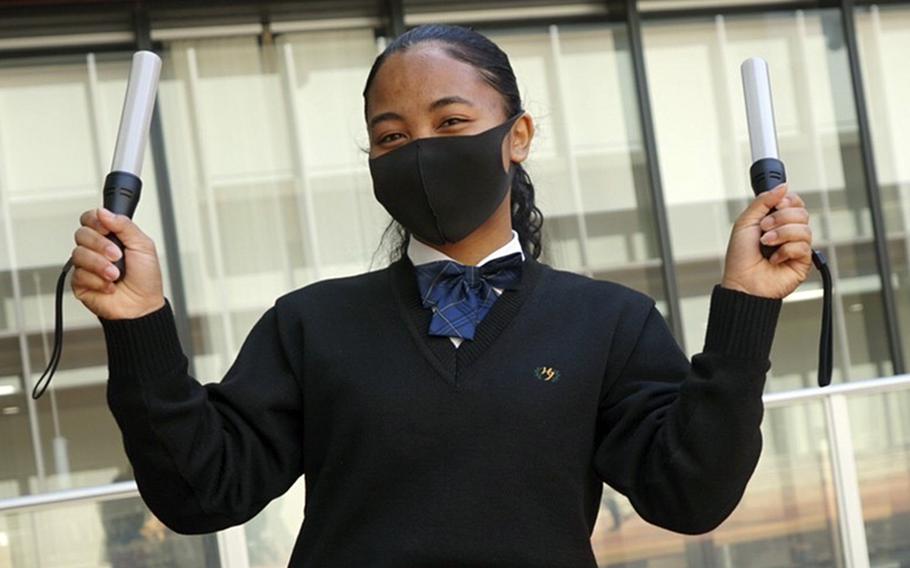 Naomi was born in Utah to Keiko Jack, originally of Chiba, Japan, and Lloyd Jack, an Air Force officer and native of Brooklyn, N.Y. The family was stationed at Hill Air Force Base at the time. When they moved to Yokota in 2004, Naomi went to pre-school at a Japanese-run day care.
Afterward, Naomi attended Yokota West Elementary and Yokota Middle School through grade seven, Lloyd Jack told Stars and Stripes by email March 23.
He retired from the Air Force in 2010 as a lieutenant colonel and went to work as the civilian chief of plans and resources for the 374th Communications Squadron. He said the family decided to send their daughter back to the Japanese school system when he left his civilian job in 2016. By then, Naomi had spent seven years in DODEA schools.
"We're very proud and excited about the opportunities that lie ahead for her at Brown University and the chance to pursue medicine, which is her passion," Lloyd Jack said.
Naomi went first to Keimei Gakuen, a Christian school near Yokota for three years, then transferred to Hiroo Gakuen, a college preparatory school, where she took classes in English and Japanese
"Being educated in the Japanese schooling system was at first difficult due to classroom culture rather than the language," Naomi said. "The system is very results oriented. My school would post the rankings of the student's exam scores for each subject after the midterm and final exams."
Posting her scores for her peers to see was discouraging, at first, she said. "I was embarrassed that my peers would judge me based solely on my academic ability."
Naomi said she also quickly realized the limits of her Japanese speaking ability. But she turned those obstacles to her advantage.
"It was empowering and, honestly, surreal," she said. "Throughout my time in a Japanese junior and senior high school, there were many moments where I doubted my abilities to not only excel academically, but also socially with my classmates due to my lack of confidence in my Japanese language skills."
Those doubts kept her from joining school clubs or trying for leadership positions, Naomi said. Eventually, her Japanese improved, and during her junior year she interned at Meiji University International Institute and worked on a research project to find treatment options for Marfan syndrome, a debilitating genetic disorder of the connective tissues.
"I realized that my cultural background and experiences as an American student was an advantage as it opened me up to realizing connections and making observations that weren't as apparent to my Japanese peers," she said.
In December, Naomi was accepted into the class of 2026 in Liberal Medical Education, the undergraduate program that segues into medical school at Brown, the Ivy League school in Providence, R.I.
She said the acceptance letter proved the value of self-confidence and her unique path.
"I remember looking back on my journey transferring to a Japanese school from a [DODEA] school and how that environment change has shaped who I have become and led to what I have achieved," she said.
Stars and Stripes reporter Mari Higa contributed to this report.
---
---
---
---