US, South Korea accelerate renewal of military contingency plans
---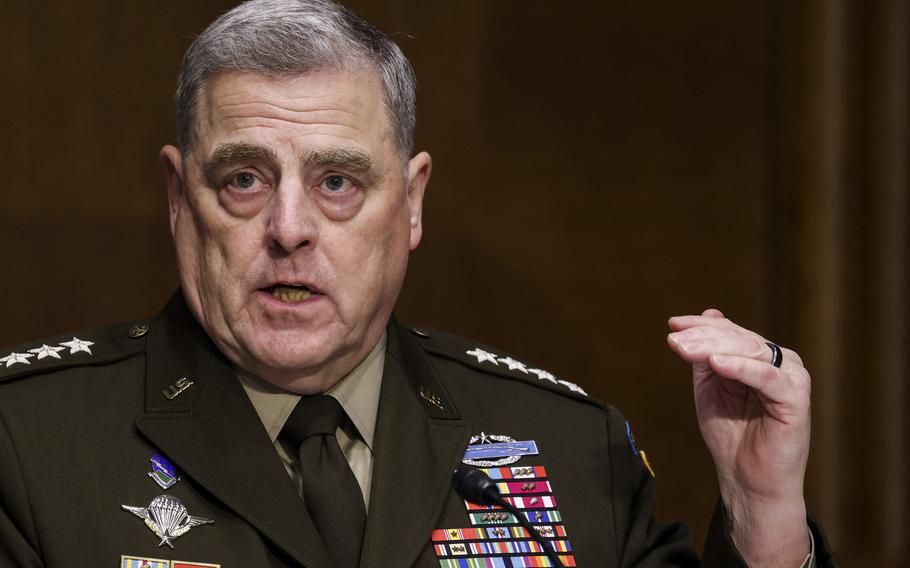 SEOUL, South Korea (Tribune News Service) — The U.S. and South Korea have taken the next step in renewing their military contingency plans in the event of a conflict with North Korea.
Top U.S. General Mark Milley and his South Korean counterpart Won In Choul signed a "strategic planning directive" at the headquarters of the U.S. Indo-Pacific Command in Hawaii, according to South Korea's Joint Chiefs of Staff on Thursday.
Both countries had already decided to update the contingency plans in December in response to progress in the development of North Korea's nuclear weapons and missile programs.
At that time, both countries already drew up corresponding initial guidelines.
The signing of the directive will accelerate the process of bringing the operational plans of both allies up to date, said a Defense Ministry spokesperson in Seoul. No details were given.
According to reports by the South Korean news agency Yonhap, it is expected that various "war scenarios," including the possible use of conventional and nuclear weapons by North Korea, will be included in the contingency plans under the new directive.
The existing operational plans are based on strategic directives from 2010. They do not take into account the development of new weapons systems by North Korea.
The security consultations in Hawaii took place only one week after North Korea tested a banned intercontinental ballistic missile.
U.N. resolutions prohibit Pyongyang from testing any type of missile capable of carrying a nuclear warhead. The country is subject to tough international sanctions because of its nuclear weapons program.
___
©2022 dpa GmbH.
Distributed by Tribune Content Agency, LLC.
---
---
---
---