Vietnam vet, avid golfer remembered at US air base memorial service in Japan
By
Stars and Stripes
March 28, 2022
---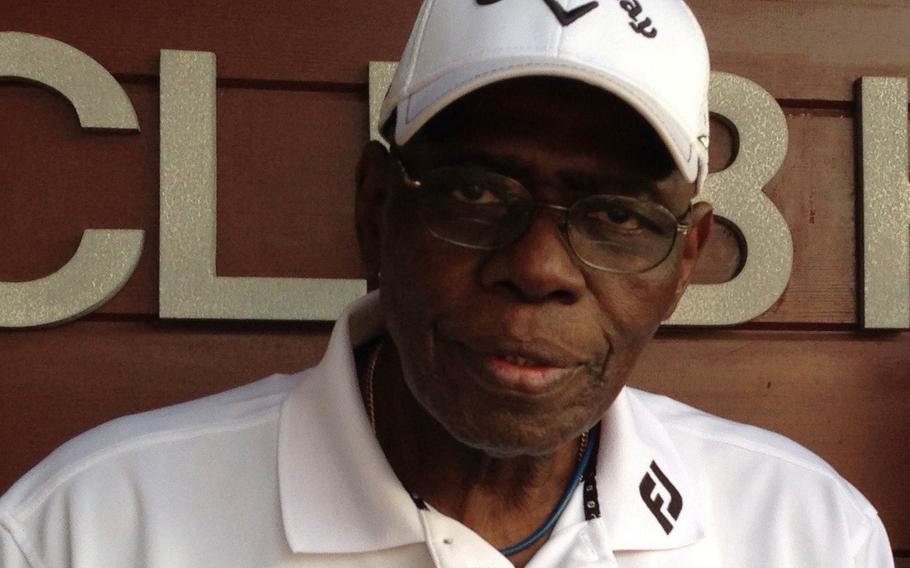 YOKOTA AIR BASE, Japan – For nearly five decades, Mac McDaniel was a fixture at this base, an airlift hub and home of U.S. Forces Japan in western Tokyo.
McDaniel was familiar with Yokota from his service in the Vietnam War. He came back to the base not long after the war to run the Yokota Golf Center, a nine-hole golf course and driving range, a place to enjoy a low-key round of golf or smack a bucket of balls downrange.
Golfers, airmen, workmates, friends and family bid farewell to Eugene Alto "Mac" McDaniel Jr. during a memorial service Saturday at the Friendship Chapel on the base.
McDaniel died March 9 aged 87.
Born in St. Petersburg, Fla., he moved to New Jersey as a child and graduated from Thomas Jefferson High School there in 1954.
Later that year McDaniel enlisted in the Air Force and worked as a communication and relay equipment technician during a 23-year career.
He retired in 1977 as a technical sergeant but continued to serve for another 45 years at Yokota as a civilian government worker.
The last job McDaniel worked was at the Yokota Library, but he spent much of his career managing the golf course and driving range.
"Mac truly enjoyed the sport of golf and was known as a friendly mentor to many who wanted to learn the game," read an obituary printed for his memorial.
"Mac's entire life embodied service to his country and service to others."
Daughter Regina Hoard, 30, standing with her husband, Air Force Master Sgt. Britt Hoard, 33, and children Nayah, 7, Kai, 2, and Luna, 9 months, told those gathered for the memorial that her father showed her unconditional love and patience and thought the world of his grandkids and would do anything for them.
"I'm grateful we were able to PCS back to Yokota to spend the last two years with you," she told her late father. PCS means a permanent change of station, or a move to a new military base.
The family spent five years at Spangdahlem Air Base, Germany, and Aviano Air Base, Italy, before coming back to Yokota in 2020, said Britt Hoard, also a communications airman.
In a letter read during the service, McDaniel's longtime friend, Bruce Goodson, a former Navy sailor, shared condolences for the "loss of a friend, patriot and honorable man."
The Yokota experienced by McDaniel during the Vietnam War was very different than the modern facility, Goodson wrote.
It lacked a passenger terminal, hospital and dental clinic but became an important stop for troops entering and leaving Vietnam, he wrote.
Yokota's NCO Club at that time became the best rated for all military bases in Asia with a 10-cent breakfast, dollar steak night and the best live entertainment including groups like the Temptations, Drifters, Supremes, Four Tops and Nancy Wilson, Goodson wrote.
McDaniel and many others became "part of military history in Japan," he wrote.
"We all fell in love with Japan and the wonderful treatment received [from] the Japanese people," he wrote.
One of McDaniel's former employees, Ted Watson, expressed condolences in an email to Britt Hoard the same day: "Because of Mac I am where I am now. He hired me when his boss didn't want him to. We were always friendly arguing, but we were always there for each other."
McDaniel is also survived by his spouse, Natsuko McDaniel, another daughter, Mei McDaniel, sisters Barbara A. Crawford and Andrea E. McDaniel-Wright, brother John A. McDaniel and a host of nieces, nephews and other relatives.
---
---
---
---