Tokyo utility asks US military to save power after earthquake damages generating plants
By
Stars and Stripes
March 24, 2022
---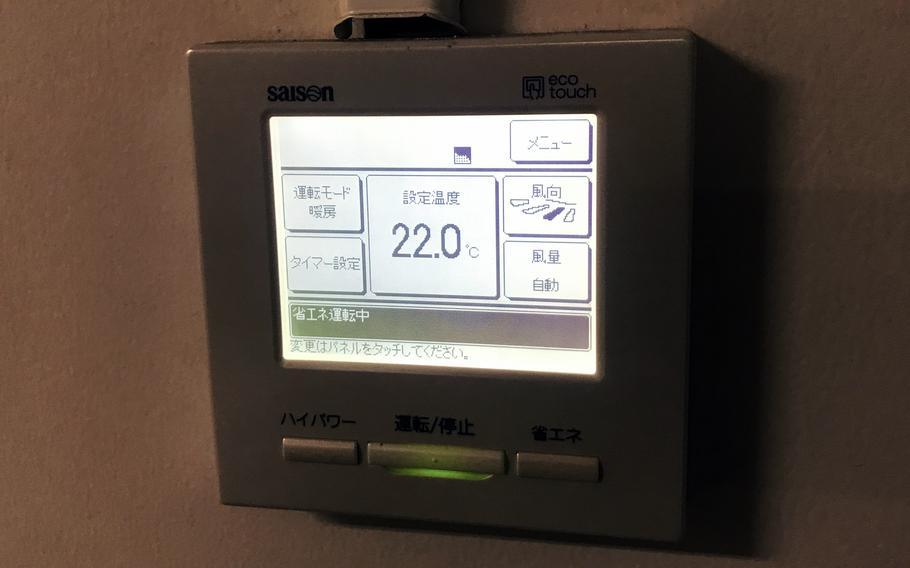 TOKYO – U.S. military bases in and around the Japanese capital are asking service members to save power amid a recent cold snap and earthquake that damaged power plants.
In Tokyo, lights were dimmed and heating was reduced this week following a call from the government to save power amid supply problems.
A magnitude 7.4 earthquake on March 16 damaged thermal power plants in northeastern Japan in the same region where a massive earthquake and tsunami killed nearly 16,000 people and damaged the Fukushima Daiichi nuclear power station in March 2011.
Temperatures dropped to near freezing Tuesday while snow fell on U.S. bases. Meanwhile, the Tokyo Electric Power Co., or TEPCO, warned of blackouts because of the spike in demand, Kyodo News reported that day.
"Due to the recent cold temperatures, decreased solar output and the 16 March 2022 Fukushima earthquake, TEPCO electrical supplier has asked Yokota to try and reduce their electrical usage for a few days," the 374th Civil Engineer Squadron said Wednesday in a message to facility managers at the home of U.S. Forces Japan in western Tokyo.
There are no immediate plans to turn off heating to reduce energy, the message said.
"We are requesting you to turn off anything electrical you can spare such as, lights, computer monitors, TVs, etc.," the message said. "If you need to keep things on for your mission, keep them on."
At Camp Zama, home of U.S. Army Japan in nearby Kanagawa prefecture, officials posted a similar message Wednesday on the garrison's official Facebook page.
"Japanese officials are asking for everyone to turn off unnecessary lights, lower their thermostats and help lower power consumption today to avoid a possible electricity shortage. Let's lend a hand!" the message said.
A week earlier, Zama posted an article on the Army's official website that said officials hope to drastically cut the garrison's annual power bill of nearly $20.4 million.
"Whether it be the garrison, the tenant units or anybody else on the installation, it's not free," Eduardo Zepeda Jr., chief of Camp Zama's Directorate of Public Works electrical and air conditioning branch, said in the report. "Someone has to pay for it."
The garrison aims to reduce energy and water consumption 2.5% annually, Zepeda said.
"Unfortunately, with [the coronavirus] and everyone pretty much staying indoors, instead of going downward, it has increased," he said.
The garrison's policy is that during the colder months the temperature in people's homes should generally not go above 70 degrees Fahrenheit. In warmer months, cooling should not go below 76 degrees, the article said.
Use an extra blanket when sleeping to stay warm in the winter or fans to keep cool in the summer, Zepeda said.
Meanwhile, the Air Force is installing new thermostats at Yokota to limit the range of temperatures in base homes, 374th Airlift Wing spokesman 1st Lt. Danny Rangel said in an email March 11.
"The new thermostats have occupancy sensors installed, so they will go into a 'setback' mode when you are not home for over 18 hours," he said.
Air Force Staff Sgt. Marc Billings, 33, of Syracuse, N.Y., said he'd follow official guidance about saving power. New thermostats installed in his tower apartment last summer have not affected his comfort, he said Thursday.
"It's really made no difference to me and my wife," Billings said.
The thermostats, which cost $18.7 million to install, will save an estimated $1.8 million in energy costs annually, Rangel said.
"However, there are no up-front costs to the government as the contractor will be paid back through the savings produced over the next 21 years," he said.
---
---
---
---