ANALYSIS
Ukraine crisis aside, China remains the 'primary challenge' for the US, experts say
By
Stars and Stripes
March 23, 2022
---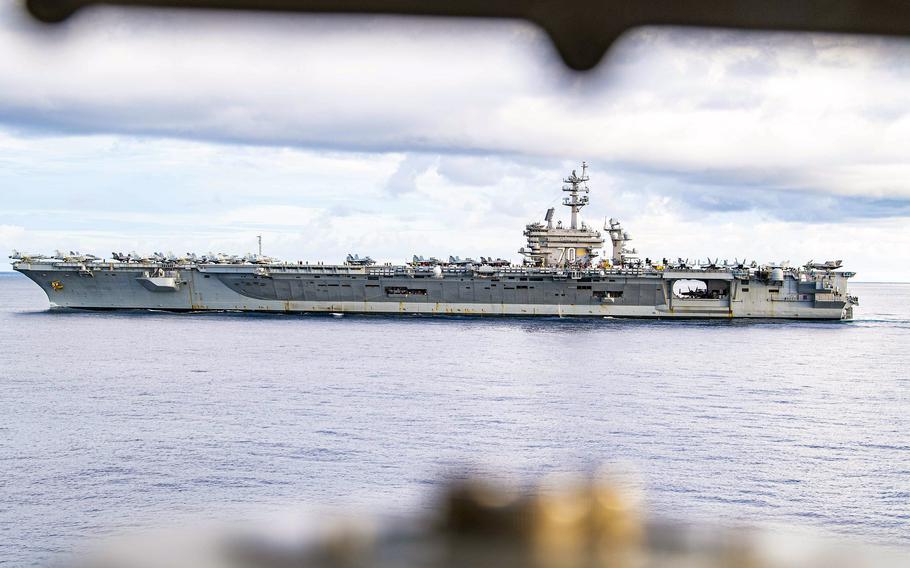 The Russian invasion of Ukraine is the immediate concern for global leaders, but the United States will continue to focus on China and the Indo-Pacific as its most important competitive arena, international relations experts told Stars and Stripes on Wednesday.
The conflict in Eastern Europe poses a significant and more immediate threat, but it won't deter the U.S. or its allies from focusing on China, said Brad Glosserman, deputy director and visiting professor at the Center for Rule-Making Strategies at Tama University in Tokyo.
"Events in Ukraine have demonstrated in many ways the centrality of China to strategic considerations around the globe," he wrote in a March 17 op-ed for Asia Times. "China will continue to be the center of U.S. and Western concern."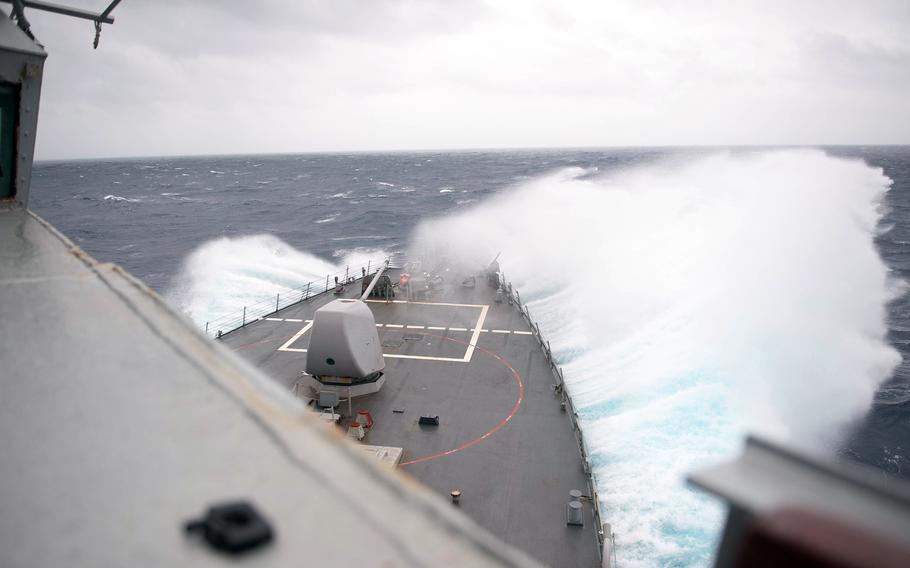 The Defense Department routinely refers to China as its "pacing threat" and the Indo-Pacific as its "priority theater." So far this year, before and after Russia's first moves against Ukraine, the Biden administration has continued to reaffirm its commitment to shifting more attention to the region.
However, the conflict in Eastern Europe may complicate the matter, Glosserman wrote. He compared today's situation to one that faced President George W. Bush, who also endorsed a focus on Asia, only to turn toward a war on terror that began with the 9/11 attacks.
Glosserman's sentiments were echoed by James Brown, an international affairs expert at Temple University's Japan campus. Russia's invasion of Ukraine could tie up U.S. strategists' time and U.S. military infrastructure, but it won't inherently impact America's interests in the Indo-Pacific, he told Stars and Stripes by email Wednesday.
"The United States has long seen China as the primary challenge in the Indo-Pacific, and Russia as the primary challenge in Europe," Brown said. "Russia's invasion of Ukraine has complicated matters, but it does not fundamentally alter this situation."
Russia's ambitions in Ukraine have also drawn comparisons to China's stated goal of bringing Taiwan back into its fold, but Glosserman cautioned against too direct a comparison. Beijing is also learning from the situation in Ukraine, he wrote in his op-ed.
"Nevertheless, the lesson the U.S. is drawing from the Ukraine crisis is that perceptions of weakness invite attack," Glosserman said.
Taiwan and Ukraine are democracies threatened by larger authoritarian states, but the United States' response to a crisis in Taiwan would differ starkly from its response to Ukraine, according to Brown.
"The major difference is that the U.S. has a much stronger commitment to upholding Taiwan's security than it does to Ukraine," Brown said. "I fully expect that, if China were to attack Taiwan, the U.S. would respond, including with the use of military force."
The U.S. and its allies have learned the value of unified sanctions against Moscow, which may take Russia generations to recover from, Glosserman wrote.
But China is a "harder target" due to the size of its economy and the global economic power the country wields, Brown said.
"Added to this, China itself will learn from the current Ukraine-Russia conflict. As a result, Beijing will be seeking to insulate itself from potential Western sanctions, including by further developing its own financial infrastructure that is independent of systems such as SWIFT," the worldwide banking transfer network, Brown said. "This means that Western sanctions may not be so effective next time."
---
---
---
---