Cost-of-living allowance surveys are underway for service members in Japan
By
Stars and Stripes
March 23, 2022
---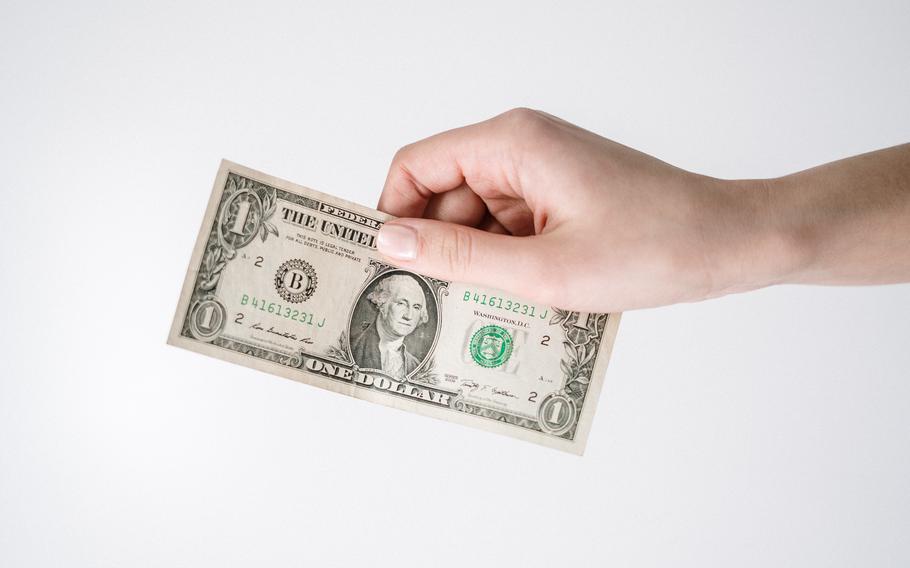 MARINE CORPS AIR STATION IWAKUNI, Japan — Cost-of-living surveys are available for all U.S. military bases in Japan, the results of which will determine future monetary allowances for service members stationed in the country.
The Living Pattern Survey happens every three years. It asks service members how and where they buy goods and services and helps set the rates for their overseas cost-of-living allowances. Active-duty troops serving outside the U.S. receive a monthly, tax-free allowance to help offset the high costs of expensive areas.
The Japan surveys opened Monday and are available until April 29. Each base has its own online survey, and links can be found on their official Facebook page.
The surveys had a rough start on Monday at MCAS Iwakuni and Sasebo Naval Base, which posted incorrect links.
"The Living Pattern Survey and Retail Price Schedule are the only opportunities for the military community to actively participate in the Overseas Cost of Living Allowance process," Pentagon spokesman Maj. Charlie Dietz told Stars and Stripes by email on Tuesday.
Nearly 22,700 out of approximately 54,000 uniformed members in Japan responded to the last survey in 2018. Okinawa personnel accounted for nearly 35% of responses at 7,868. Yokohama, near Yokosuka Naval Base south of Tokyo, had the least at 73 responses, according to Dietz.
"Data obtained from these surveys are used to compute COLA; therefore, participation is highly recommended to ensure the Department obtains an accurate representation of the economic conditions at each installation," he said.
Service members may have noticed a 15% to 22% drop in their allowance in 2022 compared to 2021 rates.
"The decreases in COLA across Japan are due to the U.S. dollar strengthening against the Japanese yen over the past year," Dietz said. "When the U.S. dollar gets stronger, fewer dollars are needed to purchase the same amount of yen, which often results in COLA decreases."
Currency updates to the allowance between the three-year surveys ensure service members maintain buying power regardless of whether the U.S. dollar strengthens or weakens against the yen, he said.
Some residents at MCAS Iwakuni are shopping in local communities more often thanks to grocery shortages at base commissaries. Supply chain issues around the world are causing lags in delivery of dairy items, in particular, but other items, too.
"With the amount of transportation issues they are having with getting groceries here, it's forcing us to shop off base rather being able to shop at facilities on base, which is cheaper, but they are not providing the materials to the service members at this time," Marine Chief Warrant Officer 4 Michael Steele told Stars and Stripes on Tuesday.
The DOD compares the overseas data to the average stateside baseline to compute a cost-of-living allowance index for military bases overseas and adjusts the index for fluctuations in foreign currency rates as appropriate to maintain members' purchasing power, Dietz said.
---
---
---
---