Air Force on Okinawa gives Japanese workers a voice in improving office inefficiencies
By
Stars and Stripes
March 22, 2022
---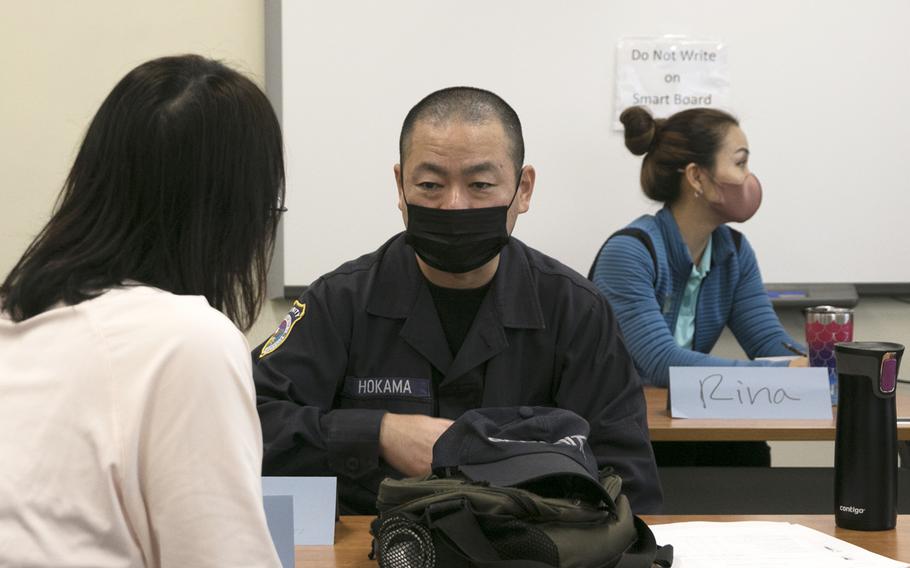 KADENA AIR BASE, Okinawa – A new course is giving Japanese base workers a voice in reporting inefficiencies and improving how their offices function at the home of the 18th Wing.
The wing translated tenets of the Air Force's "continuous process improvement" training into Japanese and began offering it in January 2021. It aims to increase efficiency by utilizing "different methodologies to solve problems for the Air Force while reducing unnecessary processes," the service's Material Command said in an October 2019 statement describing the training's importance.
The Kadena course's goal is to bridge the cultural divide and give Japanese employees — called master labor contractors, or MLCs — an official channel for seeking improvements. So far, about 200 of Kadena's 3,500 MLCs have taken the course.
"We have some cultural differences, and every year leaders change and you have to learn different leadership styles and personalities," Naoya Yonamine, a management analyst from the 718th Force Support Squadron who helped start the course, said in a recent email.
Security officer Hiroyuki Miyagi, who serves as an operations section chief for 18th Security Forces Squadron, has been through the course twice, hoping to find ways to save time and money.
"Sometimes the boss don't want ideas from [subordinates]; me, too, sometimes," a smiling Miyagi, 52, said during a break from the class on March 15.
Miyagi said he has worked at Kadena for 25 years and never really had a say in how inefficiencies were addressed in his office. He credits the course with raising morale and building a stronger community.
"This course helps everyone form a voice," he said, adding that Japanese people can be shy about speaking up about problems or possible solutions.
The Air Force teaches airmen process improvement through its 40-hour online Green Belt training course, 18th Wing process manager Master Sgt. Maurice Monroe said during an interview in December.
The training has never been offered to host-nation employees at foreign bases, even though they often outlast the rotating deployments of American service members.
"We work side by side in most offices across the wing," Monroe said. "We are one force working toward the same goal, and it's important for us to work together as a team. Utilizing these tools and techniques makes it easier to fix improvement areas together more effectively."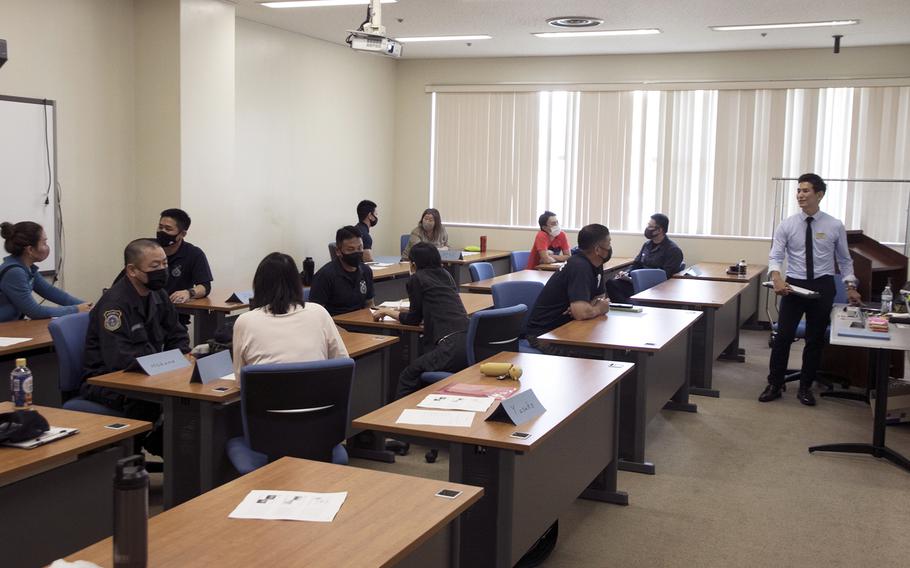 At the end of 2020, Monroe, Yonamine and Hayato Kaneshima, an employee relations specialist for Kadena's civilian personnel office, had the idea to offer the training to MLCs. Yonamine and Kaneshima synthesized and translated the Air Force materials.
The goal is for all MLCs to take the voluntary course, so every base worker is on the same page when it comes to spotting and reporting inefficiencies, Monroe said.
A group of administrative MLCs has since used the training to delegate authority and reduce the number of people required to approve documents before they can be sent on, thus streamlining that process, he said.
"We do not want to work harder but smarter, and it will give us a good opportunity to speak up or provide ideas," Yonamine said.
---
---
---
---