US, Philippines prepare to kick off 'largest ever' Balikatan drills ahead of Duterte's exit
By
Stars and Stripes
March 17, 2022
---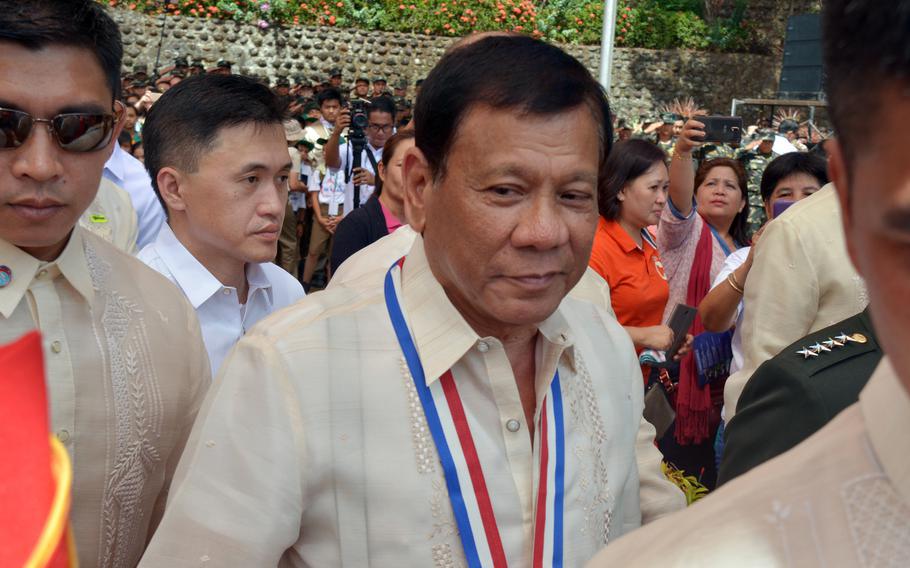 The United States and the Philippines will soon undertake what they're billing as the countries' largest-ever military exercise against the backdrop of China's expanding power and Russia's invasion of Ukraine.
After two lean pandemic years, the annual Balikatan drills are slated to kick off March 28 and run full tilt through April 8, a month shy of a consequential Philippine presidential election.
This year's Balikatan involves 5,100 U.S. and 3,800 Philippine troops, 3rd Marine Division spokesman Maj. Kurt Stahl said by phone Tuesday. The exercise was canceled in 2020 and limited to 225 U.S. and 736 Philippine service members last year to protect locals from the coronavirus.
The drills this year will be the "largest ever" in terms of the personnel and distances involved, Stahl said. Forces will be spread throughout the Philippines.
Live-fire training by U.S. Army and Marine Corps High Mobility Artillery Rocket Systems, or HIMARS, and a U.S. Air Force Special Operations AC-130J Ghostrider gunship is scheduled early in the exercise at Crow Valley Range near Clark Air Base.
U.S. and Philippine marines will make amphibious landings and train for coastal defense on the north end of Luzon island, Stahl said.
The 3rd Marine Littoral Regiment, constituted March 3 on Hawaii for specialized work in expeditionary warfare, will send a headquarters element and train with a Philippine coastal defense regiment, he said.
Meanwhile, U.S. soldiers will practice counterterrorism and urban warfare with local forces at Crow Valley and Fort Magsaysay, Stahl said.
The U.S. Navy amphibious assault ship USS Ashland and expeditionary mobile base USS Miguel Keith will join in maritime security operations and the beach landings, he said.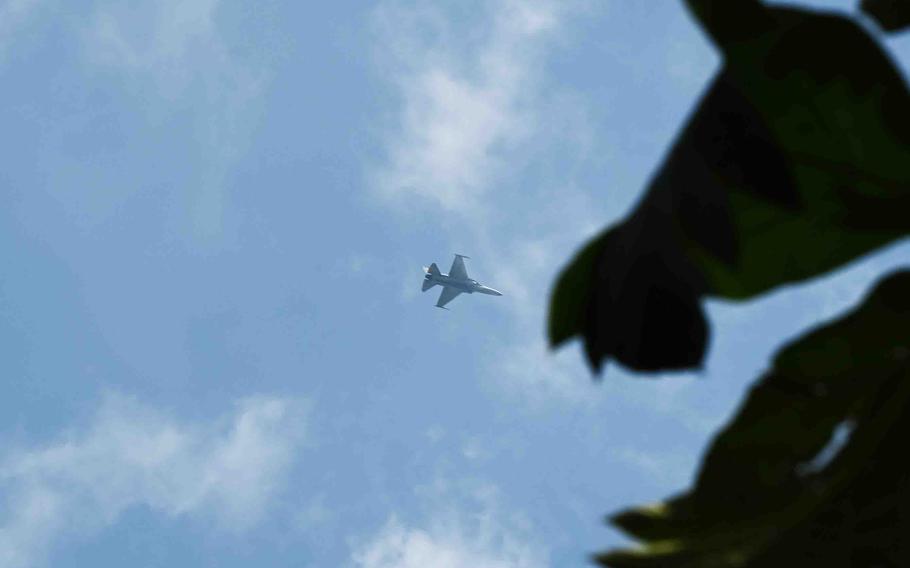 F-16 Fighting Falcons from the 13th Fighter Squadron at Misawa Air Base, Japan, arrived Saturday at Basa Air Base, Philippines, ahead of the exercise, according to a Monday report in the Inquirer. The Philippine newspaper cited military spokesman Col. Maynard Mariano, and Stahl confirmed that U.S. F-16s are at Basa.
U.S. Army special operations troops from the Army, Navy and Air Force will also participate in Balikatan. Stahl said engineers are already at work on humanitarian construction projects at four schools on Luzon.
Balikatan comes as the world's attention is focused on Russia's invasion of Ukraine, Marine Lt. Col. Dan Eagan, the U.S. joint force operations officer for Balikatan, said by phone Tuesday.
"It doesn't change our strategic situation here in the West Pacific where we have regional competitors, Russia being one of them," he said.
The drills will conclude as Filipino voters look for a successor to incumbent President Rodrigo Duterte. Ferdinand Marcos Jr., 64, the son of the dictator of the same name who ruled the nation from 1965 to 1986, leads in opinion polls for the May 9 election, according to reports by Kyodo News, the BBC and other news outlets.
Duterte is stepping down after a six-year term that he began by hurling insults at then-President Barack Obama and offering warm words to Russia and China.
However, last summer, Duterte withdrew a threat to cancel a defense agreement that allows U.S. military forces to train in his country.
U.S.-Philippine security engagement has strengthened recently, Derek Grossman, a senior defense analyst at the Rand Corp., said by phone Wednesday.
Russia's invasion of Ukraine provides impetus to get the relationship right, Grossman said.
"The counterpoint to Russia in the Indo-Pacific is China," he said.
In March 2021, then-U.S. Indo-Pacific Command commander Adm. Philip Davison warned that China might attack Taiwan "in the next six years," based on its rapid military expansion.
"The Philippines might play a role, and from the U.S. perspective, hopefully will play a role, in allowing the U.S. to project power from Philippines bases," Grossman said.
---
---
---
---