Streamlined, upgraded checkout systems are popping up at DOD commissaries worldwide
By
Stars and Stripes
March 17, 2022
---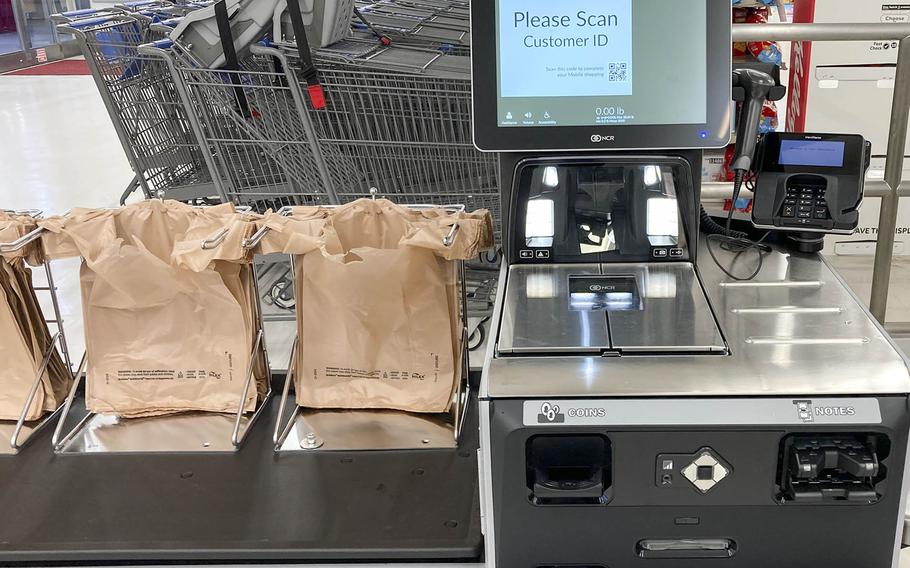 New checkout lines at U.S. military commissaries will provide grocery shoppers a faster, more user-friendly experience, a spokesman for the Defense Commissary Agency recently told Stars and Stripes.
DeCA is replacing its aging Commissary Advanced Resale Transaction system, or CART, at 46 commissaries worldwide with the next-generation, cloud-enabled, retail point-of-sale Emerald system, or NCR Emerald, according to an email Wednesday from DeCA spokesman Keith Desbois.
The agency has already installed the system at 190 of its 236 commissaries, he said.
Customers may expect quicker scanning speeds and payment processes at regular checkout lines, according to Desbois. The self-checkouts will be more user friendly with reduced transaction times.
The changeover should be complete by August, Desbois said. The commissary at Yokota Air Base in western Tokyo, for example, put the new system into service on Wednesday, commissary officer Gene Davis told Stars and Stripes.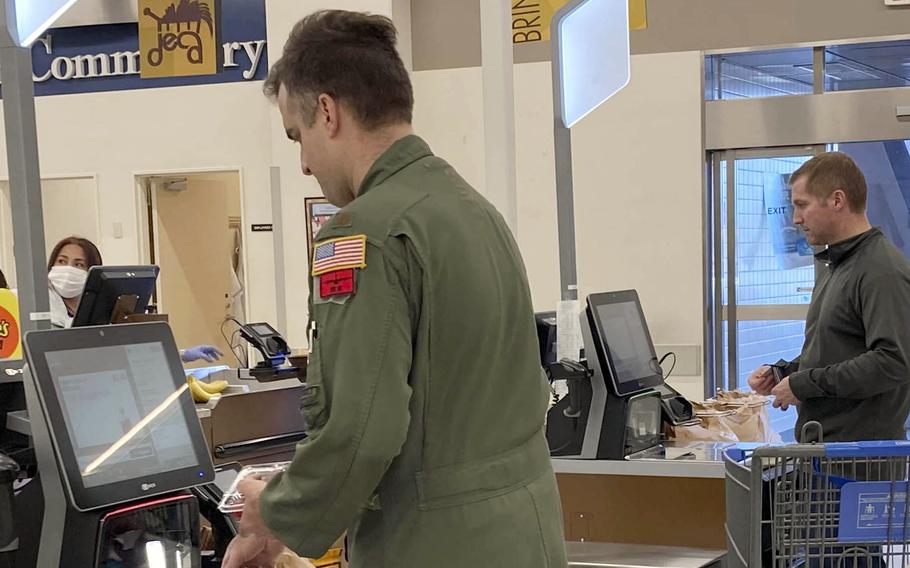 "The larger screens and new equipment will be noticeable right from the start, and like all things that change there will be some learning involved for customers and employees," he said.
Yokota commissary shopper Jamie Stowers, 42, of Lumberton, Texas, said the new system improves the self-checkout experience.
"I think it is easier to see the screen," Stowers said at the store on Wednesday. "I feel like it is much more modern."
The new software will streamline the payment process for the Supplemental Nutrition Assistance Program and Women, Infants and Children and is designed for further improvements to come, DeCA CEO Bill Moore said in an email Wednesday.
The updated system will allow online payment that was not previously available for the Click2Go program, according to Davis. Click2Go permits shoppers to order online and pick up their bagged groceries at the commissary. The service came online at some DeCA commissaries during the pandemic.
"DeCA continues to maximize the convenience and effectiveness of the commissary benefit to our patrons through the Emerald deployment that has enabled us to deliver a modernized customer experience for our well-deserving DOD Patrons," DeCA chief information officer Theon Danet said in an email Wednesday.
DeCA last upgraded its point-of-sale systems between 2005 and 2007 and installed self-checkout lanes in 2008, according to Desbois and Davis.
At the 190 stores already outfitted with the NCR Emerald system, feedback has been generally positive, Danet said.
"Customers and employees alike have been pleasantly surprised by the ease of use of the new system at both the in-lane registers and self-check outs," he said.
---
---
---
---