Japan sends plane full of defense equipment to Ukraine
The Japan News-Yomiuri
March 9, 2022
---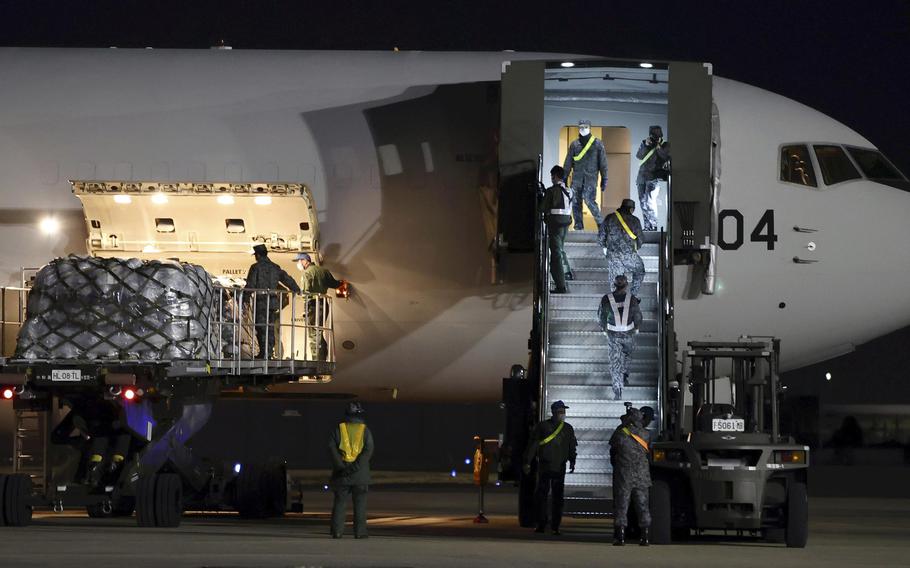 TOKYO — Japan dispatched an Air Self-Defense Force KC-767 transport aircraft to Poland on Tuesday night, to provide bulletproof vests and other SDF equipment to Ukraine.
To support the embattled country, which has been fighting invading Russian forces, the provision of defense equipment was officially approved at National Security Council ministerial meetings earlier in the day.
The equipment included bulletproof vests, helmets and cold-weather clothing.
The operational guidelines for the Three Principles on Transfer of Defense Equipment and Technology were revised to allow the provision of bulletproof vests.
---
---
---
---