Contractor identifies victims of helicopter crash near Hawaii missile range
By
Stars and Stripes
February 24, 2022
---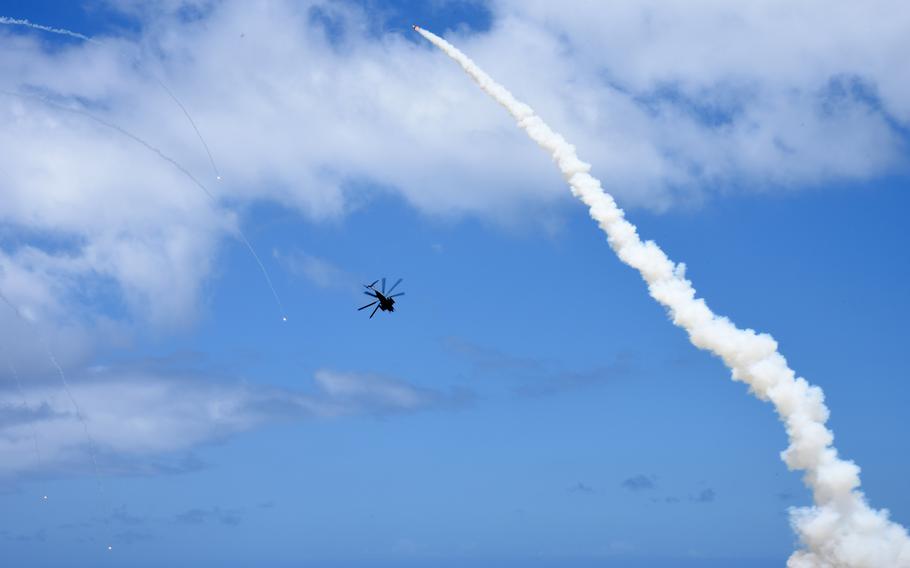 A 64-year-old pilot was among the four civilian crew members killed this week in a helicopter crash at the Pacific Missile Range Facility in Hawaii.
All were employees of the Oregon-based contractor Croman Corp., which identified the dead as:
• Daniel Maurice, 64, of Lyle, Wash., the chief pilot of the Sikorsky S-61N
• Patrick Rader, 55, command pilot and crew member
• Erika Tevez-Valdez, 42, a mechanic and crew member
• Matthew Haider, 43, a mechanic and crew member
Rader, Tevez-Valdez and Haider all lived on Kauai Island, where the missile facility is located.
The helicopter was supporting a training operation when it went down in the northern area of the installation around 10 a.m. Tuesday, according to the Navy.
The National Transportation Safety Board is investigating the crash.
The S-61N, a civil version of the military's Sea King medium-lift helicopter, is optimized for amphibious operations and can carry up to 15 passengers. The Sikorsky was destroyed in the crash, according to an incident notice by the Federal Aviation Administration.
The missile facility covers 1,100 square miles of underwater range and over 42,000 square miles of controlled airspace.
---
---
---
---