Hawaii in talks to drop covid travel restrictions by spring
By
The Washington Post
February 9, 2022
---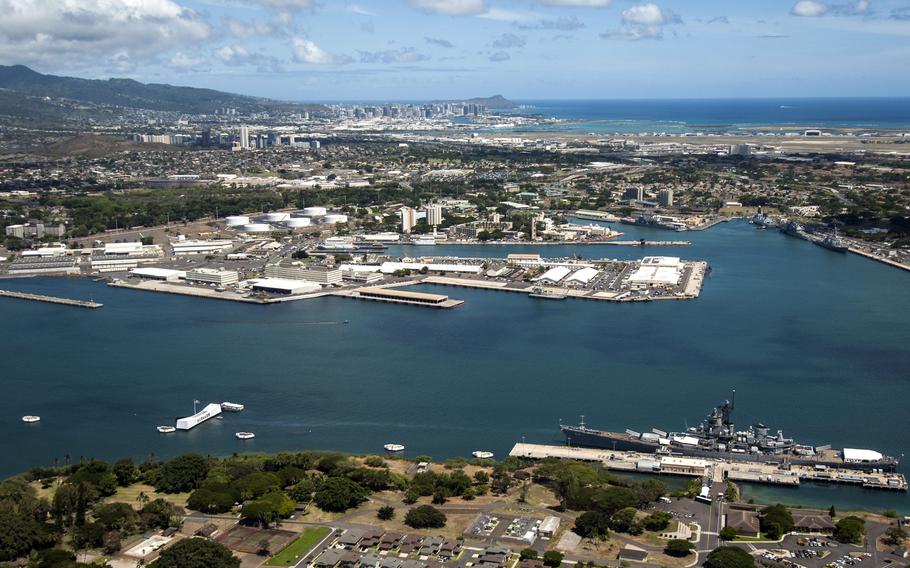 Stars and Stripes is making stories on the coronavirus pandemic available free of charge. See more stories here. Sign up for our daily coronavirus newsletter here. Please support our journalism with a subscription.
Hawaii's strict travel program for domestic visitors may be a piece of pandemic history by the spring, the state's lieutenant governor said Tuesday.
Lt. Gov. Josh Green, D, said in a phone interview that discussions are ongoing about eliminating all restrictions on travel in the coming months — barring any more covid surges.
"I would expect those restrictions to begin to fall away in the spring," he said. "But one thing we've learned about covid is it does sometimes throw one a curveball. People didn't really predict a highly, highly contagious omicron variant; otherwise we would have already been there."
To fly to Hawaii today — as more than 23,000 people did on Saturday — travelers must show proof of vaccination or a negative test if they want to avoid a five-day quarantine. Officials in Hawaii said last year that once the state was 70% vaccinated, restrictions on travel would be lifted. The surge from the highly contagious omicron variant foiled that plan.
Like for the rest of the United States, Americans returning from abroad will still need to present a negative coronavirus test taken no earlier than 24 hours before departure for Hawaii. Foreign travelers will need to provide proof of vaccination and a negative test result.
Green, a physician, said Hawaii's peak during omicron on Jan. 24 saw 58,000 active cases and 418 hospitalizations. During the earlier peak during the delta wave, in early September, there were 11,500 cases and 448 people hospitalized.
As of Tuesday, the state is 66% below its peak for active cases and nearly 49% below the hospitalization peak, Green said. Hawaii is more than 75% fully vaccinated, and more than 36% of residents have gotten boosters, he said.
During the omicron surge, Gov. David Ige, D, said the state might only consider those with a booster shot to be fully vaccinated under the terms of the Safe Travels program. Green said that consideration was underway as the number of hospitalized patients was climbing. But he said such a change would have taken about three weeks to implement and enforce at the airport — and then the numbers started to drop.
Ige announced Tuesday that boosters would not be required to consider vaccinated visitors "up to date" on their shots. In a statement, he said the decision took into consideration declining case counts in the state, contiguous United States and Europe, along with a lower number of hospitalizations.
"In addition, we looked at Hawaii's robust vaccination rates and the continued push by businesses and organizations to get their employees vaccinated and boosted for the safety of their families and the community," he said in the statement. "At this time, we will also maintain the indoor mask mandate and other rules that have helped us manage this pandemic while reopening the economy."
Hawaii's incident commander for the covid-19 response, Gen. Kenneth Hara, said in the statement that officials made the decision in coordination with county mayors and the health department and in collaboration with the travel industry and business community.
"I am exceptionally pleased that case counts, and hospitalizations are trending downward and am hopeful that conditions continue to improve so that the state can eventually end Safe Travels and all COVID-19 related restrictions," he said.
On Friday, Maui's mayor said the county was removing the short-lived requirement that eligible people be boosted to eat inside bars or restaurants or exercise at gyms. Instead, the county is just recommending that people be boosted to take part in those activities. The rule went into place on Jan. 24 and was lifted Monday. Restaurant owners had complained that the rule would lead to cancellations and lower spending by visitors, Maui Now reported.
Green said tourism in the state is still about 30% to 40% lower than 2019 numbers but had nearly returned to the baseline before the omicron variant emerged.
"I think I can say it would be wise for people to keep close tabs on Hawaii because we may very well be able to welcome everyone back by spring," he said.
---
---
---
---