Expressway crash claims lives of 2 Okinawa-based Marines, injures 5 other people
By
Matthew M. Burke and Mari Higa
Stars and Stripes
February 7, 2022
---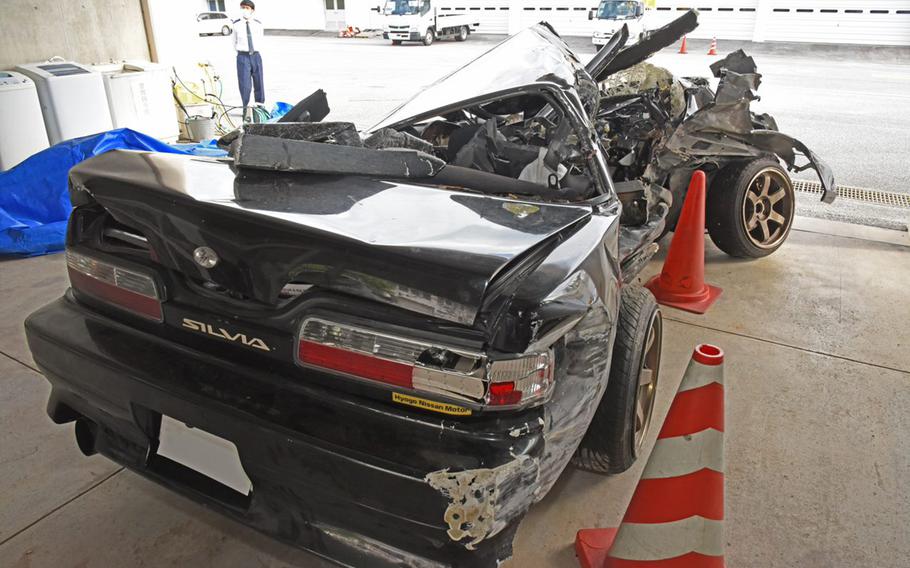 CAMP FOSTER, Okinawa – Two Marines were killed and five other people were injured following a multivehicle crash Friday night on the Okinawa Expressway.
The chain-reaction collisions occurred at 9:31 p.m. in the southbound lane near the Ishikawa interchange, an Okinawa prefectural police spokesman told Stars and Stripes by phone Monday.
Cpl. Victor Varelamartinez, 22, and Lance Cpl. Bailey SpencerHoover, 20, both assigned to the III Marine Expeditionary Force, died as a result of their injuries, III MEF spokesman 1st Lt. Zachary Voss wrote in an email to Stars and Stripes on Friday. Three other Marines and two locals were taken to a hospital with minor injuries.
"The accident is currently under investigation," Voss said. "Our deepest sympathy and steadfast support extend to the families and loved ones of the Marines who lost their lives in this tragic incident."
Varelamartinez's black Nissan Silvia was traveling at an unknown speed when it crashed into the back of a blue-green Toyota Prius driven by a 53-year-old Okinawa woman, the police spokesman said. The Prius was pushed into the next lane, where it struck a blue Toyota Altezza, also southbound, driven by an unnamed Marine corporal, 24.
SpencerHoover was a passenger in Varelamartinez's car, the police spokesman said.
Varelamartinez died at the scene, a spokesman from the police Mobile Traffic Unit told Stars and Stripes on Monday. SpencerHoover died the next day.
"We are collecting information from people involved in the accident and inspecting the cars to identify the cause of the accident," the traffic unit spokesman said.
Varelamartinez, of Colorado, served as an automotive maintenance technician for Combat Logistics Battalion 4, Voss said. His personal awards include the Global War on Terrorism Service Medal and the Marine Corps Good Conduct Medal.
SpencerHoover, of Illinois, served as a motor vehicle operator at 4th Marine Regiment, Voss said. He, too, had been awarded the Global War on Terrorism Service Medal and the Sea Service Deployment Ribbon.
It's customary in Japan for some government officials to speak to the media on condition of anonymity.
---
---
---
---