Japanese pilots are responding more frequently to airspace challenges from China
By
Matthew M. Burke and Mari Higa
Stars and Stripes
January 27, 2022
---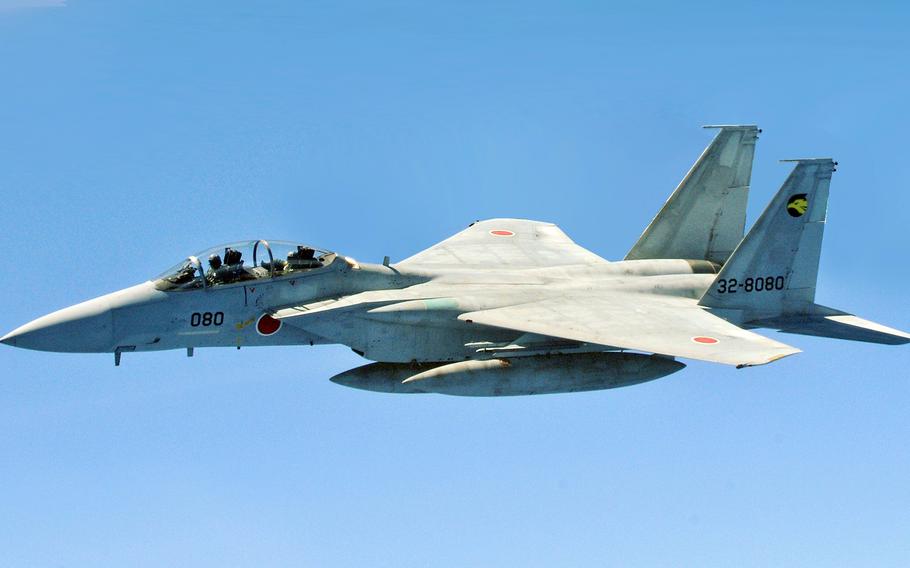 China's military is stepping up its airborne challenges to Japanese airspace, according to recent data from Japan's Ministry of Defense.
Japan has already scrambled more fighter jets to intercept approaching Chinese aircraft in the past nine months than it did during all of fiscal year 2020, according to statistics the ministry released Tuesday.
Since April 1, when the current fiscal year began, the Japan Air Self-Defense Force has launched fighters 571 times to intercept approaching Chinese drones, fighters, bombers and surveillance planes, according to that data. That includes 290 sorties between Oct. 1 and Dec. 31, the third quarter of fiscal 2021.
Japan has already mounted 113 more intercepts of Chinese aircraft this fiscal year, with three months remaining, than last fiscal year.
Add 199 sorties to intercept Russian military aircraft and 15 for miscellaneous aircraft, and Japan has flown 785 sorties, so far this fiscal year. The Air Self-Defense Force flew 725 sorties in all of fiscal 2020.
A sortie is a single mission by a single plane.
The quarterly report comes as China and the United States continue testing one another for dominance in the Indo-Pacific region. The U.S. conducted freedom-of-navigation patrols and drills with two carrier strike groups in the South China Sea last week. China responded by flying 39 warplanes toward Taiwan on Jan. 23.
The upward trend in Chinese activities is "worrying," said security expert Toshiyuki Shikata, a former lieutenant general in the Japan Ground Self-Defense Force.
Chinese President Xi Jinping is frustrated because President Joe Biden won't back down on the Taiwan issue, Shikata told Stars and Stripes by phone Thursday.
"He has to show his people that he won't back down either," Shikata said.
The U.S. supports Taiwan, a self-governing democracy. But China regards the island as a renegade province that must eventually be brought back in line, by force, if necessary.
Recent military exercises by the Japanese with the U.S., the United Kingdom and Germany also "annoys" China, Shikata said.
---
---
---
---